Monsoon is not over for lower Sindh and Karachi, yet. The last spell of the ongoing Monsoon session is expected to cast its influence on lower Sindh, including Karachi from Tuesday or Wednesday.
The chances of isolated downpours in Karachi are increasing with the passage of time. The upper air circulation in the bay of Bengal has formed which is expected to become a low-pressure system till Monday. This low-pressure system will reach Gujrat till Sep 24. Under its influence, there are rich chances of downpours and thunderstorms in lower Sindh including Karachi.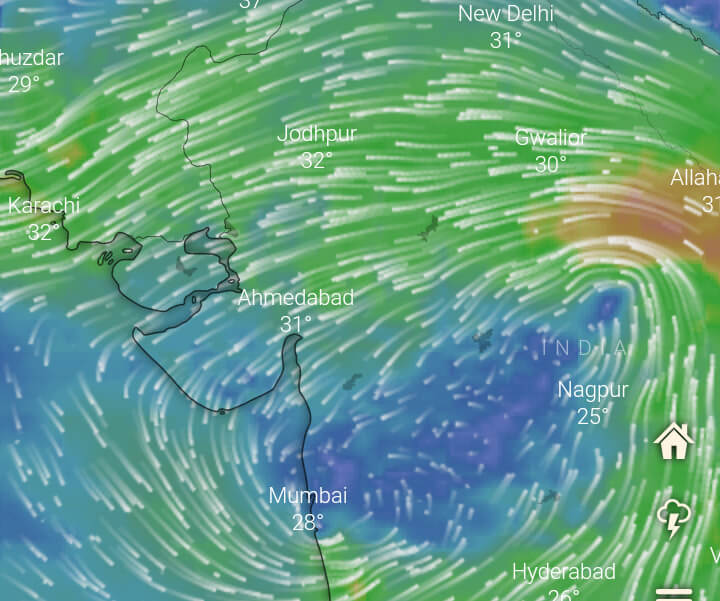 RightNow, the low-pressure system in the Arabian Sea is dragging the ocean currents towards itself, due to which Karachi is facing intense heatwave and muggy atmosphere.