Very Strong cloud development near Karachi has begun right now. A metropolis will again experience downpours and isolated thunderstorms in a few hours.
Deep Depression over the Arabian sea which became a Cyclonic Storm 'Hikaa' has hit the coast of Oman, driving immense downpours and gale winds. Same Cyclone system is continuously dragging the monsoon trough towards lower Sindh and Karachi, that's why the monsoon session has not ended yet for Karachi.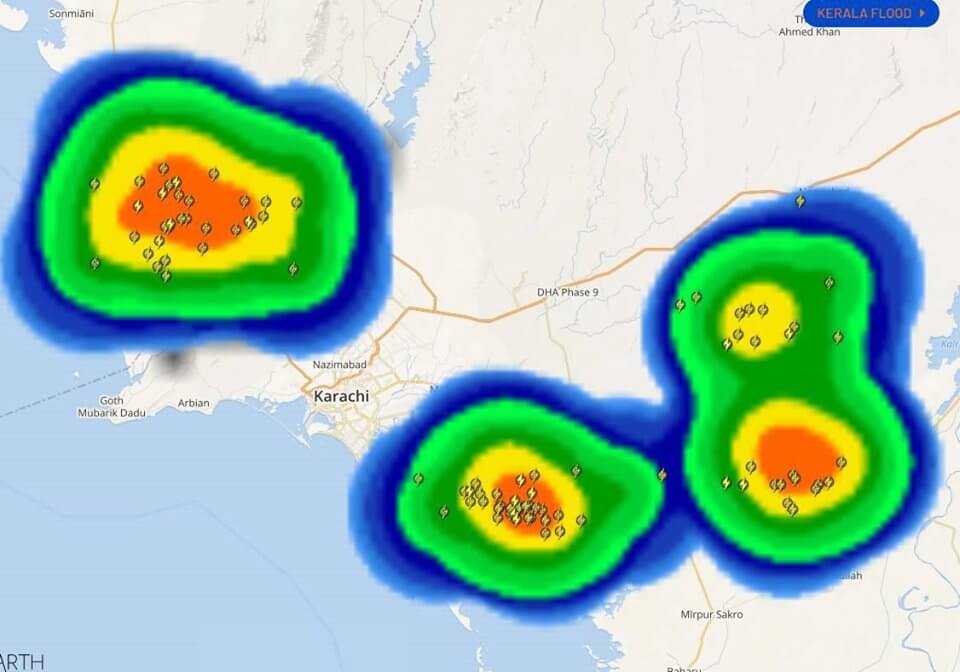 Another low-depression is forming in the Arabian Sea which will grow stronger and turn most likely to become a Cyclone till the 28th of September. This cyclone system is likely to trigger another series of downpours in Karachi. The direction of this nascent cyclone system is not predictable yet.
Alert! Strong winds are expected, take extra care of yourself during outdoor activities.