Broadway Pizza never forgets to offer amazing deals in the crazy cricket seasons. Broadway presents Cricket World Cup Deals which you do not want to ignore. Gather your friends and visit Broadway Pizza or Order online to enjoy the delicious pizza at low prices. There are two mouth-watering deals along with an add-on to make even make the deals more deal-licious.
Check out the Broad Pizza Cricket WorldCup Deals:
Century Deal: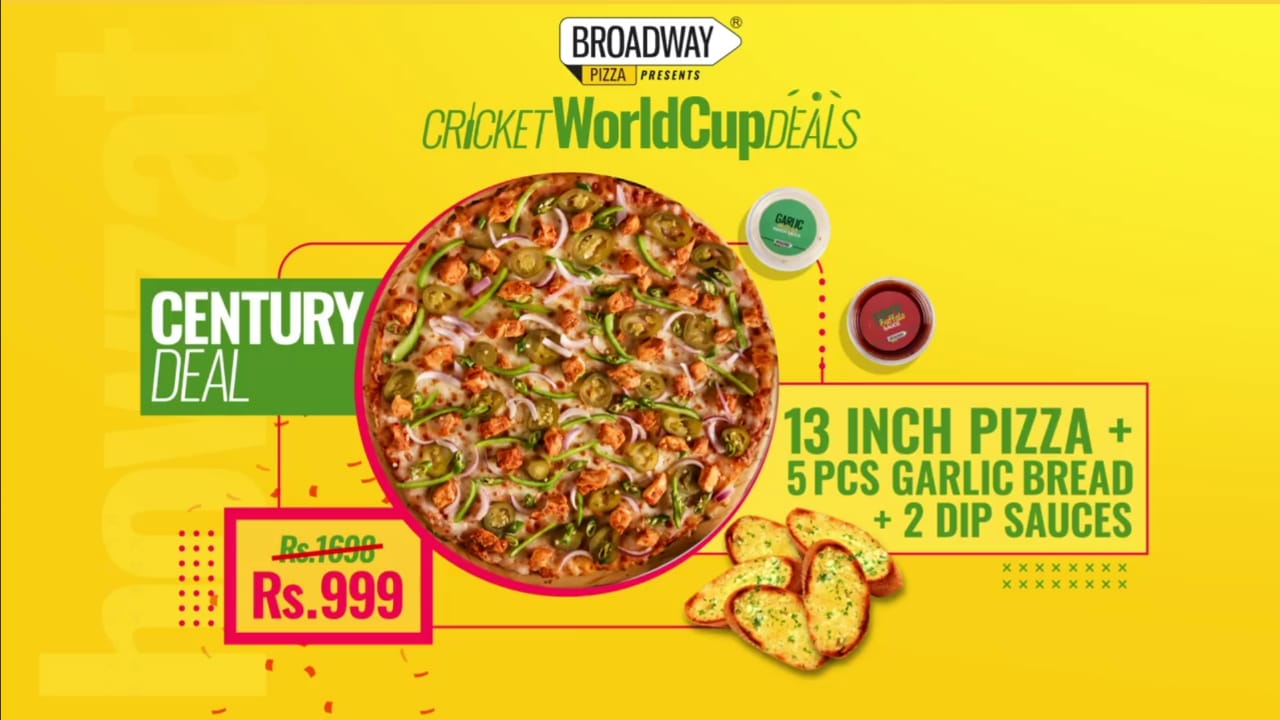 Hat-trick Deal: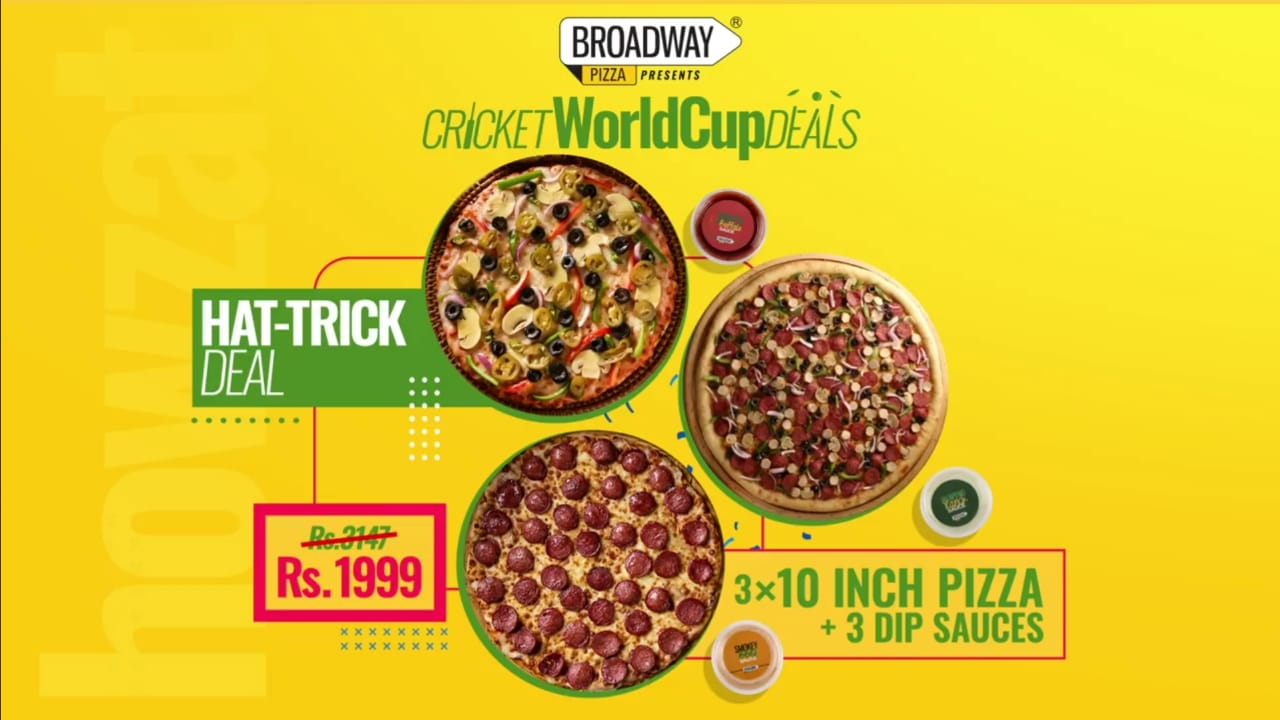 Add-On: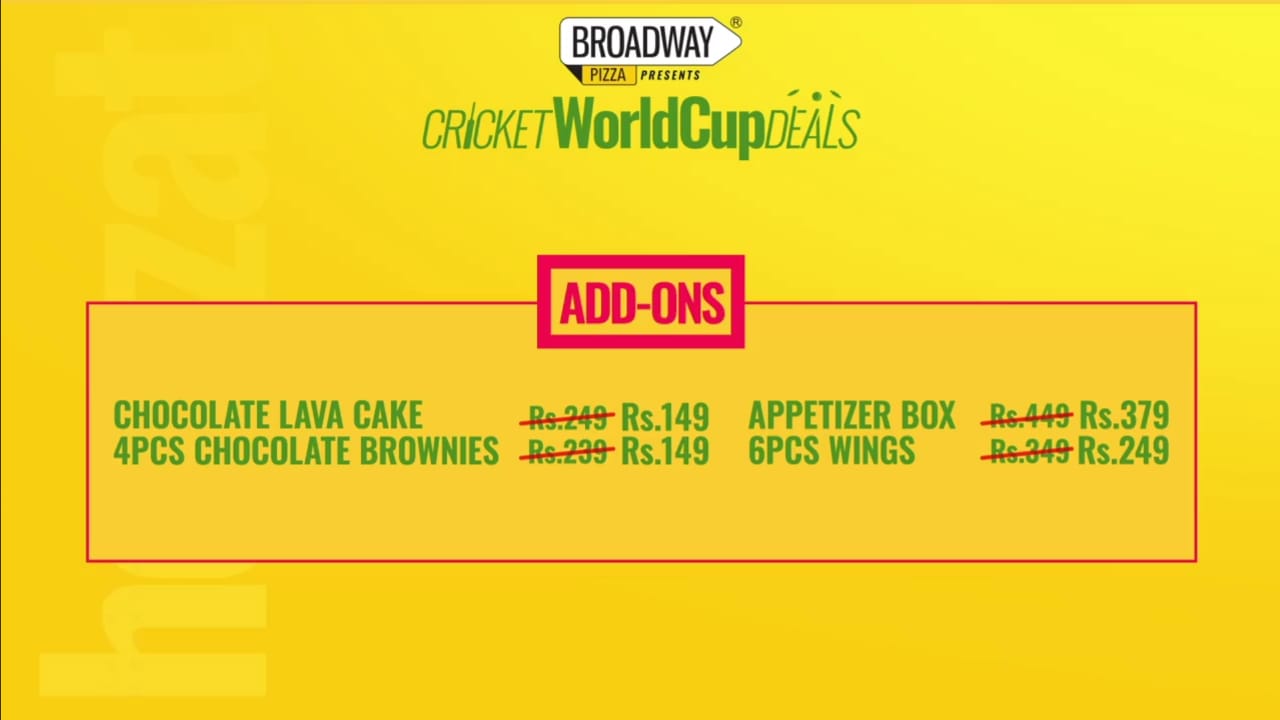 Visit your nearest or your favorite Broadway Pizza outlet. You can hang out at home watching WorldCup with friends and order online as well.
Ordering Option:
Broadway Pizza Mobile App | WhatsApp Ordering 0332-0339339 | Call 111 339 339
Do let us know about your views on this amazing deal in the comments section below.