Careem has now officially announced the launch of its delivery app Careem Now, starting with food delivery, in Pakistan's largest city, Karachi.
The app that was first launched in Jeddah and Dubai late last year has extended in recent months to many new markets and is now available in Amman, Riyadh, Dammam, and Makkah as well.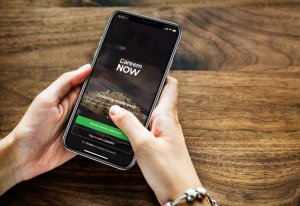 Careem Now, like Uber Eats, is a three-sided marketplace that includes restaurants, delivery partners (captains) and clients. Careem Now partners with restaurants to list them on their mobile app that allows customers to order food from these restaurants.
The orders are picked up by Careem Captains and delivered to the customers who have the option to track the delivery in real-time. Careem charges a flat delivery fee from the customer for every delivery and takes a cut from the restaurant as well. In the case of Karachi, the delivery fee is PKR 50 which is the lowest Careem Now has in any of its markets.
The service in Karachi, as MENAbytes had reported earlier, will initially cover the areas of Defence Housing Authority (DHA) and Clifton in Karachi before expanding to the rest of the city.
The statement by Careem notes that the food delivery market in the region it operates is expected to grow to around $25 billion by 2022. The company is expected to invest $150 million in Careem, "Careem already has over 33 million customers on its platform and an existing logistics infrastructure through its ride-hailing platform, allowing the service to scale quickly and match potential demand. Careem is set to invest over $150 million in Careem Now, reflecting our level of commitment in creating a first-class delivery service."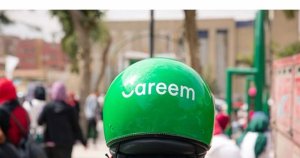 Careem Now in Pakistan will be competing with Delivery Hero-owned and run Foodpanda which happens to be food delivery market leader across all the big cities in the country and the homegrown Eat Mubarak that has been growing rapidly. Foodpanda and Eat Mubarak act as both aggregators and food delivery platforms.
Some of the deliveries of orders placed on Foodpanda and Eat Mubarak are made by the restaurants themselves and some are being taken care of by the freelancers (couriers) that work for Foodpanda and Eat Mubarak.
The initial launch partners of Careem Now in Karachi include Subway, Baskin Robbins, Esquires Coffee, and local F&B outlets like OPTP, Broadway Pizza, Burger Lab, Easy, Juicy Lucy, and Chatterbox Cafe.
Adeeb Warsi, Managing Director of Careem Now, said, "One of the largest cities in the region and a melting pot of different local, regional and international cuisines, Karachi is the perfect place to launch after successful launches in the UAE, Saudi Arabia, and Jordan. Only 15 percent of the food delivery market in our region currently operates online, but Careem Now can capture and grow this market by enabling users to order from a wide range of restaurants easily with door-to-door delivery."