Criticism is uncomfortable when it comes in the form of a review from a customer about the food or service. The only thing you can do is to compensate as much as you can. But Foodpanda is no longer a platform that can entertain its customers in case of any mismanagement.
I just ordered 3 servings of Chicken Fried Rice on Foodpanda from Spice Resturant on Johar Chorrangi road, Block 13 Gulistan-e-Johar, Karachi (Haven't heard about it before, just got attract by its "Azaadi" discount offer). After an hour, a rider was at my doorstep. I took the parcel after making a payment and didn't check if the food is fresh or not, following the past practice.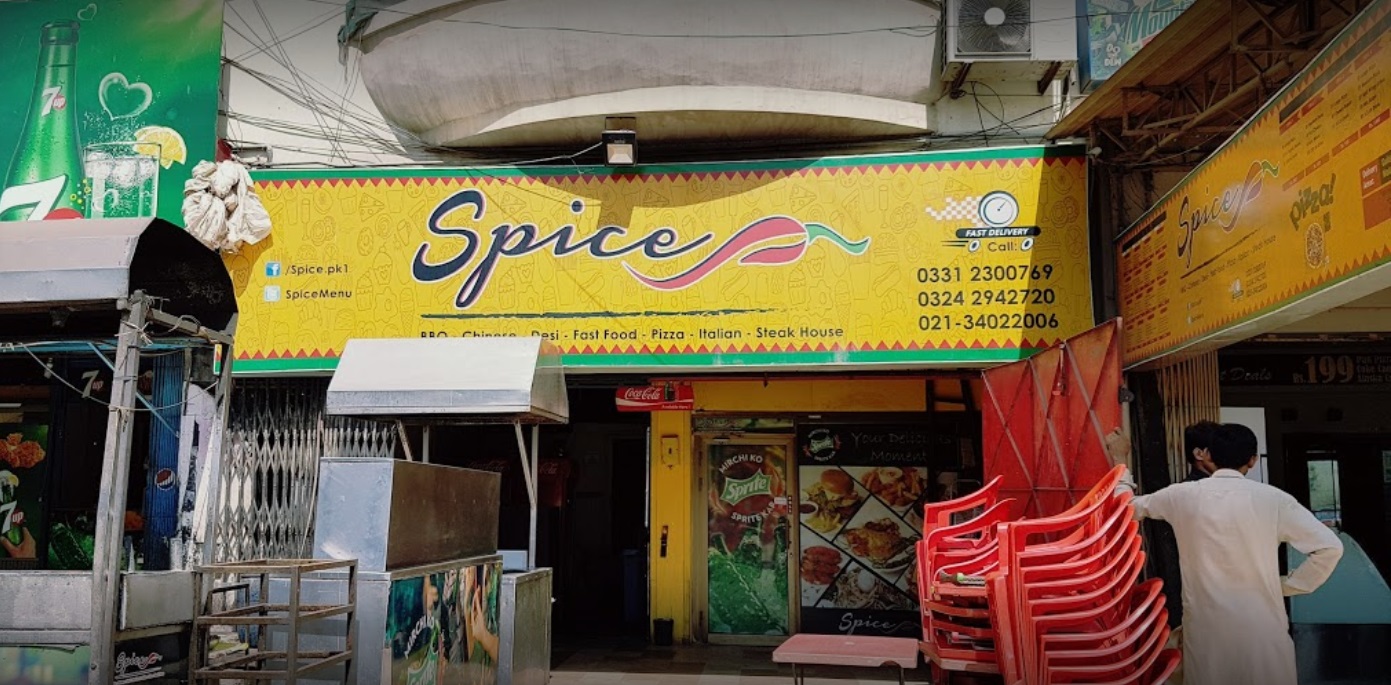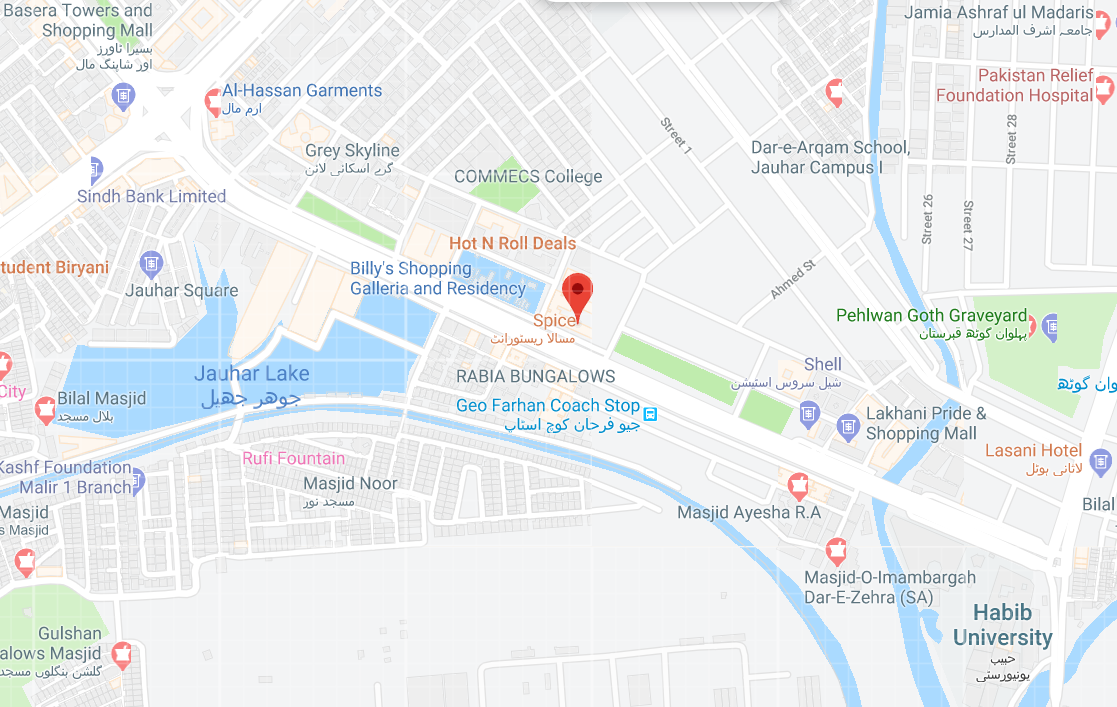 I handed over the deliverables to my wife and she started eating. When she was done, I tasted the leftover and it smelled so bad and musty. The rice was all stale and I was really disappointed with the quality of the item (it's disrespectful to call it "Food").
Rice is the item that becomes stale very quickly and health experts strictly recommend to refrain from eating reheated rice even after 3 to 4 hours of fresh cooking. One can get food poisoning from eating reheated rice. It's not the reheating that causes the problem, but the way the rice has been stored before it's reheated.
Uncooked rice can contain spores of Bacillus cereus, a bacterium that can cause food poisoning. The spores can survive even after rice being cooked. If rice is left standing at room temperature, the spores can grow into bacteria. These bacteria reproduce and produce toxins that cause vomiting, diarrhea and other stomach disorders.
I texted Foodpanda on its application and asked them to take strict action regarding this issue, but the agent clearly refused to do anything. He first said he can do nothing as I have done with the food, I then told him that 1 serving is still left. He asked me to wait for a while and then came back with the same lame excuse and ended the chat session.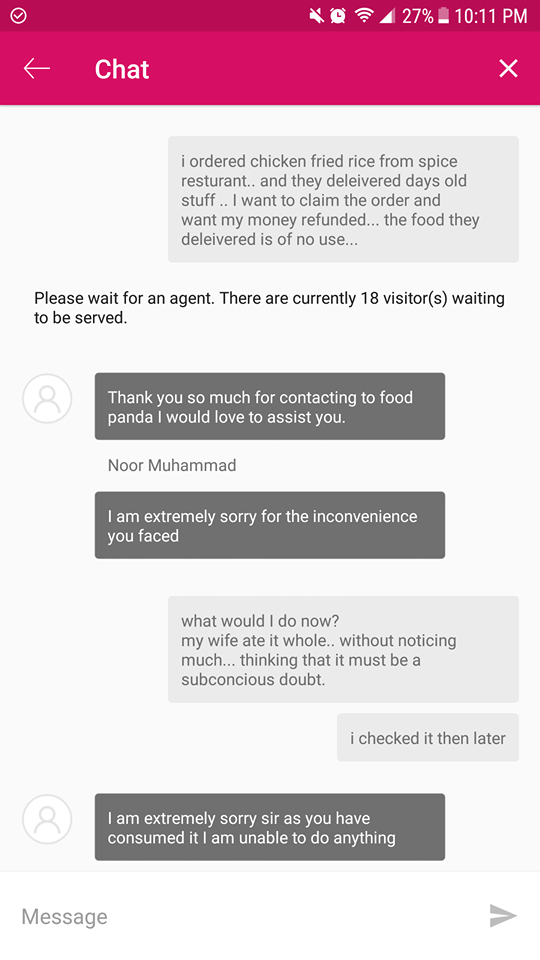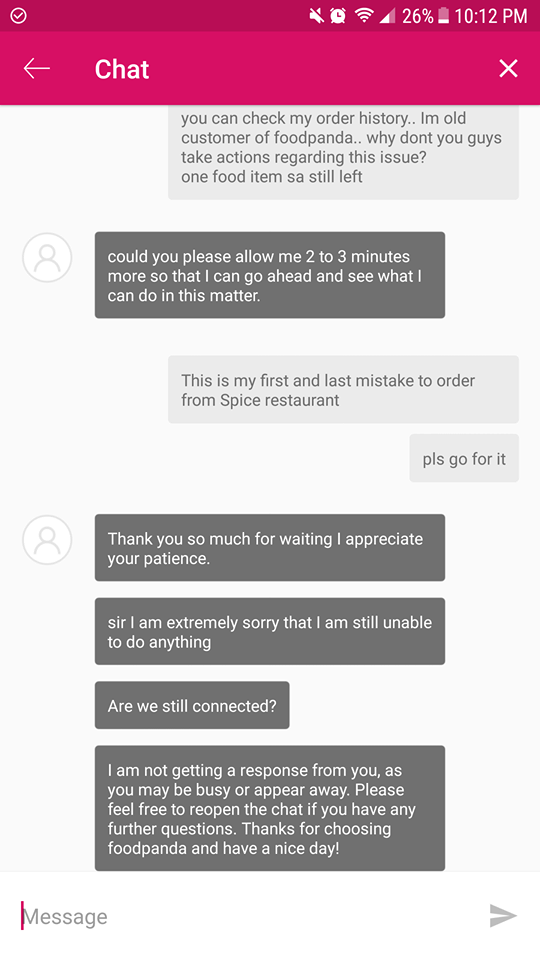 I don't know if it's normal for them to receive such complaints from customers, but it's certainly not normal for me to eat bad quality food in the name of "Azaadi" discounts. This incident needs to be investigated and the necessary precautions must be taken to ensure the health and satisfaction of consumers.
Foodpanda users may have preferred food to magically appear at their doorsteps, with no indication whatsoever about how the food items are made and preserved, figuratively or literally. But after listening to such food horror stories, the prototypical modern style of ordering food seems to want transparency rather than mystery.
Foodpanda is equally responsible for adding such restaurants on its platform, without supervising any procedure about the quality and standard of these local restaurants, in a country where even famous food chains are not working in accordance with the quality standards.