Another remake of a much-loved classic is on its way to Disney, as the studio announced plans to reboot 90s favorite, Home Alone.
In a conference call with investors this week, Disney Chief Executive Bob Iger disclosed the news with the new movies expected to be released on the new Disney+ streaming service.
Fans can also expect "re-imaginations" of Night at the Museum, Diary of a Wimpy Kid and Cheaper by the Dozen. The productions follow the acquisition of the 20th Century Fox movie studio by Disney in 2017.
Home Alone starring Macaulay Culkin was released in 1990, and soon became a classic of Christmas. A number of sequels followed, the latest being the Home Alone: The Holiday Heist made-for-TV film in 2012.
Further details about the upcoming project have yet to be announced, but when the original Home Alone is one of the most popular Christmas films of all time, the question arises – why make the change?
Another interesting option is Night at the Museum, since the first film was released in 2006 and the recent installment Night at the Museum: Secret of the Tomb was released in 2014 only five years earlier.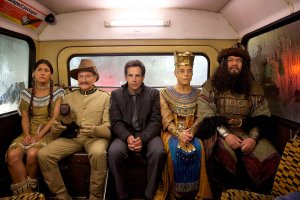 The scheduled remakes are just the latest that the studio will officially announce, with more than 20 reboots in the pipeline. It arrives after Dumbo, Aladdin and The Lion King's live-action reboots all arrived in theaters this year. In March 2020, a new take on Mulan will also be released.
Disney+ Streaming Service comes in the US this November and is anticipated to roll out in the UK by 2020.