Over the years, there has been a growing fascination with the ever-evolving technology in the automobile industry. From energy-efficient vehicles to high-performance and self-driving cars, there is no doubt that the industry has significantly changed over the past two decades. Innovation has been the key driver, with more consumers opting for reliability, safety, environmental-friendly engines, and great looks.
Competition in the automobile industry is massive, with new players giving established players a run for their money. The largest automobile companies have a large global footprint, selling all types of cars to consumers and businesses globally. If you're wondering what are the top 10 automobile brands worldwide in 2021, let's find out below.
Tesla
Tesla was founded by a group of engineers who wanted to prove that electric cars can be better, faster, and even more fun to drive than the normal gasoline cars we are used to every day. Eighteen years on, their mission is to continue accelerating the world's transition to sustainable energy. They're the world's most valuable electric car company. The company was named after Nikola Tesla, a 19th-century inventor.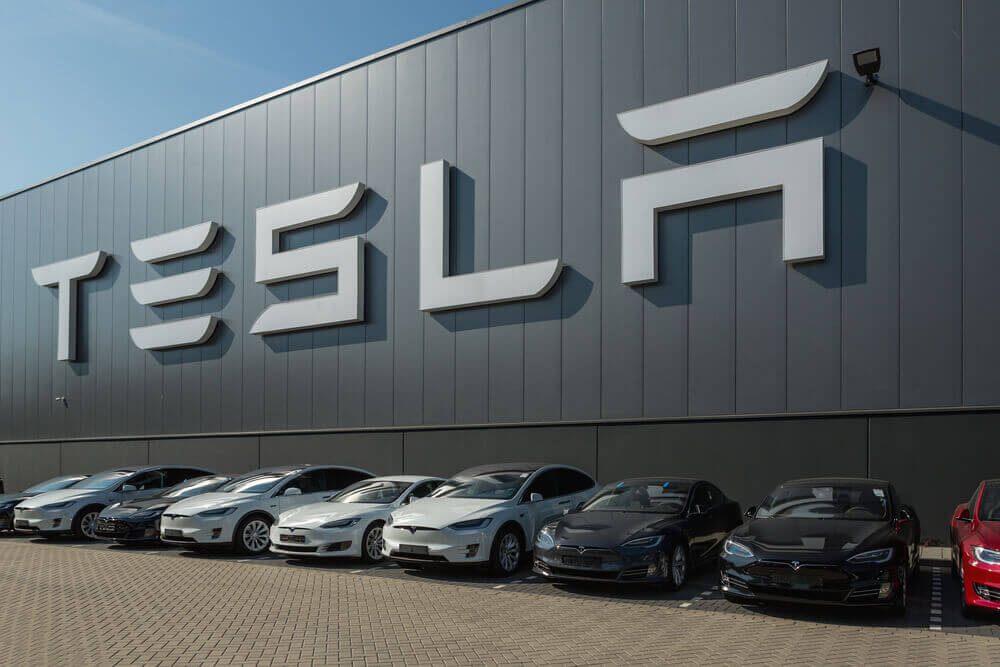 Today, they manufacture and sell passenger cars, trucks, and SUVs, as well as infinitely scalable clean energy solutions and storage products. In 2008, the company introduced its groundbreaking battery technology and electric powertrain, which powered its first premium all-electric sedan — the Model S, followed by the Model X in 2015, the Model 3 in 2016, and the Model Y a mid-size SUV in 2019. The Cybertruck is also coming soon.
Tesla manufactures its electric cars in Fremont, California, and in a factory recently built in Shanghai, China. With Tesla focusing on creating an entirely sustainable clean energy ecosystem, there is no doubt that it will remain an industry leader in the future of electric cars. Today, Tesla is one of the most highly valued companies globally, with shares surging to unprecedented levels.
Nissan Motor
Nissan Motor Corporation is a Japanese multinational automobile company founded in 1933 with headquarters in Nishi-Ku, Yokohama. Nissan has been part of a larger global collaboration of Renault-Nissan-Mitsubishi since 1999. Renault has its headquarters in France and Mitsubishi Motors in Tokyo, Japan. This strategic partnership has resulted in the company selling one in every nine cars worldwide together.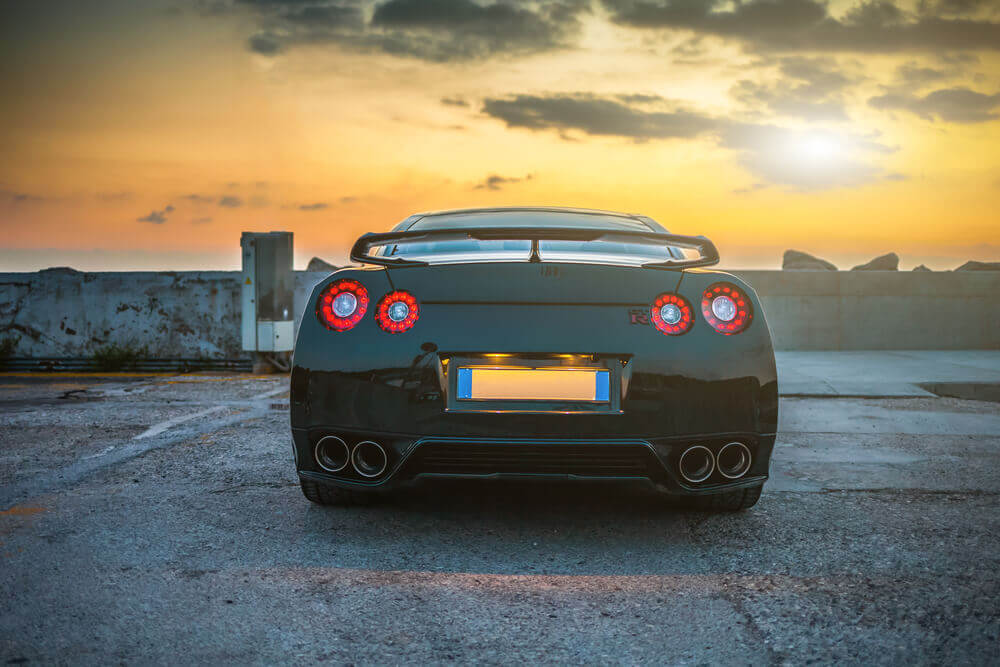 The automobile corporation has manufacturing facilities spread over 20 countries with consumers in over 160 different countries. They sell their cars under the Nissan, Infiniti, and Datsun brands. They were the largest car manufacturer in North America in 2014. As of 2018, Nissan was the leading manufacturer of electric vehicles with global sales totaling 320,000 all-electric cars, thanks to its popular Nissan Leaf model.
Nissan has always been committed to making vehicles that are more efficient, more inspiring, more beautiful, and more human than ever before. They sell cars, trucks, buses, and other well-known brands like their performance and tuning Nismo brand. Over the last few years, they have been investing heavily in green technologies and focusing more on zero-emission cars. Some of their popular vehicles include the Nissan GTR, 350Z, Murano, Altima, Leaf, Maxima, and Datsun.
Fiat Chrysler Automobiles
Fiat Chrysler Automobiles (FCA) is an Italian-American company that was formed by merging Fiat and Chrysler into a holding company in 2014. The brand boasts of a huge portfolio of leading car brands, including the Dodge, Jeep, all RAM models, Alfa Romeo, Fiat, Fiat Professional, Chrysler, Maserati, Abarth, SRT, and Lancia. Up to 30% of their vehicles are produced in the U.S.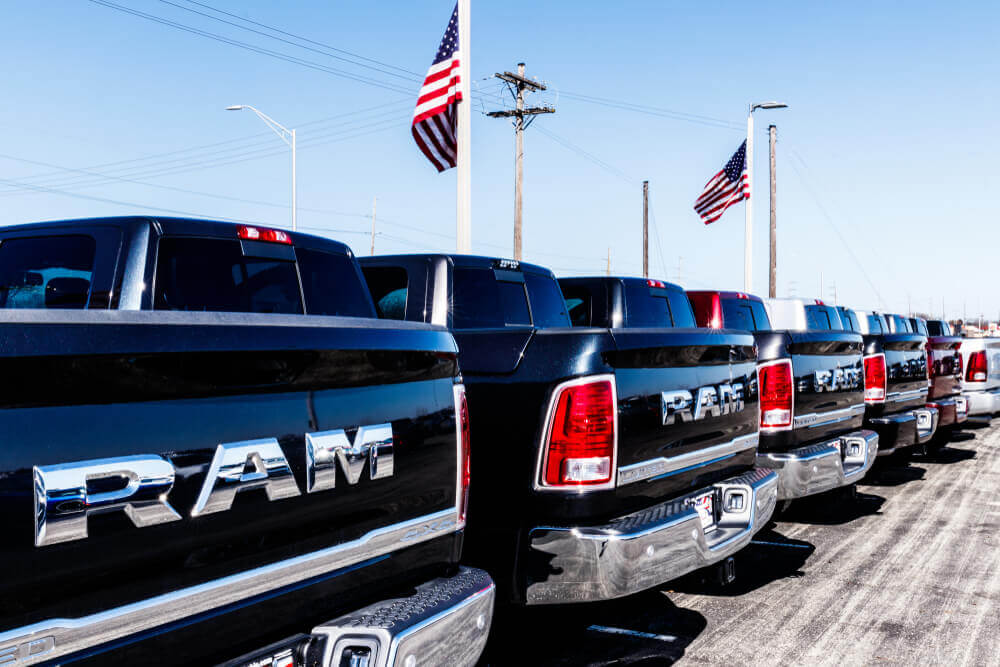 The automobile brand operates 100 plus manufacturing facilities and has over 40 R&D centers, with dealers and distributors in over 130 countries. They also engage in the mass production of self-driving cars with collaboration with Waymo, formerly the Google self-driving car project, which is a one-of-a-kind partnership in the automobile industry. This is one of their commitments to improving the future of mobility.
Fiat Chrysler Automobiles boasts a history of more than a century and remains committed to excellence, industry-wide and globally. Over the years, the brand has dramatically improved vehicle performance, fuel efficiency, safety, and connectivity, while delivering cars that customers are proud to own and drive. Some of their popular cars include the Dodge Challenger, Jeep Wrangler, Jeep Grand Cherokee, RAM pickup trucks, Chrysler Pacifica, Dodge Durango, Dodge Caravan minivan, and more.
BMW
BMW (Bayerische Motoren Werke AG) was founded in Munich, Germany in 1916. While the brand has slipped a few spots in the list of top automobile companies globally, they're still one of the best luxury car and motorcycle brands today. With over 31 production and assembly facilities distributed across 15 countries with a sales network in over 140 countries, BMW has a global reach with success running for many years.
BMW is a pioneer in authentic motor racing with a rich history in motorsports, especially in touring cars, sports cars, Formula 1, and the Isle of Man TT motorcycle race. Part of their success lies in their consistent ability to produce exclusive, sporty vehicles with an aesthetic appeal. As a German luxury car manufacturer, BMW builds some of the most brilliant luxury road cars, sports cars, and motorcycles.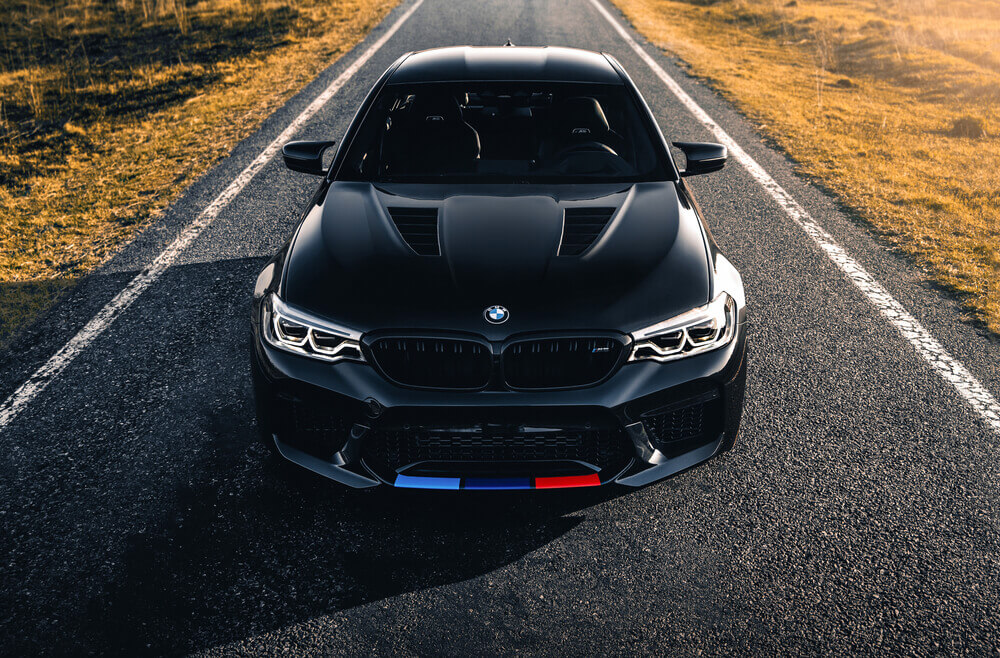 BMW serves as a true status symbol for millions of enthusiast consumers. Their mantra "The Ultimate Driving Machine" and long-standing philosophy of high-revving engines make them a legendary automotive company with some of the best engines of all time. Some of the popular brands include the BMW M series line of high-performance cars, the Mini Cooper, Rolls-Royce, BMW I, BMW X models, and others.
General Motors
General Motors was founded by William C. Durant in 1908. It's headquartered in Detroit, USA, with over 12,000 GM car distributors in more than 125 countries. The North American company sells passenger cars, full-size heavy-duty trucks, and electric cars with a global reach. They have an impressive history of success, selling nearly 9 million cars in 2017 globally. GM brands are some of the best-known and most popular.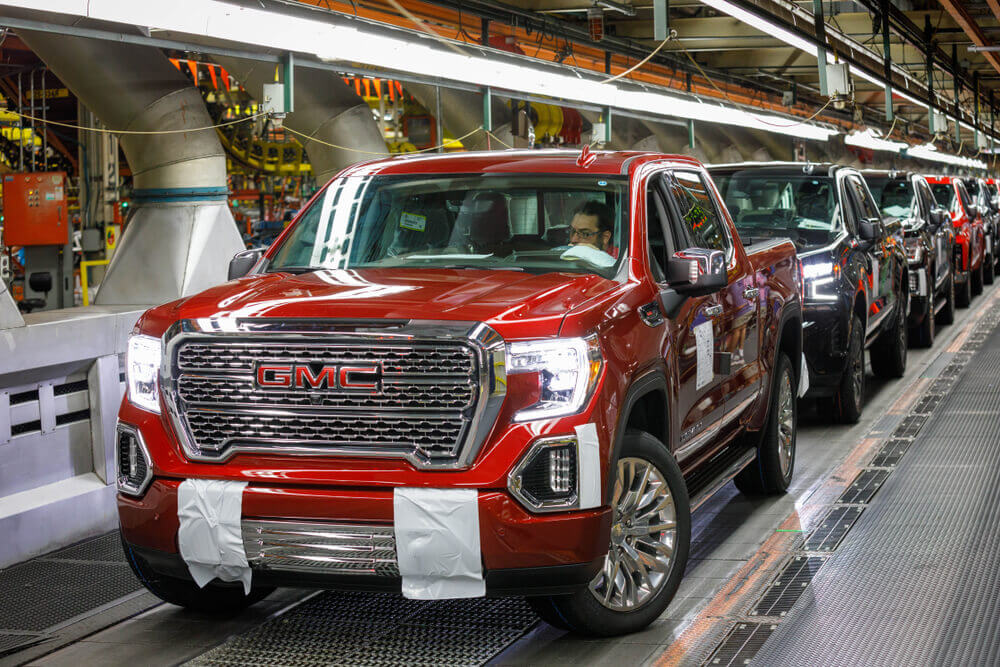 They own Cadillac, Buick (the original brand), GMC, Chevrolet, Pontiac, Hummer, Saturn, Saab, Oldsmobile, Holden, and Vauxhall. The Cadillac luxury brand is their most successful brand, established in 1902 and later becoming a part of the brand in 1909. Their GMC line that includes full-size trucks and sports utility vehicles, is also a popular option. Chevrolet was the best-selling auto company in the U.S. in 1929.
This gave General Motors a huge boost and continues to be their biggest contributor in revenues. Think of the popular Corvette and the Camaro SS, featuring the popular small-block V-8 engine. General Motors' goal is to continue delivering world-class experiences at every customer touchpoint based on a foundation of trust and transparency. Boasting a global team of 164,000 employees and serving six continents, General Motors is a company with global capabilities and scale.
Honda Motors
Honda Motor Company is an established Japanese multinational automotive, motorcycle, and power equipment company with a global presence. One point worth mentioning is that they're the world's largest motorcycle manufacturer, producing over 14 million engines each year. They're the fifth-largest automobile company in the world and were the first Japanese company to be a net exporter from the U.S.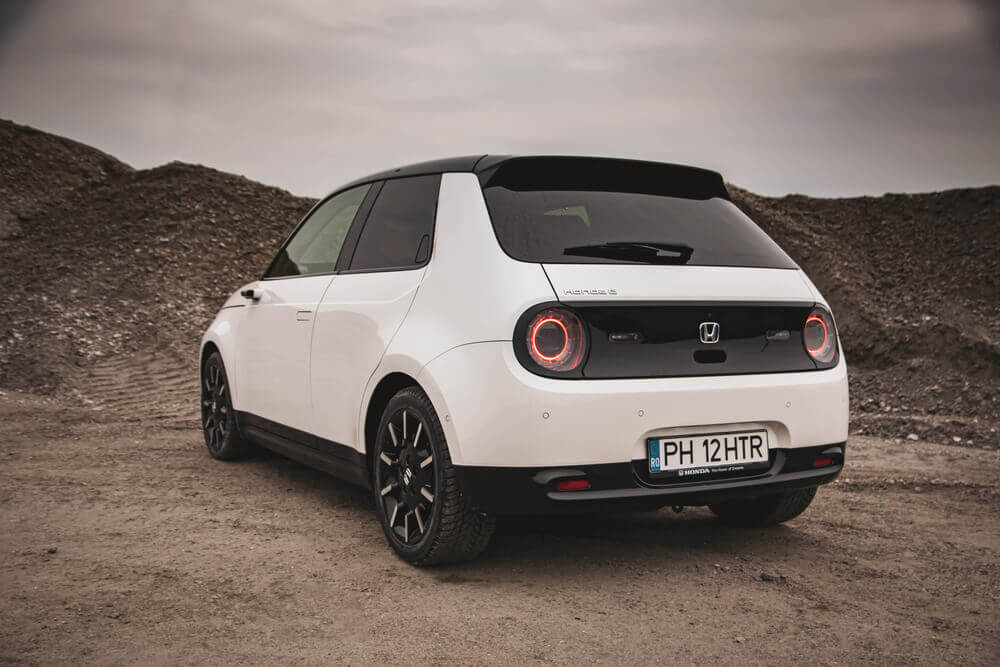 Honda was founded in 1948 by Soichiro Honda and is headquartered in Tokyo, Japan. Their success began with the S500 small sports car and the T360 mini truck. Their biggest market is in Asia, followed by North America and then Japan. Today, the majority of the manufactured Honda vehicles are made in the U.S. In 2017, they sold over 5 million vehicles globally. Some of their popular brands include the Honda CR-V, Civic, Accord, and Pilot.
Honda made the first four-wheel-drive vehicle in the world — the 1987 Honda Prelude. They manufacture more than just cars: from ATVs, watercraft, lawn equipment, mountain bikes, solar cells to a humanoid robot named ASIMO that can walk, run, recognize faces and noises, avoid obstacles, and more. Honda is continuously investing in technology to improve mobility through safer, efficient, and connected solutions.
Ford Motor
Ford Motor Company is an American automobile company founded in 1903 by Henry Ford. The company manufactures a full line of Ford cars, SUVs, commercial trucks, electric cars, and Lincoln luxury cars. Its headquarters are in Dearborn, Michigan. Henry Ford built his first experimental car in a simple workshop right behind his home in 1896 in Detroit. The first car was assembled in 1903, marking the beginning of market success, with the successful Model T, just five years later.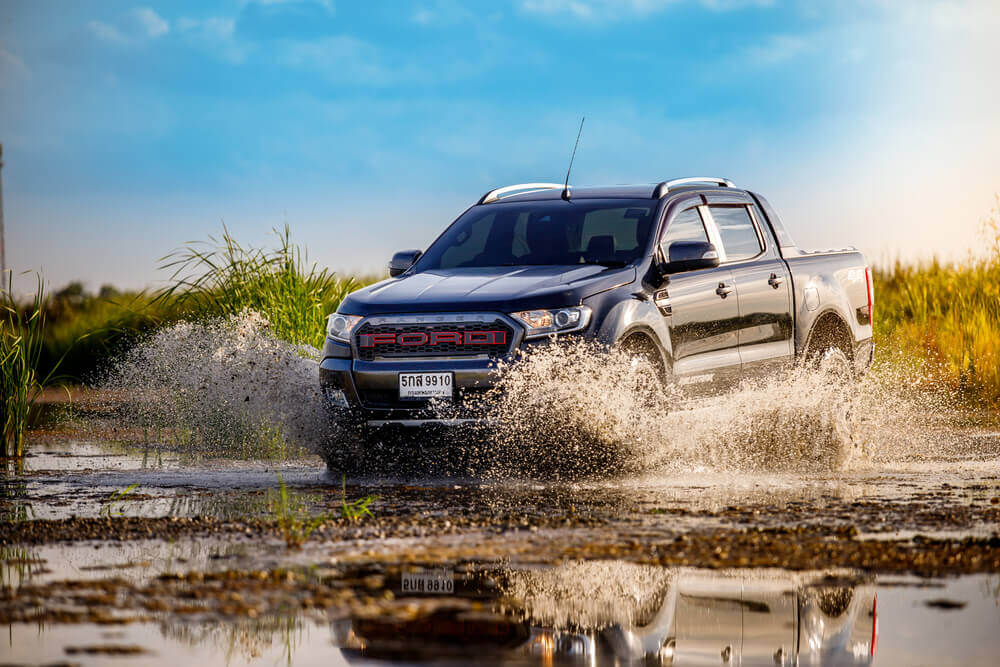 Over the years, Ford has worked to revolutionize mobility fueled by new challenges and the need to create new solutions that build a better world for everyone. It has built iconic vehicles over the years, like the Mustang, Continental, Bronco, and F-Series. After almost going out of business during the 2008 recession, Ford embraced a new approach in operations and adopted cost-cutting measures focused on stronger brands.
In 2010, they sold Volvo to Zhejiang Geely Holding, a Chinese company, and discontinued the Mercury line months later. They also opted to increase their electric car line and announced in 2018 that they would be phasing out all passenger cars, except the Ford Focus Active and Mustang, and focus on SUVs, pickups, and crossovers. Their brands include Ford Vehicles and Lincoln vehicles.
Daimler AG
Daimler AG is the third largest automobile maker worldwide. It's one of the biggest manufacturers of premium-quality cars and the largest manufacturer of commercial vehicles and trucks with worldwide reach and appeal. It also provides fleet management, leasing, financing, insurance, and innovative mobility solutions. The automobile company was created in 1886 by Gottlieb Daimler and Carl Benz.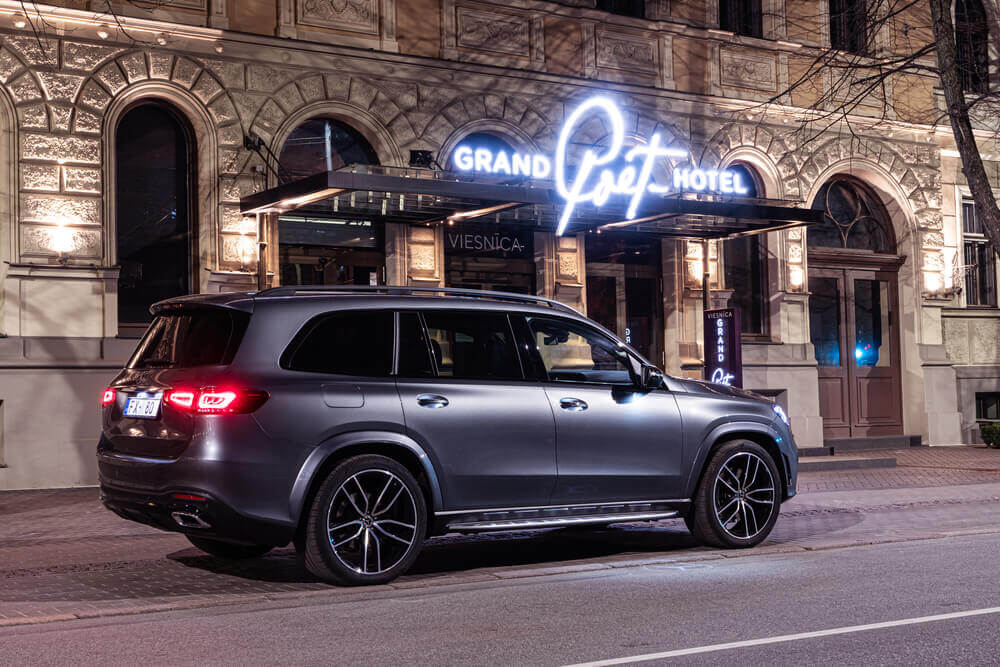 Daimler AG owns Mercedes Benz and the popular Daimler trucks, vans, and buses. Its headquarters is in Stuttgart, Germany. Mercedes Benz also produces world-leading four-wheel vehicles and also holds an unprecedented record of increasing car sales every month for more than four years. They've also ventured into the electric car market, selling a total of 136,000 smart electric vehicles worldwide.
Daimler AG is one of the pioneers of automotive engineering and has continued to shape the future of mobility sustainably and safely through innovation, obligation, and motivation. Their goal has always been to build safe and superior cars that captivate and inspire. They sell vehicles in nearly every country globally and have production facilities in Europe, Asia, North and South America, and Africa.
Volkswagen
Volkswagen is the second-largest automaker worldwide, with its headquarters in Wolfsburg. The word Volkswagen means the "people's car." It was created in 1937 in Germany. The brand is famous because of its hugely successful Beetle model, which has sold over 23 million units worldwide in over 90 countries.
The brand maintains 14 manufacturing facilities worldwide, producing cars for customers in over 150 countries. The passenger cars delivered a record 6.3 million vehicles in 2018 globally. Their vision is "Moving people and driving them forwards." The brand aims to lead in technology, innovation, and quality standards in terms of volume. With recent changes in brand design and experience, Volkswagen is presenting itself as a modern brand that's more human and authentic.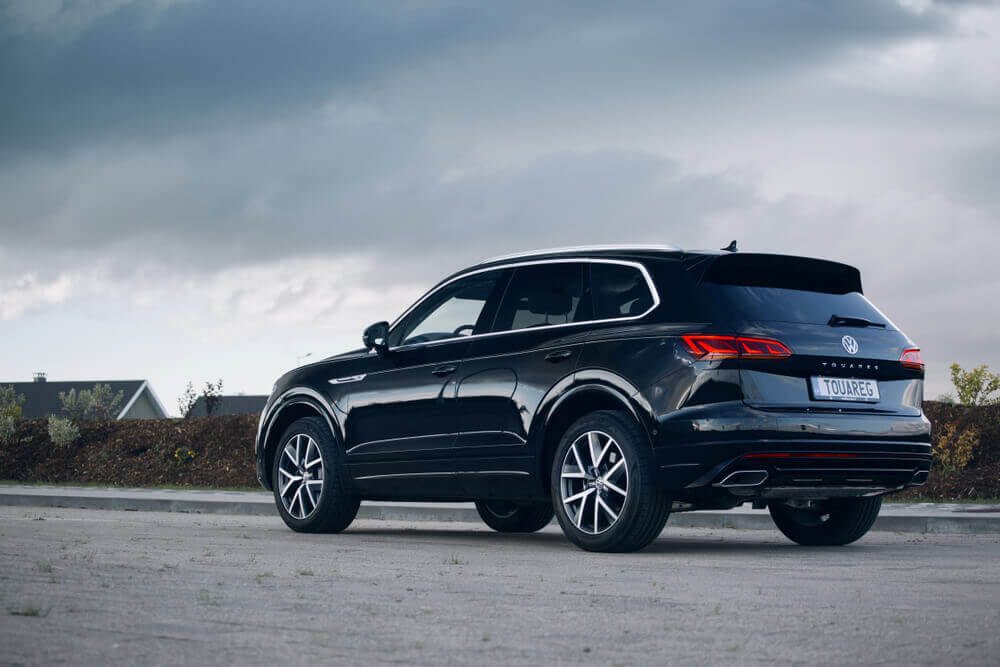 The brand's automotive division includes passenger cars, heavy commercial vehicles, and automation business solutions. Volkswagen Group owns twelve automotive brands, each with its individual identity and a common goal of mobility for everyone around the world. These brands include VW, Audi, Bentley, Bugatti, Lamborghini, Porsche, Skoda, Seat, Man, Scania, Ducati, and V.W. commercial vehicles.
They provide a wide selection of high-quality motorcycles, small cars with low consumption, and luxury cars. The brand is well-known for its "Reliability, longevity, and high-quality standards," synonymous with German engineering. Some of the most popular models include the Polo, Golf, Jetta, Passat, Tiguan, among others.
Toyota
Toyota is the world's largest automotive manufacturer. It's headquartered in Aichi, Japan, and grown to become the 5th largest revenue-making business worldwide. With over 50 production plants spread over 30 countries and all regions worldwide, Toyota is an automobile brand to reckon with, especially with the highly competitive nature of the industry. Kiichiro Toyoda established the company in 1937.
Today, Toyota is a global leader in the sale of hybrid electric cars and one of the largest auto brands encouraging the mass-market adoption of hybrid cars worldwide. That's because Toyota is also a market leader in hydrogen fuel-cell vehicles. With over 75 years of experience in the market, Toyota Motors has continued to commit itself to innovation, which helps them achieve high performance.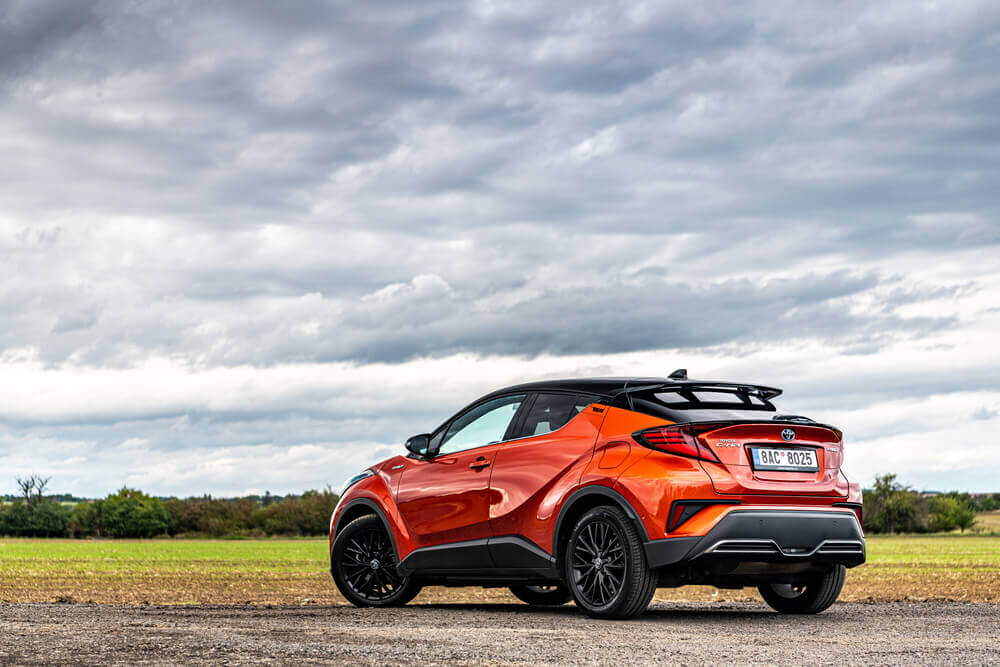 The Japanese company makes more than 10 million cars annually and was the world's most valued manufacturer until Tesla, the popular electric car company, passed it in July 2020. Toyota has remained a market leader due to its long-standing commitment to manufacturing high-quality, high-value cars, trucks, and vans that continue to set the standard for long-term durability and resale value.
The Toyota Corolla has been their most successful model and has recently been redesigned, with over 45 million units sold worldwide. It's the most successful compact sedan of all time. The company also spends a mind-blowing $1 million an hour in automotive research and development worldwide, a true testament to its innovative culture. Some of their other best-selling cars include the Toyota RAV4, Camry, Prius, Tacoma, and the 4Runner.
The Race to The Top Has Always Been Competitive
When it comes to automobile brands, the race to the top has always been competitive. When sales from one brand rise, another brand comes with a smarter strategy to beat that brand's numbers. Specific car segments like the mid-size SUV segment or the luxury sports car segment, or even the larger pickup truck segment are becoming hugely competitive as customers demand more efficiency, reliability, and safety.
As the automobile world shifts the focus on energy-efficiency and emissions, more car brands are now focusing their efforts on hybrids and electric car technology to retain and sustain growth in a quickly changing market. Even for other car brands that don't appear in this list, like the Land Rover, Jaguar, Lexus, and others, it's interesting to see that every car brand is building car technology that makes driving and handling easier while improving safety and infotainment options.
Conclusion
With 2021 already shaping up to be another competitive year for the world's leading automobile companies, we can expect to see more of the quiet revolution happening in the automotive world: the transition to lower emission and no-emission cars. Thankfully, as efforts to reduce carbon emissions across all industries in the world start taking shape, the automotive industry is taking a leading step in embracing the future.
The key to staying ahead of the market and other car brands will be better products and services, with innovation, user-friendly technology, and connectivity in mind. Automotive brands that massively invest in research and development will also have a competitive advantage over others. It's the reason why a brand like Tesla is roughly six years ahead in battery and AI chip technology than more established companies like Toyota and Volkswagen.
Author Bio: Jordan is an automotive enthusiast and writer working with Lift Supports Depot, a company that sells the best selection of lift supports, gas springs, struts, and more for different types of car brands. When he's not sharing his thoughts on the latest in the auto industry, he enjoys spending time outdoors with his family.