Cyclone Hikaa and Western Disturbance drew rich Monsoon trough towards Karachi, under its influence the metropolis observed series of downpours and thunderstorms accompanied by strong winds.
Monsoon is not over yet for Karachi. A new system has formed near Mumbai which will strengthen to a low-pressure system in the next 24 hours.
The Arabian Sea is experiencing Madden-Julian Oscillation and moist atmospheric conditions which will turn this system into a tropical storm and it can further strengthen to category 1 storm or otherwise deep depression.
The Madden-Julian Oscillation (MJO) is the major fluctuation in tropical weather on weekly to monthly timescales. The MJO can be characterized as an eastward moving 'pulse' of cloud and rainfall near the equator.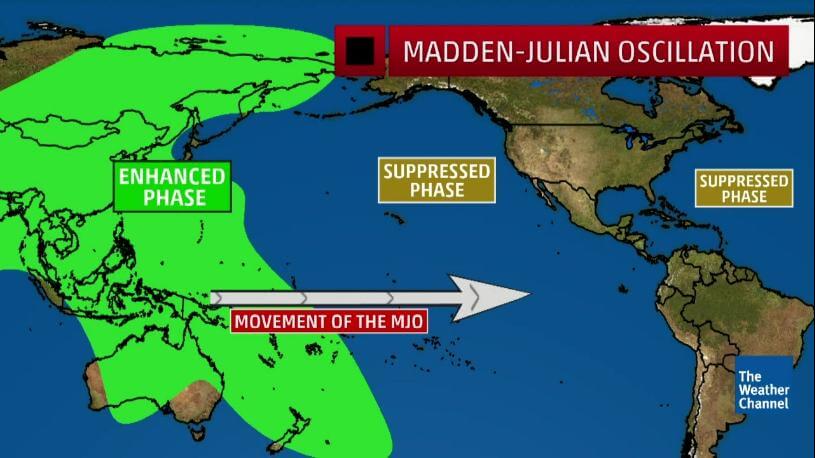 This system is likely to hit Karachi and gives isolated heavy and overall moderate rainfalls from September 28 to October 2. If western disturbance will continue to support this system, Karachiites will observe overall heavy downpours.
This expected cyclone is not predictable in terms of its final destination but it is likely to hit coastal areas of Sindh and Balochistan without any serious hazards.