Easy Homemade Brownies is the ideal fast dessert to whip up at home. They only take a couple of minutes to fulfill your chocolate cravings. They're easy (and super fudgy) just like the recipe promises.
Ingredients
Half Cup of Vegetable Oil or 1 stick of butter
1 cup of sugar
1 teaspoon of vanilla
Half cup of flour
2 eggs
1/4 teaspoon of baking powder
1/3 cup of cocoa powder
1/4 teaspoon of salt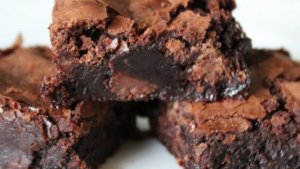 How to make Brownies at home
Preheat the oven to 175 degrees centigrade
If you use butter, heat the butter up until it is liquid. Otherwise, mix the oil/butter together with the sugar.
Add Vanilla and Eggs and Mix Until Blended.
Add and mix all the dry ingredients (cocoa, flour, baking powder) in a bowl.
Add the dry ingredients into the wet ingredients and mix until even.
Grease a 9×9 Baking Pan with either oil or butter and pour in the mixture.
Bake until the Brownie Peels Off the Sides.
Allow Brownies to Cool. Then Remove and Enjoy!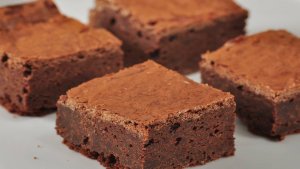 This recipe is one that has been around for a while for Easy Homemade Brownies. These easy brownies are certainly something that we often make at home.