Where is "INTAZAMIA"?
Cloud burst in the Northern part of the city and Gulshan e Hadeed. In Gulshan e Hadeed, Phase 2, Floodwater entered in houses, several cars stuck over the Qaidabad flyover. The ground connection of Korangi, abolished from Karachi. Still, there is no single sign of rescue teams. All they care about is themselves and their cozy nights.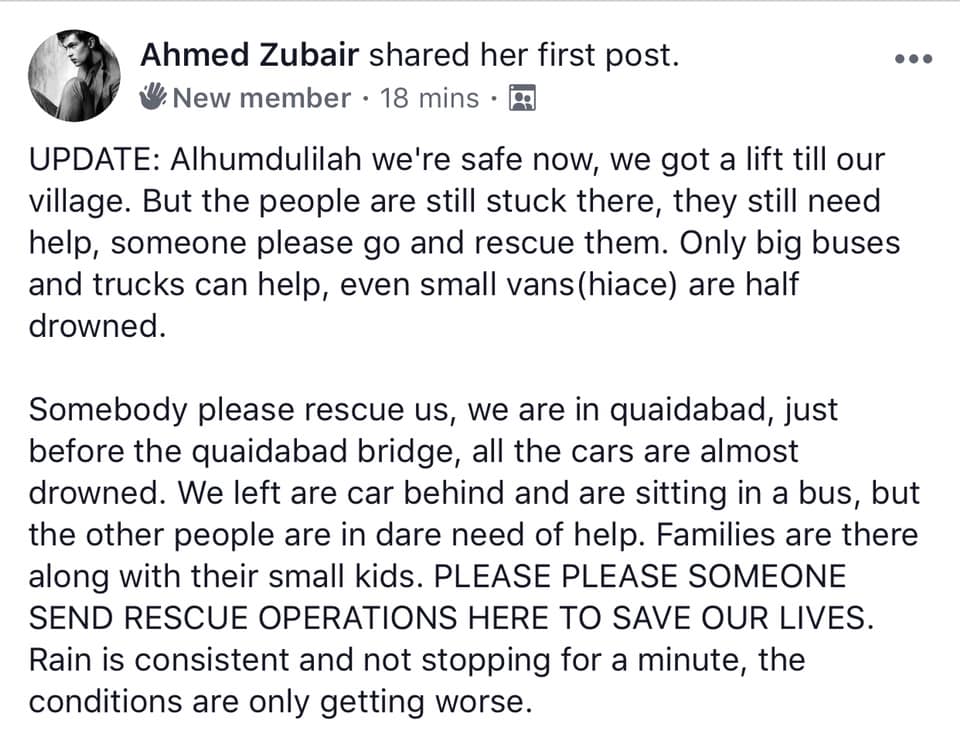 Karachi is experiencing Gale Force Winds. But no warnings and proper weather forecast issued by authorities. The real Big picture of the city is not shown by the so-called "Azaad" Media channels. A gale is a strong wind, typically used as a descriptor in nautical contexts. The U.S. National Weather Service defines a gale as 34–47 knots (63–87 km/h) of sustained surface winds. Forecasters typically issue gale warnings when winds of such strength are expected.
HIGHEST TOTAL RAINFALL IN KARACHI SO FAR
NORTH NAZIMABAD: 115MM
DHA PHASE 6: 125MM
GULISTAN E JAUHAR: 110MM

BAHRIA TOWN: 180MM

FEDERAL-B AREA: 150MM
GULSHAN E HADEED: 190 to 200MM
LANDHI: 160 to 180MM
AIRPORT: 100 to 120MM
Another system of heavy downpours and thunderstorms is likely to hit Karachi after 12 pm, which will remain to continue till Monday, with severe thunderstorms and shortfall intervals.
PS: Even wide roads of Karachi are not safe to travel. Avoid the outside business.