The nearer we get to the weekend, the more it feels like Joker at the box office is going to be a large splash, at least, much bigger than many initially assumed.
The recent industry monitoring (via Deadline) indicates that the Todd Phillips film will rake its opening weekend in at least $155 million worldwide, which would be second best for a release in October behind Sony's Venom, which ended up making $207.4 million.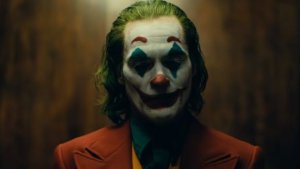 The report says despite security concerns stateside, the film hasn't slowed tracking projects or impacted the film from getting picked up overseas. The film should make an additional $75M between France, Germany, and China alone. Deadline suggests "phenomenal" pre-bookings in Europe. Working in the favor of the movie, too, is the fact it's the lone wide release hitting theaters this weekend. Dolemite is My Name, Lucy in the Sky and Wrinkles the Clown are among the limited releases this weekend.
The most recent tracking numbers came moments after New York Police Department confirmed it'd be putting an extra emphasis on patrolling Joker as a precautionary measure, a move the department says could deter potential copycats from committing an Aurora-style theater shooting.
The safety issues have been based on a U.S. Army newsletter that appears to suggest that they have heard of a credible threat of mass shooting. Warner Brothers immediately responded to the bulletin with a statement of its own. Joker hits theatres on the 4th of October, 2019.