WhatsApp is creating a new disappearing messages feature that will enable you to send self-destructive messages after a fixed period of time. The new functionality first appeared in the Android app's version 2.19.275.
Disappearing messages has several uses especially for anyone who needs to send a sensitive piece of information that they don't want to be permanently available. We've previously seen the feature used by the messaging apps like Snapchat and Telegram, which lets you send self-destructing messages. In last year's redesign, Gmail also added a similar feature.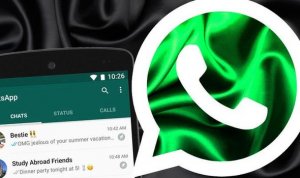 Currently, WhatsApp's disappearing messages feature implementation looks a lot more basic, although it's currently early in development and is likely to be subject to change.WhatsApp in its current form allows you to set messages to be deleted after either 5 seconds or an hour (there is no in-between), and the feature also only appears to be available in group chats, where you have to commit to getting every message sent in the chat deleted after a certain period of time.
So far there are not many details on when the disappearing messages feature might be available for everyone, or what capabilities it will eventually have. But in the world's most popular messaging app, the promise of a bit more safety is no bad thing.
We think security is very paramount and it looks like the Facebook-owned company is also stepping up its game. So, with what we have seen coming in the pipeline, do you think you will be using this feature once it's officially launched?