Actress Aiman Khan has surpassed Mahira Khan as Instagram's most-acclaimed Pakistani celebrity.
The Baandi starlet has now reached 5.9 million followers compared to the 5.8 million Mahira and 4.9 million people have followed her twin sister Minal Khan.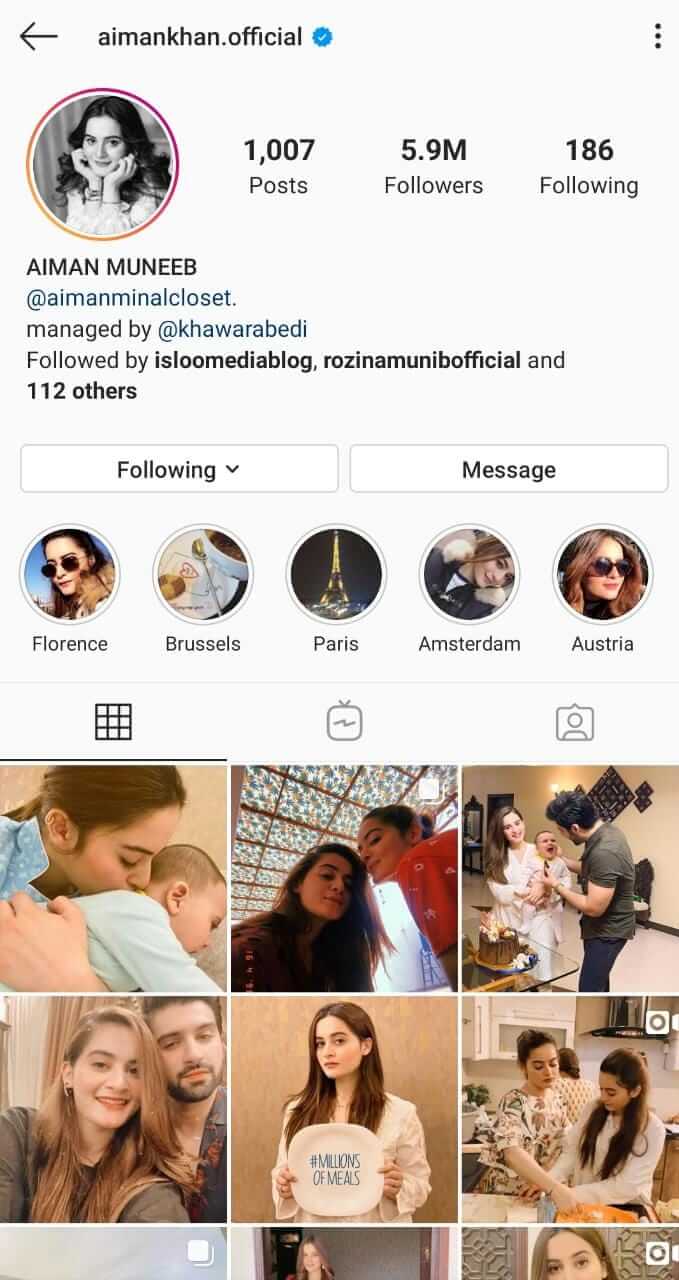 The starlet and new mother also thanked her fans for helping her hit the milestone and highlighted her latest AnM Closet clothing line, which she launched this year along with her twin sister Minal.
She shared a photo with daughter Amal on her Instagram, where she posted an adorable click of herself and captioned the post, "Sending love to all my Insta fam! "This year, after the birth of her daughter Amal, Aiman took a break from working but continued to grow on social media.
The popularity of the 21-year-old seems to rise every day despite her taking a break from showbiz after her daughter, Amal's birth in August 2019. In November 2018 she tied the knot to the actor Muneeb Butt.
Sajal Aly and Minal Khan are closely followed by Aiman Khan who is both close to the five million marks.
Last year, the actress Mahira Khan became the first Pakistani actor on Instagram to cross a milestone of 5 million followers.