Introduction:
In this technological era, things are getting easier to use. Now, if we talk about blockchain, we will see many modifications in it. However, using blockchain as a service have many benefits. It allows companies and new startups to develop blockchain apps without hiring a developer. Sounds good? Yes, you can create your blockchain app now without an app development team.
On the other hand, it not only helps you in making your app development process cost-effective. On the other hand, it also aids you in reducing the risk which is related to the process. In a short period, it becomes the most proficient for multiple businesses. Furthermore, it enables you to launch and market blockchain-enabled apps. For example, smart contracts and NFTs.
Moreover, a large company in the e-commerce sector, Amazon, offers prototypes by using Ethereum or hyper ledger technologies. It will help the business that is looking for networks, whether it is public or private. If we talk about the Blockchain industry, BaaS is getting more attention from different sectors. It becomes the most popular trend of now times.
You won't find any difference between SaaS and BaaS. Their working patterns are almost the same. That is why more businesses are going towards it. On the other hand, most companies feel hesitant to adopt blockchain development services as it is costly. For example, small and mid-size level companies. It is challenging for organizations to hire experts and skilled blockchain developers.
Forthcoming Forecasts 
No doubt, blockchain as a service is a new and most trend business model. This technology can be the latest game-changer in the market and for multiple sectors. On the other hand, the BaaS team is usually accountable or responsible for overseeing, set-up, and maintaining blockchain-based networks. Moreover, blockchain development companies and cloud vendors are using, or we can say, implementing BaaS. On the other hand, the expert thinks it will rise more in the coming time or future.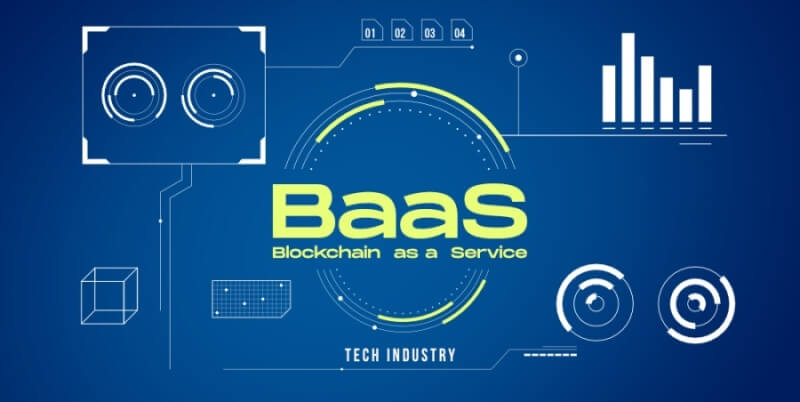 What Is Blockchain?
A blockchain can record a large amount of data or information. For example, cryptocurrency transactions, NFT, and smart contacts. On the other hand, blockchain is also and distributed digital ledger. It stores data of any type. Moreover, blockchain is unique from other databases it is because blockchain is decentralized.
What Is Blockchain as A Service?  
Blockchain as a service is becoming the crucial element of several blockchain apps. There is a reason behind it. BaaS allows businesses to create blockchain apps by leveraging accessible blockchain-based could substructure. Moreover, you can also develop and host your app by using BaaS cloud-based alternatives or solutions.
If we talk about SaaS, a company only access software by using a subscription. However, BaaS provides companies access to blockchain networks. It also allows them to develop their blockchains. In a nutshell, it is a third-party cloud-based managing system for multiple organizations thinking of creating and power blockchain apps.
Further, some companies agree with service providers to set up blockchain solutions. On the other hand, they also want the authority to access infrastructure for a fee. After the successful set-up, now the blockchain development company is responsible for handing back-end operations in place of their client. On the other hand, the vendor also offers companies support and maintenance services. For example, managing bandwidth, security management as well as hosting requirements.
Why Should Companies Go for Baas? 
Most of the companies are using and integrating blockchain in their operations. There is a reason. It is because several companies realized the importance of having blockchain solutions. Some companies think it is a tedious process. On the other hand, it requires a considerable investment. However, blockchain is a new and emerging technology.
So, it is challenging for companies to look for good human resources and have blockchain skills to create blockchain solutions. As a result, organizations hesitate to adopt and implement blockchain technology. There are some reasons. For example, overhead costs of development, lack of expertise in the same domain, etc. these are some factors that discourage organizations.
If a company goes into an agreement with BaaS service providers. The company is allowed to access the top blockchain developers. Further, these developers support them in developing and deployment of blockchain. The best part of agreeing with the service provider is that you don't have to worry about the business and its related overheads.
However, it the best and easier way for companies to integrate blockchain solutions into ongoing processes or operations. It will cost less and but offer excellent efficiency in operations.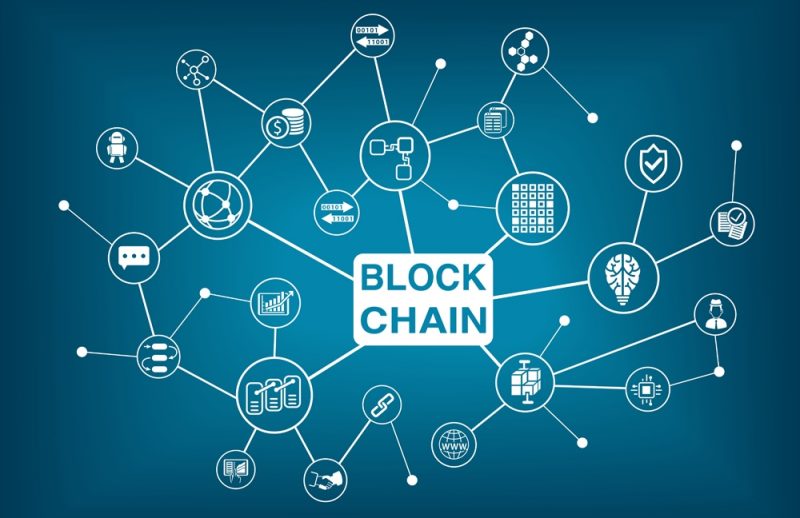 How Does Baas Work?  
When a company signs an agreement with a blockchain development company to use blockchain as a Service, the vendor has to undertake all the responsibility of maintenance and blockchain infrastructure. The vendor implemented blockchain technology to refer business requirements and deploy vital resources.
On the other hand, the BaaS service provider manages all blockchain network nodes on behalf of the customer. We can say that customer is free now. The service provider currently manages all the activities and operations.
On the other hand, the arrangement of a blockchain network on a distributed ledger is determined by the needs of the customer's business. Ethereum, Hyper ledger Fabric, Corda, Block applications are the most popular distributed ledgers. In addition, the vendor is responsible for all essential blockchain objects and infrastructure maintenance.
On the other hand, there are multiple advantages of using BaaS in you your operations. For example, when a company depends on BaaS, it allows companies to focus more on business values and other factors.
How To Select Right Baas Partner?  
Selecting a reliable and top BaaS partner is essential. But there are some other factors too you have to consider that factors. For example, you have to evaluate each service provider and select the best among those.
However, it can be challenging for you as BaaS is new in the market, and there is no proper guideline so if you don't know how to find the best partner. Don't worry. We have mentioned some tips below that will help you in selecting the best.
Experience Or Know-How
The first thing that you have to evaluate of your BaaS partner is experience. So, while selecting, have a close look at experience. You have to choose the most experienced company.
It will be easy for you to make a list of companies offering BaaS services, then you can quickly evaluate. One thing also evaluates their work portfolio and reads customer's reviews. So, you will get the proper idea of their work.
Evaluate Quality  
You can't risk your blockchain infrastructure as quality plays an essential role in it. Quality can break, or it can build your business. So, you have to be careful in terms of quality. Therefore, you have to evaluate the vendor's quality, development, and how they deploy.
All these things are essential to notice. If you want to see their quality. See their previous work quality. On the other side, you can also evaluate the way they offer maintenance to their clients.
High-Quality Security  
Security is another essential factor for every business and company. You have to consider this.  Therefore, it will allow you to explore the development and implementation process to prove the weakness. If you find any fault or exposure, don't go for that company. Try to look for other companies.
Which Operating Systems They Use?  
Every company has its operating system. Therefore, you'll want to look at the experience of various blockchain service providers in designing cloud-based solutions for specific operating systems. Check to see if new blockchain technology can be implemented without disrupting your existing system.
Final Notes
Blockchain as a service BaaS is the new and most emerging trend in the market. It allows companies to develop blockchain apps without hiring the blockchain development team. On the other hand, it helps companies to save money and time. Moreover, it also reduces the risks. Several companies are using BaaS in their operations.
BaaS can be the next game-changer in the blockchain development market. So, if you still want to learn more about BaaS and want to get more information regarding it. You can visit a software development company online. Multiple companies are offering their services in this field.