Under The Influence Of Strong Monsoon Depression, Strong Thunderstorms took over Nooriabad/Thatta Region, recently.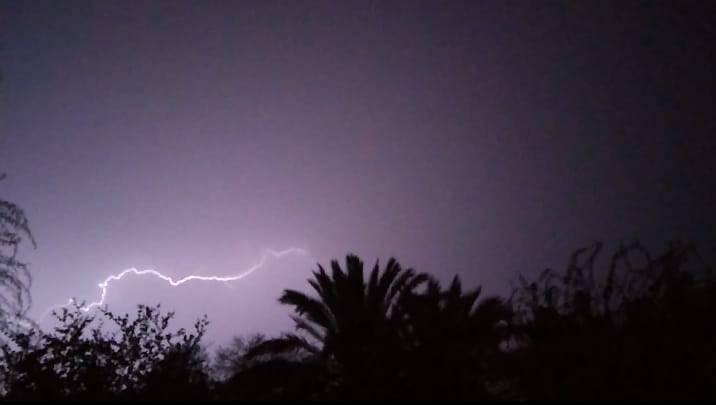 The system is going to hit Karachi in a few hours.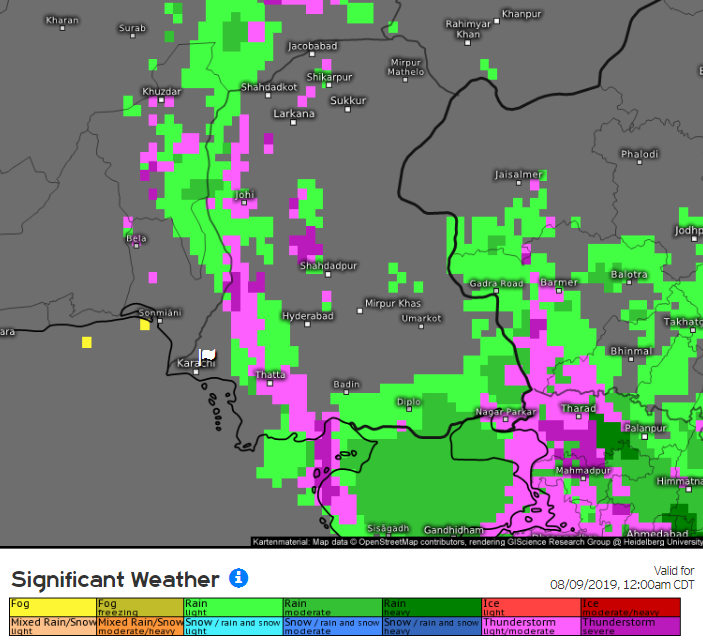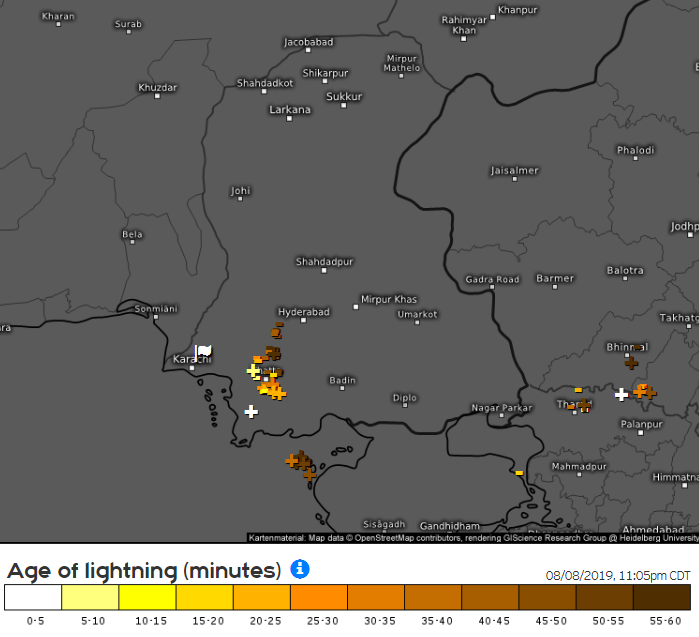 Karachi will soon experience this system of heavy rainfall in the next 2 to 3 hours. If the cloud system grows stronger there will be heavy downpours in some areas.
As we already told you, the expected rainfall will be of a higher grade than the previous one, which blocked the life-wheel in the metropolis for 48 hours, resulting in several deaths due to electrocution.
PS: Thunders & Lightning Strikes Might Be Strong, Stay Careful. We request you to take special care of yourself by avoiding unnecessary travel. Especially take care of your animals and refrain from lacing them with electric poles.