It's a golden period of AMD as only a week ago they released some powerful, strategically priced graphics cards, competing Nvidia with their new Radeon RX 5700 XT and in parallel with Navi architecture cards they also released 6 new processors that proved to be a trouble maker for Intel.
AMD is doing remarkably good while fighting a battle on two borders with the two tech giants that are Intel in processors and Nvidia in graphics cards. A huge amount of data is streaming through the media which shows that the markets in Japan and South Korea are boosting into AMD's favor when it comes to selling processors, pushing Intel in the second position for the first time, which is once in a blue moon scenario.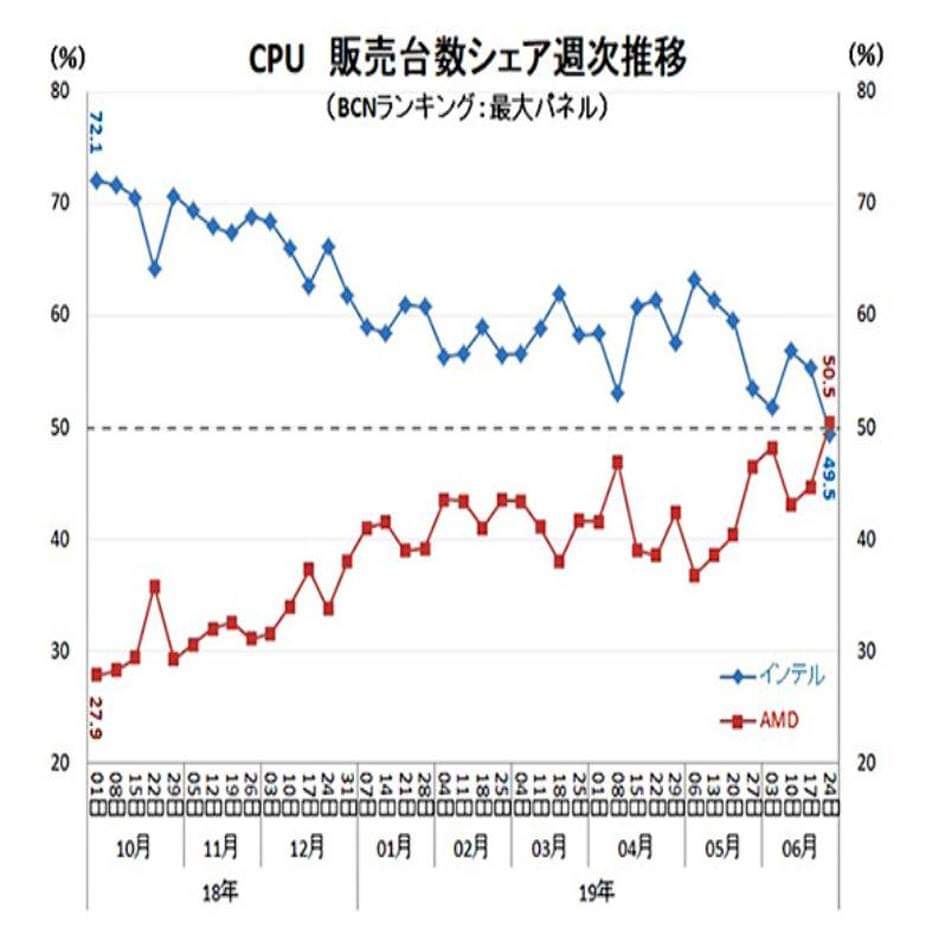 If you have a look at the Japan BCN Ranking chart, which gets data from major retailers in Japan, it shows that AMD has just jumped over the Intel as the most popular CPU brand. That is a huge downfall for the Intel in decades.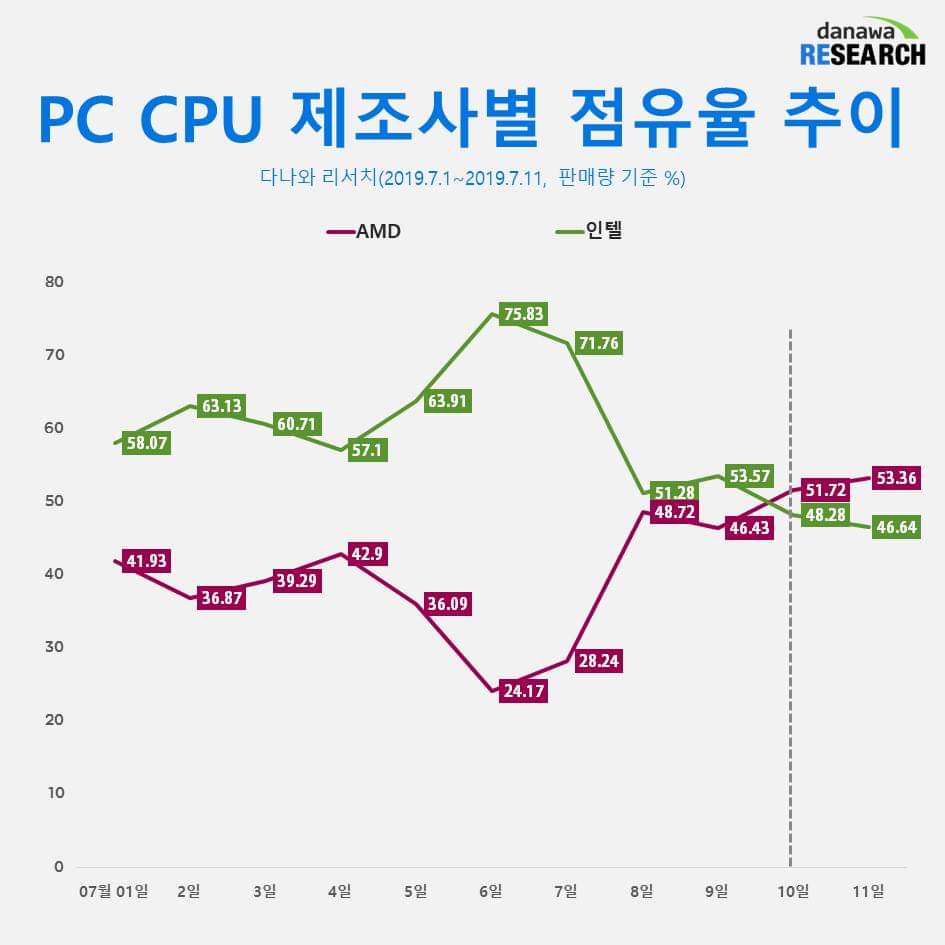 Results from the South Korean Danawa research data set shows that the new Zen 2 AMD processors have boosted the AMD brand past the Intel in South Korea as well. The most popular is still the Intel's Core i5-9400F but it's now chased with a very small margin by AMD's Ryzen 7 3700X followed by Ryzen 5 3600X and then the AMD's monster of the game, Ryzen 9 3900X.
The reason why AMD's market is so fascinating is that it is adopting tech competition with more pace than ever, showing that it is more likely to be at the front of a tech race. Amazing Results from above data reveals that there is a chance that if AMD is keeping rising, its processors will surpass other rivals on their way across the rest of the world over the coming year like it did in Japan and South Korea.