Fairy Meadows is one of the most popular destinations in Pakistan. It's a green lush valley from where you can enjoy breathtaking views of Nanga Parbat.
There are 14 Mountains in this world having a summit higher than 8000 meters and are called Eight-Thousanders. (Their summit is said to be in a death zone because there is no oxygen above 8000 meters and climbers have to bring oxygen mask along with. 90 percent of deaths happen in a death-zone). Among those, Nanga Parbat is the one, anchors the western Himalayan Range and ranked 9th highest in the World and 2nd in Pakistan after K-2. Mountain's surrounding has its own Flora, Fauna, Climate, and Tradition. The 2nd Largest territory of the Snow Leopards and Maarkhoor after Khunjarab National Park in Pakistan.
The name Nanga Parbat is Kashmiri for Naked Mountain, so-called because its high slopes are bare of vegetation. In Shina, the local language, it's called Deomir or diyamir meaning "Mountain of the Gods", a name derived from devameru, the sacred mythical Mount Meru of Sanskrit Cosmology.
Early disasters on the mountain gave it the nickname "Killer Mountain". 12 climbers and 8 sherpas had died there by 1937. The mountain was finally conquered in 1953 (one month after the ascent of Mt Everest) by a joint Austrian-German expedition, Hermann Buhl made the final successful ascent on 3rd July in a solo climb without oxygen.
On 13th July 1989, Colonel Sher Khan became the first Pakistani to summit the Nanga Parbat. As of 2016 Nanga Parbat was yet to be climbed in winter, although 22 attempts, half of them by the Polish expedition had been made so far. Simone Moro an Italian mountaineer, was the 1st person who scaled Nanga Parbat in the winter of 2016.
However, despite having such a horrible name, the Nanga Parbat Base Camp is surprisingly accessible for even amateur trekkers, as it is located only 6 hours away from Fairy Meadows, a campsite which is normally used as a base to organize treks to the base camp.
First, you have to cover a pretty long and exhausting 2 days journey from Islamabad to Naran and then Naran to Chillas via Babusar Top. Everyone who goes to Fairy Meadows has to pass Raikot Bridge on the Karakoram Highway.
Raikot Bridge has located 800 km from Islamabad. The bus that departs from Islamabad for Gilgit can get you there or you can get there in your own car. The only possible way to go reach Fairy Meadows is by local Jeep. In summer 2017, they were charging 6000PKR for a round trip, a cost that can be divided between 5 passengers. Don't forget to take the ticket which you'll have to show before your return journey. One side journey takes 2 hours.
Gen. (R) Musharraf was very fond of visiting Fairy Meadows even he offered to build a metalled road from Raikot to Jhel and then Jhel to Fairy Meadows but the locals refused since business of many porters, pony/horse owners, and hut-operators might be affected and, hence, we still enjoy the 15-KM roller coaster ride through Raikot.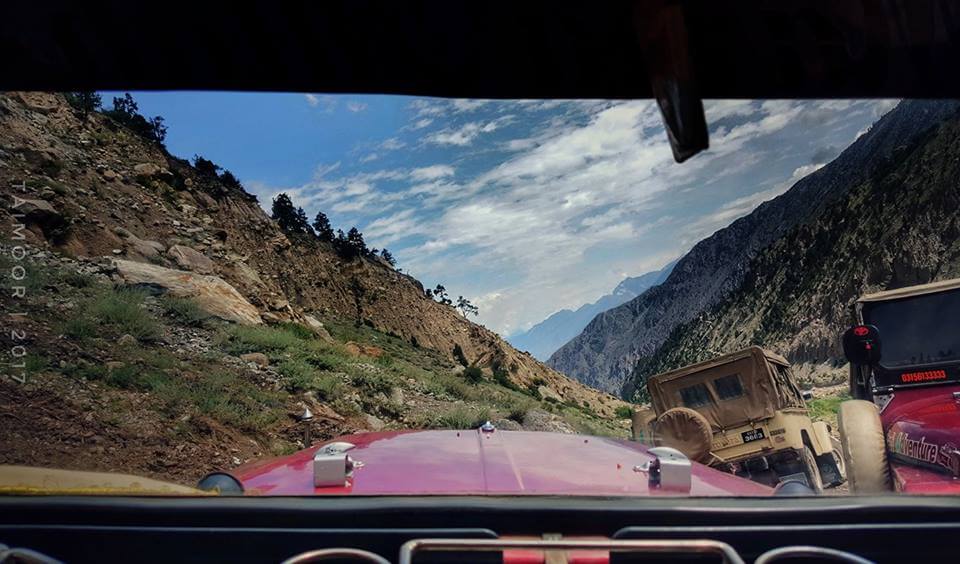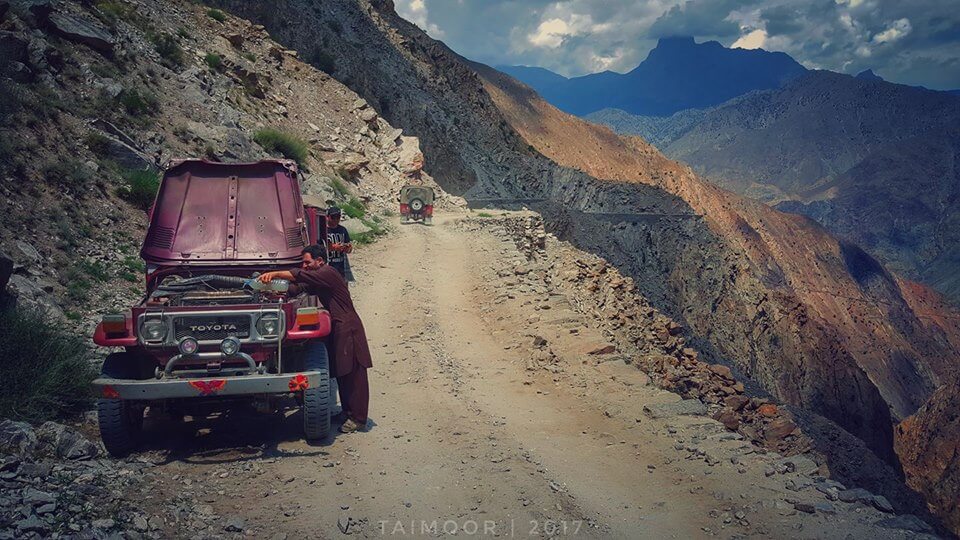 Another interesting fact is that highly-commercialized famous Shangri-La resorts own land rights at Fairy Meadows but the villagers are not willing either to route water supply to it or to provide wood for construction.
The Jeep will drop you some kilometers before your final destination, from where you will need to start ascending (on foot) for 4 to 5 hours through an alpine forest until you get to the Fairy Meadows campsite. You have to hike several times by ascending a very dusty and exhausting trail. Must carry a sufficient amount of drinking water along with, Hiking stick and Sun Block. The hike will start in hot weather which bakes Chillas and Raikot in summer. (I visited in August 2017. My friend and adventure mate Farrukh Sadiq was kept pushing me throughout the Journey or I couldn't make it unaided and I'm still grateful to him for bringing extra water bottles). But on reaching up there, there will be a different climate and weather. Finally, you will be at Fairy Meadows, located at 3,300 meters above sea level, having a cup of coffee with fresh milk, while observing a mighty peak 8,125 meters high, Nanga Parbat. Once you are at the top, leave your backpack, relax and enjoy the most wonderful and privileged views ever.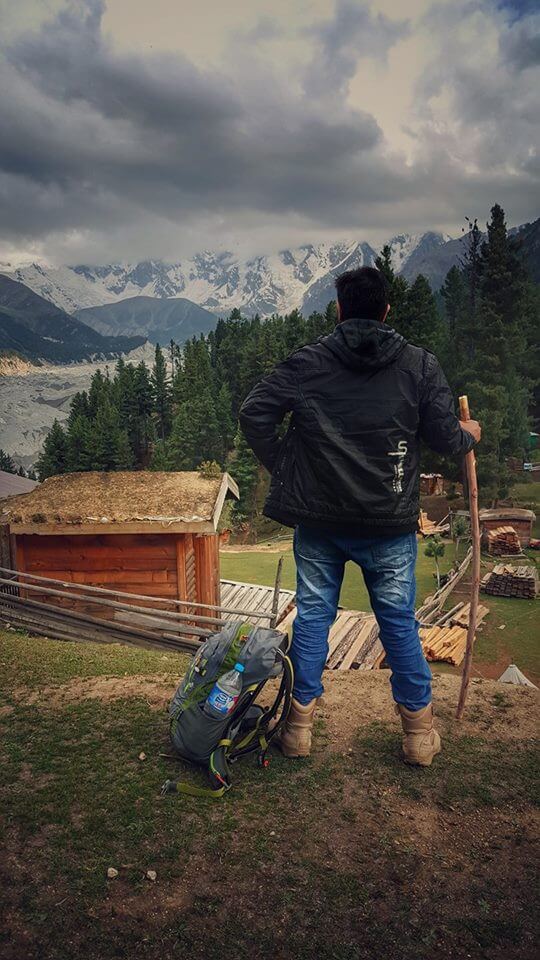 Going to Nanga Parbat Base camp is a 10-12 hour trek (round-trip). While going to basecamp, few kilometers away from Fairy Meadows, there is a second campsite called Beyal, where you must have to spend at least one night, as it is much calm and quite a place than Fairy Meadows, in total isolation, surrounded by forests and has even better views than Fairy Meadows.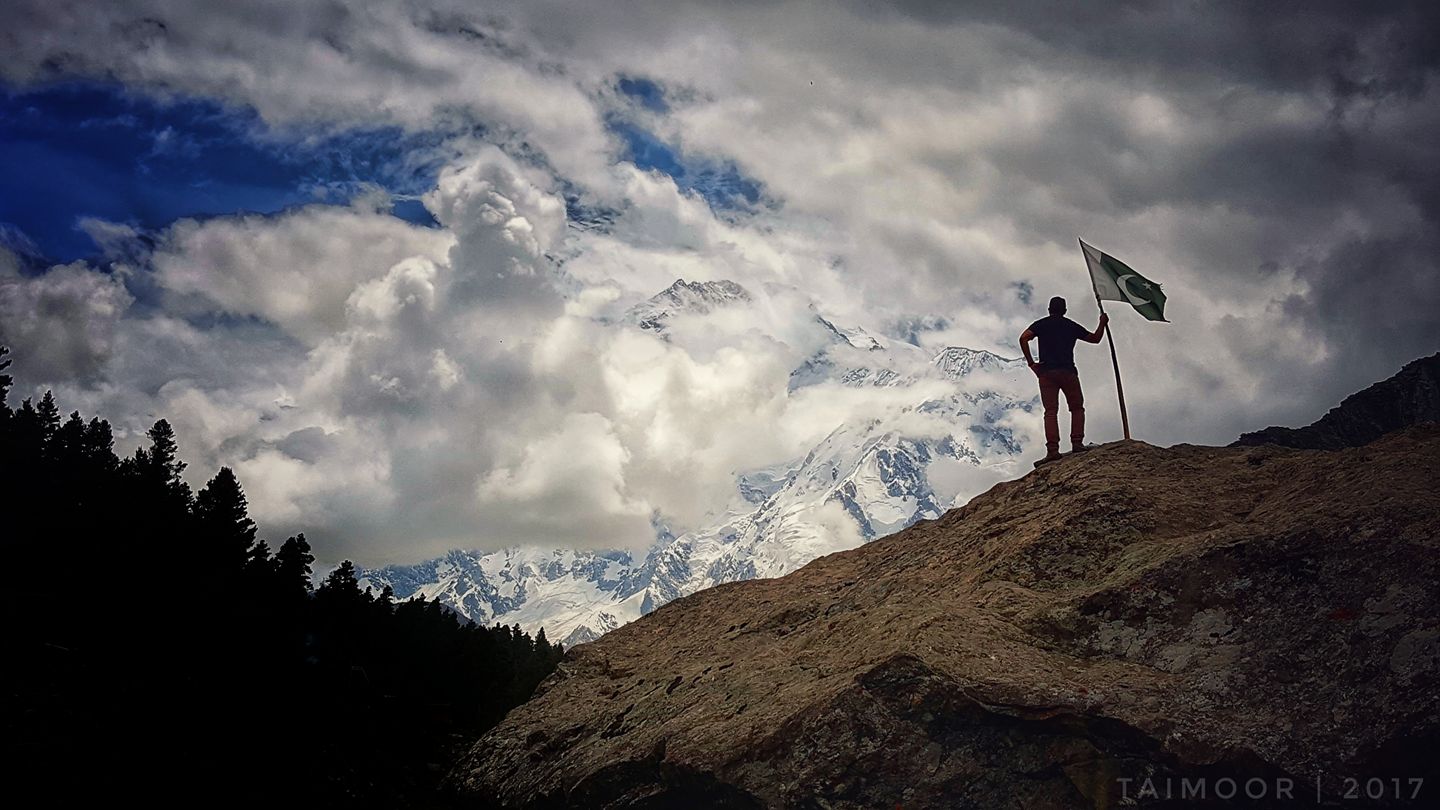 After Beyal Camp, the trail gets harder, although more rewarding. It seems like a mountain is just in front of you behind the tree and you are almost there, but it won't. It'll just be an illusion of space in time.
As Reinhold Messner, one of the greatest mountaineer and climber once said, "It's always further than it looks. It's always taller than it looks. And it's always harder than it seems to be."
Moving between an alpine forest, an impressive landscape, surrounded by snow and ice blocks. You are at the Nanga Parbat Base Camp, where the silence is only interrupted by the sound of the occasional avalanches, which can be heard from very far away. Beware and stay away from Glaciers as they have crevasses. A crevasse is a deep crack, or fracture, found in a glacier.
Step out of your routine. Make time for the Outdoors and Country Nights. You can always make money whenever you want, but you can't always make memories. Take a Leave, make your backpack and let yourself lost in the Mountains. You will never regret.
PS: Fairy Meadows has different types of accommodation, from tents to luxury resorts. A tent and a sleeping bag typically cost 1500 to 2000 PKR per night, whereas a basic room (sleeping bag on the floor) costs 4000 to 5000 PKR, which can be split by several people. I always prefer you to stay in the famous Raikot Serai, you will be greeted and welcomed by a very friendly and talented guy, Tufail Nabi. Keep in mind that prices can change depending on the season and they are highly negotiable. All campsites offer meals and BBQ setup but normally, they just serve a very basic dal with rice at a comically expensive rate for 600 PKR. No need to buy a water bottle that costs around 200 PKR, always fill your empty thermoses with chill water from a glacier melts. If you have a basic understanding of Photography, bring a DSLR with a wide-angle and high aperture lens along with a tripod stand. You don't want to regret missing those high exposure shots of Milky-way. Fairy Meadows always welcomes Astro-photographers.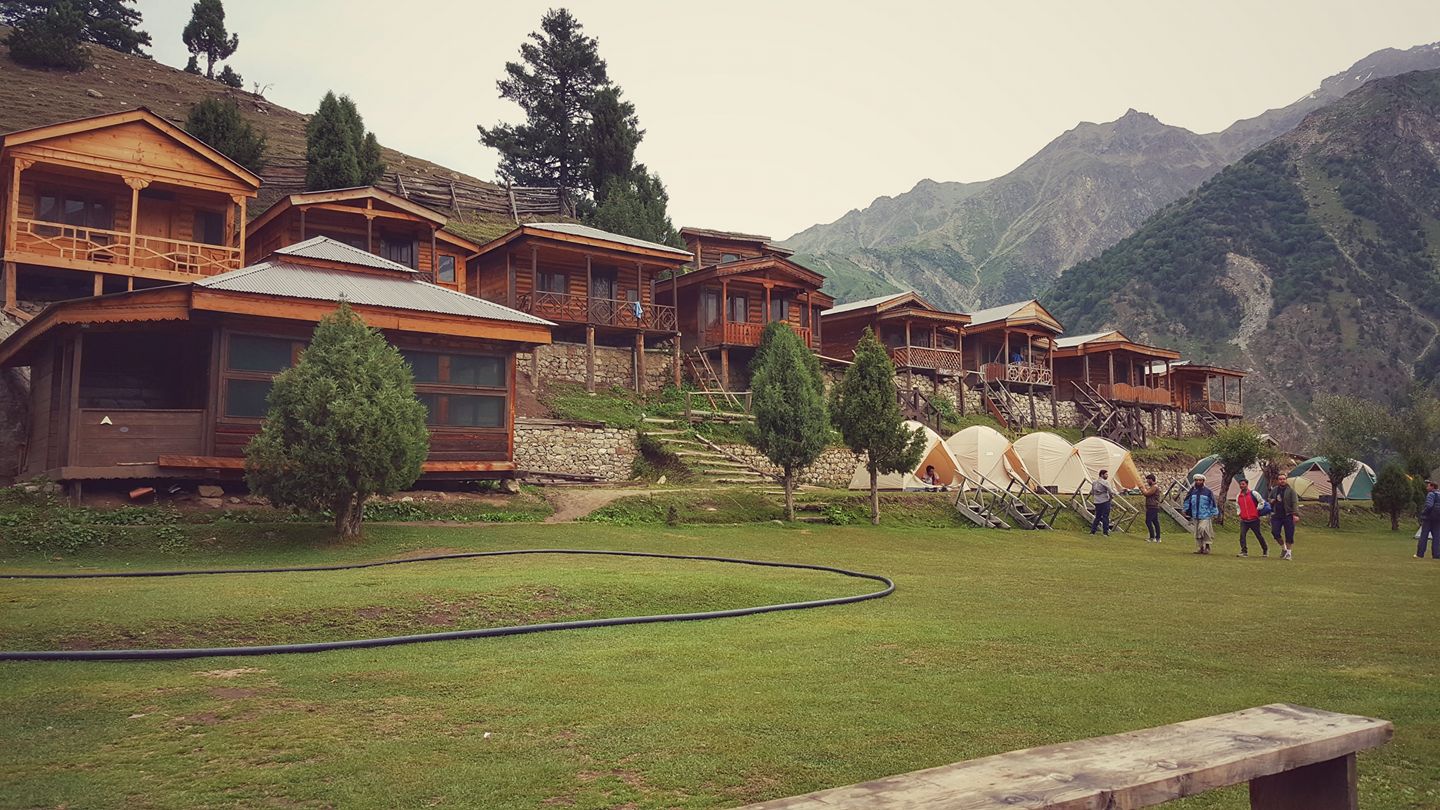 Raikot Serai, contact# 03005065407
If you want to enjoy videos and stories from my trip. Visit my Instagram and Facebook profiles. Links are available in my Bio, below.