Faith is the most beautiful yet most dangerous thing a human can have. Till date, we are unable to understand the complexity of the subject. Anyhow, AI is now getting ready to be a part of our lives, some factions of the society are raising an interesting question. Can AI help understand and preach religious ideologies?
SanTo is a foot and a half tall robot designed by Waseda University's roboticist Gabriele Trovato. SanTo has the appearance of a Catholic priest particularly designed to read the Bible. The sensors are smart enough to scan the face and identify the emotions and play relevant verses according to the mood of its listener.
For now, it only reads the verses but do not explain them. Since interpretation is a sensitive matter, Dr. Waseda restrained robot's ability to reading only. But with smart robots in the near future, the situation might differ.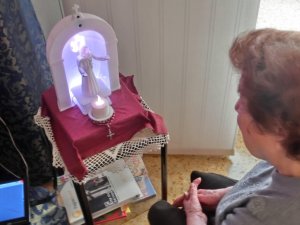 Share your views about this with e-Syndicate Network Team and the readers in the comments section below.