On Sunday, Turkish President 'Recep Tayyip Erdogan' attended a ceremony to mark the construction of a new naval warship to be sold to Pakistan, according to a Turkish news agency TRT World report.
On the occasion, Erdogan also ordered a new naval warship into the Turkish Navy, hailing the Turkish defense industry's warship construction capacities.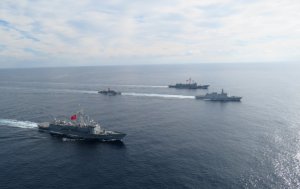 According to the Turkish president, Turkey was one of only 10 countries worldwide that we're able to build, design, and maintain warships using national capabilities.
The warship commissioned for the Turkish navy is called TCG Kinaliada, while the one constructed for Pakistan is called MILGEM, the Turkish website report claimed.
Speaking on the occasion, Erdogan said that he hoped that Pakistan benefited from the naval warship that was being provided to it by Turkey.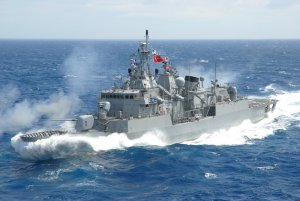 "Our navy, rich with glorious victories, is carrying this legacy into the future by further strengthening it," he was quoted as saying. He added that Turkey was proud of the accomplishments of the defense sector.
In July 2018, Pakistan Navy had signed a contract for the acquisition of four MILGEM-class ships from Turkey.