The Catalyst GIK Incubator's STEAM education-based start-up Bit Bots was announced by the ITU Innovation Challenge 2019 as the provisional winner and was invited to attend the YILF 2019 (Young ICT Leader's Forum) in Busan, Republic of Korea.
The event took place in Busan from September 3rd to 6th, 2019 and Bit Bots was represented by Rahim Iqbal, while Bit Bots was the only Pakistani start-up to attend the event. Bit Bots has been announced as the 2019 Ecosystem Best Practice Challenge winner.
The International Telecommunications Union (ITU) is the specialized ICT organization of the United Nations. The Young ICT Leaders' Forum is an annual event organized by ITU and Busan Metropolitan City. It brings together young people around the world to learn and share thoughts on ICT growth and innovations.
The general theme of the 6th edition of Young ICT leaders 2019 was "Mind the Gap: Sustainability and Impact in Smart Cities."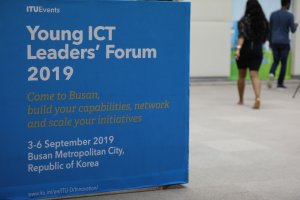 Rahim Iqbal who was present in Busan, Republic of Korea said "This event has been a great learning experience for me, I am amazed by the attention and praise my idea received from the foreign community. YILF gave me new confidence in myself and my idea, I made many new friends and met the change makers from multiple nations. It's amazing to see how innovative people are trying to make a difference in their countries and are working to make this world a better place for everyone".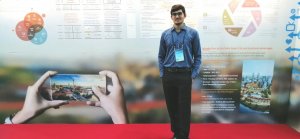 Bit Bots has been attempting to tackle the rote education issue in Pakistan for the past 10 months and is presently being incubated at The Catalyst GIK Incubator. STEAM is an educational learning approach that utilizes science, technology, engineering, arts, and mathematics as access points to guide student's inquiry, dialog, and critical thinking, while Bit Bots offers science, technology, and robotics-based products and services at an inexpensive cost for the local market.
Mr. Jehangir Bashar, Rector GIK Institute, congratulated the team representing the Institute and the nation on a global platform.