The Federal Government has announced Eid Holidays for upcoming Eid-ul-Azha 2019. According to the notification issued by the Ministry of Interior,

12th Aug Monday to 15th Aug Thursday shall be public holidays

.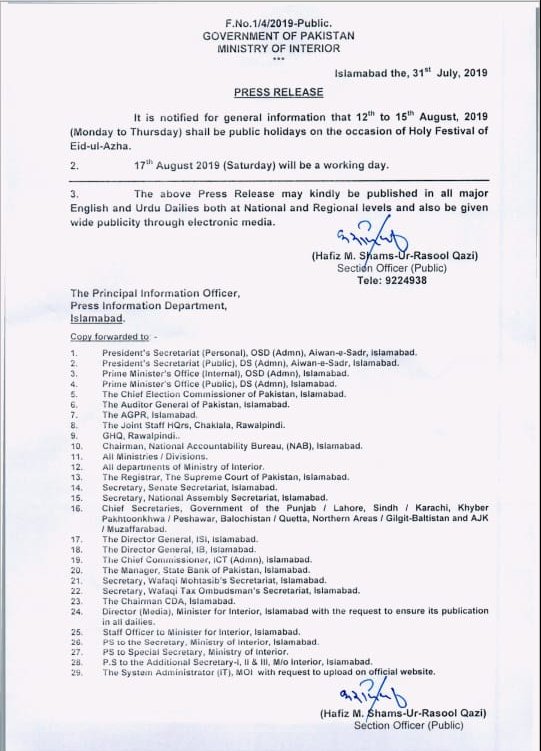 Eid-ul-Azha is likely to be celebrated on 12th Aug, as per the announcement made earlier by the Minister of Science and Technology Fawad Chaudhary. Ministry shared the details of the scientific lunar calendar on the basis of which, important dates can easily be identified for years ahead.
The four days holidays will be followed by a Sunday, which could also facilitate the potential buyers to do the last minute shopping.
Independence Day of Pakistan will also celebrate during Eid on 14th August which would be a double treat. So start planning to celebrate the religious as well as the national event together, and make the most out of the 5 holidays.