Pakistan Muslim League-N's vice president Maryam Nawaz continues to challenge the rules and regulations as she denied to pay the 'toll tax' while traveling to Mandi Bahauddin to address a rally. Party workers in the convoy started to quarrel with the motorway authority and the arguments soon turned into chaos.
Maryam Nawaz crossed the plaza without paying the tax and following her car around 80 vehicles also passed without paying a single penny. Motorway police said on that situation that, "We didn't want to create chaos that's why we let them go," Federal Minister for Postal Services and Communications Murad Saeed took immediate notice of the matter and commented that, "Now Maryam Nawaz has to pay the tax with a fine.". He added that rule is equally applicable on every citizen rich or poor and being a federal minister he also pays the tax. Moreover, he said that "The miscreants who took the law into their hands have been identified with the help of CCTV footage and action will be taken against them as per rules,"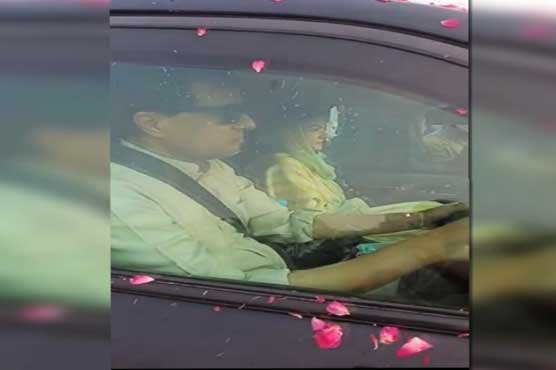 Maryam Nawaz was not even allowed to hold a public rally by the local government in Mandi Bahauddin over security concerns and it was suggested to change the venue for the rally. But PML-N decided to hold the rally on the same location under any circumstances. Her husband Capt. (R) Safdar surveyed the area on Saturday and announced that the rally will be held here even without permission.
Party representatives claimed that the government is opting cheap tricks to stop PML-N to hold the rally as they are afraid of Maryam. The political drive led by Maryam is said to be against the economic decisions of the government and not to support her father who is currently in jail.