Committed to the tradition of excellence, ITCN is arranging 19th ITCN Asia conference and exhibition show, from September 17 to 19 at Expo center Karachi. And it will host more than 150 startups along with other exhibitions. Traders, suppliers, merchandisers from all across the region will put their state-of-the-art products at display. More than 300 established brands exhibited more than 600 products in the last year's conference and much more is expected from this year's event.
In May 2019, an MOU was signed between The Nest I/O and E-Commerce Gateway for collaboration on a P@SHA pavilion and a Startup Village and workshops at ITCN Asia. The global village will precisely entertain the startups. The event will be an extravagant opportunity for startups to explore potential investors, build a strong network and avail maximum exposure of the market.
Startups can register themselves with E-Commerce Gateway.
The event is arranged annually since 2001. ITCN Asia is the biggest information technology and telecom show in Pakistan. It brings together professionals from public and private sectors for a corporation, collaborations, discussions, and exhibitions. After the previous memorandum signed by NEST I/O more than 150 startups with growth potential will be allowed to participate at the event.
Although there is no limitation to register, key industries in focus will be Healthcare, Engineering, Construction, Food, Education, Textile, and Packaging. Product groups from Telecom industry could be anti-spam software, antivirus software, banking systems, biometrics applications, broadband networks, communication systems, computer hardware, computer software, consumer electronics, database systems, digital cameras, e-commerce solutions, fax machines, IT solutions, navigation equipment, network equipment, notebooks, operating systems, PC security solutions, printers, routers, telecommunication systems etc.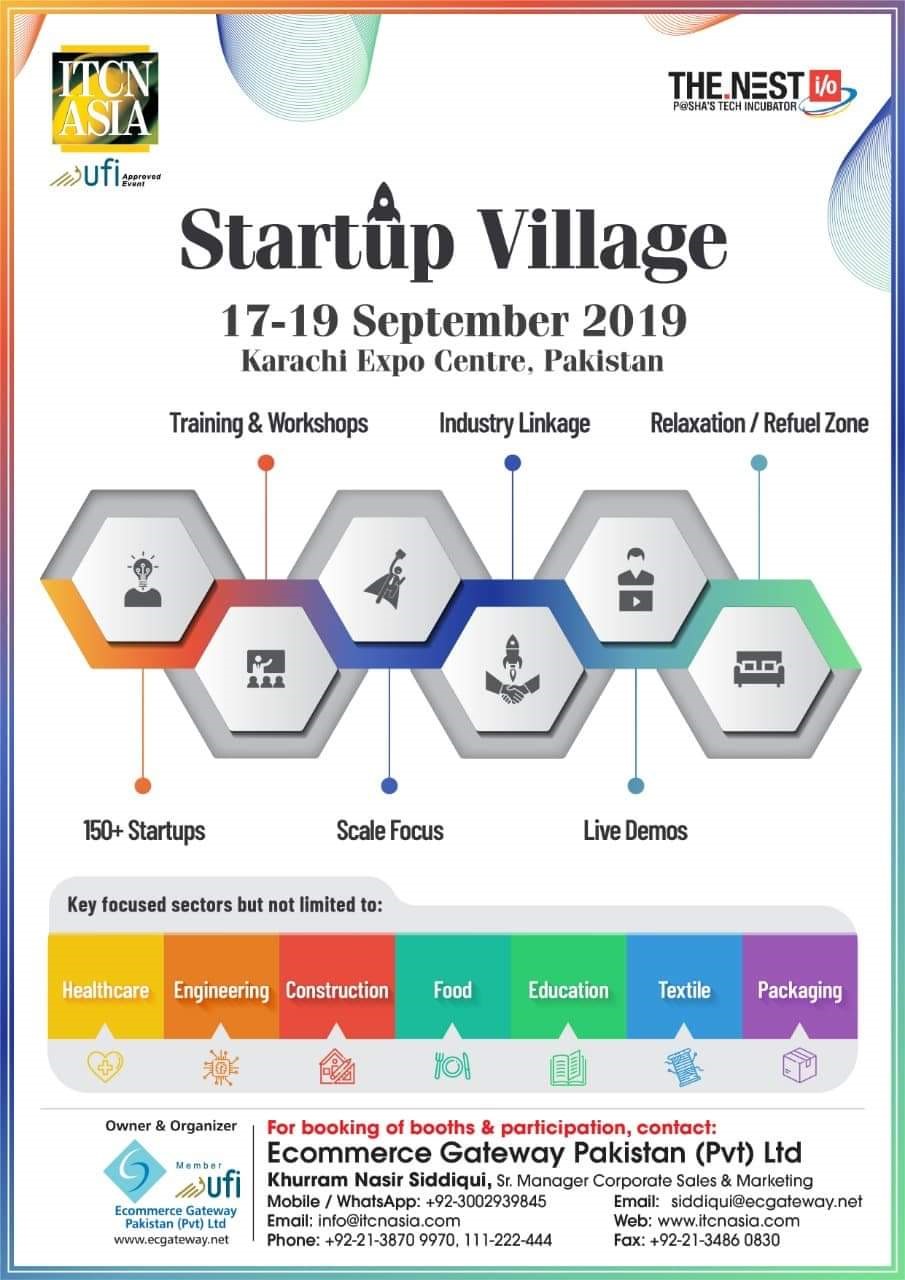 ITCN Asia brings together the strongest brands under one roof. The event is an opportunity for market giants to hunt down the best deals and collaborations. For startups, it is yet another ladder. Startups will be given training sessions before the event.