The University of Cambridge tested a scale model of systematically integrated miniature autonomous cars on multiple-lane track. The observation proved that working together, these self-driving cars will bring an overall shift in traffic speed and safety. In the first scenario, the car that broke in the middle lane signaled others. The cars in closest proximity slowed down and made way for the one in outer lane to pass with exact speed. This practice did not let the traffic come to a halt for a split second.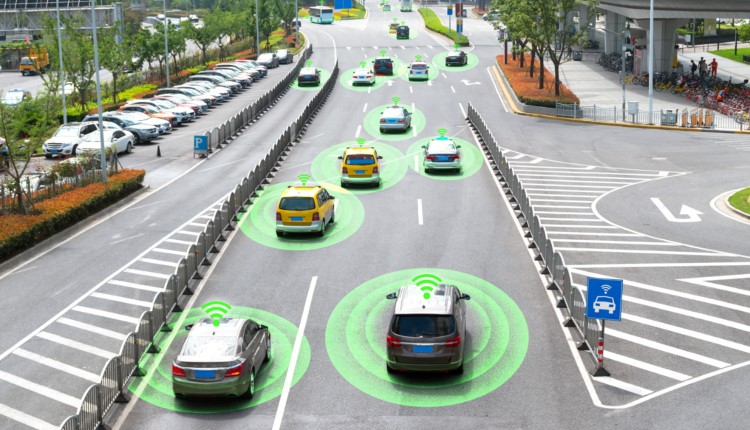 In the second case, some remote controlled cars were put into multiple lanes with aggressive human drivers. The integrated self-driving cars communicated effectively to avoid aggressive driving and completed the laps safely.
The cars were enabled with motion capture sensors and raspberry Pi so they could use Wifi for communication. Researchers adopted lane-changing algorithm for quick decision making. The algorithm would allow the cars to pack more closely when changing the lane and manage the distance when speed is slow.
Egocentric and cooperative driving modes were tested with normal and aggressive driving behaviors. Cooperative driving improved traffic flow by 35% over egocentric driving. In another scenario single car controlled aggressively by a human via joystick was placed among autonomous cars.
The result was discussed at the International Conference on Robotics and Automation (ICRA) in Montréal. The team has decided to continue testing in more and more complex scenarios. Intersections, various sizes and types of vehicles and multiple tracks will be tested for further furnishing of the system.
This research has assured us that in future, overall traffics influx is going to speed up 35% more than the recent one. Putting in simple word, the roads will be way faster than today. And if the trend continues, we might experience brand new speed limits within the next 50 years. This might revolutionize our concept of speed driving.