WordPress is home for various websites, especially ones in the e-commerce industry. It helps a lot of companies do their business through their system. WordPress is a content management system, and an impressive one said by a lot of website owners. However, you want to make your experience and performance better in WordPress. You want to make your website a successful outlet that can help your business generate more sales and revenue.
You can create your experience better by installing different plugins on your site. There are thousands of various free and premium plugins for WordPress, but you need to know more what are the ones that will help you. There are plugins for security, analytics, SEO, and more. Here are eight plugins that we recommend you try to give your website a better growth online.
1. WP Security Ninja

Everyone needs WordPress security, especially a lot of websites are always in danger of being attacked or invaded by suspicious actions or malware. WP Security Ninja is a plugin for you. It still looks for potential vulnerabilities, problems, and issues in your site to avoid different threats to your site.
WP Security Ninja's difference among the other security plugins on WordPress is that it never changes any part of an installation, so you are in complete control. It has more than 50 checks in finding issues with your install, checks for different suspicious behaviors, and brute forces your site.
2. Tidy Repo

With all the available plugins for WordPress, you do not know what the ones that work perfectly and profoundly recommended by a lot of users are. If you need a list of reliable and credible WordPress plugins, you need Tidy Repo. It is a site built for that same objective.
Tidy Repo helps different users to undergo exhaustive research on the right plugin for them. There are a lot of reviews that validate the website's recommendation. For instance, a plugin recommendation will be backed up by a full report, and some have video walkthroughs.
3. WP Reset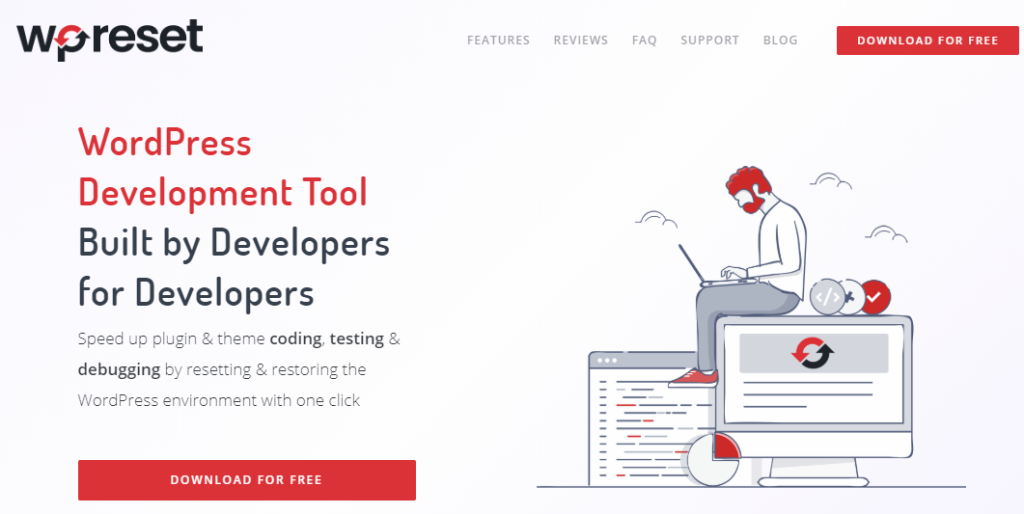 If you need redesigning of your WordPress site, resetting is the key to do it. With more and more themes for WordPress sites are becoming more complicated, it is a challenge to install it and will make you reset your whole site. For a fix for this reset WordPress issue, you may install the WP Reset Plugin.
WP Reset helps in resetting process by doing it in just one click. It gets rid of different options and data, thus, bringing it back to its original state before installing any themes when you created it. This plugin is made for developers originally; however, it is a user-friendly plugin and can help non-developers in resetting their WordPress in just a nick of time.
4. Coming Soon and Under Construction Page

If you are starting to create your site, it is recommendable to create your WordPress coming soon page. While you are developing or just doing the finishing touches, you are getting tractions from different people as early as that time. It also serves as a teaser for your website, which can invite people to wait to your site.
On the other hand, if you are working something on your page, such as a particular page or working your redesign, you need an under construction page for WordPress. Same with the coming soon page, your audiences will have something to wait for, which is your site after being fixed.
5. WP Forms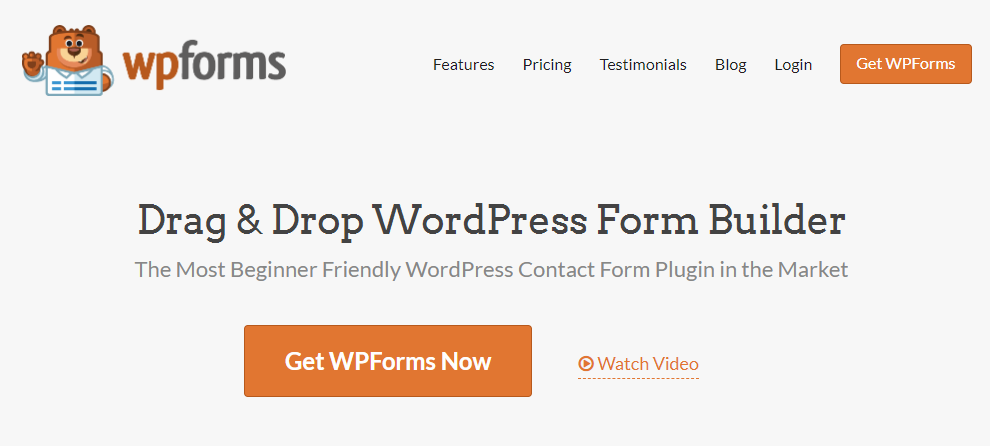 As a business website, you need different forms to get various data about your visitors, audience, and customers. WPForms is a plugin that can do this work for you in WordPress.
WPForms is an online form builder that is in drag and drop format. It helps you in creating different forms for your visitors such as email subscription, payment, user registration, polls, online orders, and all other kinds of forms on your website. It is used by a lot of payment and business platforms, and in over a million sites all around the internet. It can help you create forms in under five minutes. There are two different versions you can use, the lite version and the pro version. You can use the pro if you want to build a big future for your business, but if you need a simple solution for your form needs, you can use the lite version instead.
6. Yoast SEO

SEO is a vital process to any website in WordPress since it helps them in getting better website traffic. After all, we aim to get a higher number of people visiting our site.
Yoast SEO is the most popular plugin in WordPress. It gives explicitly out different SEO solutions to various websites. It equips sites with all the tools, recommendations, and features to improve search engine page results rankings. Some of the things Yoast SEO helps different WordPress sites are by helping to add meta tags, connecting the site to Google search console, making it personalized and optimized for social media usage, and more.
7. Updraft Plus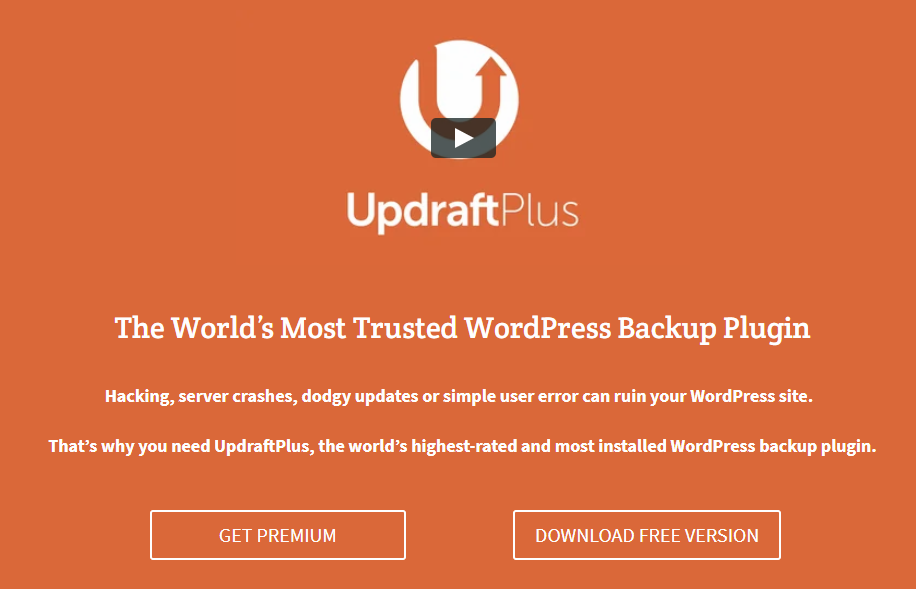 All of us need backups of our websites. You do not know when you will need that backup. Maybe because of a recent suspicious attack on your site, or even a redesign of your overall website. You need an automatic backup plugin for this.
UpdraftPlus is the plugin you are finding for. It is the most popular backup plugin for WordPress online. It allows you to set up an automatic backup for your site. After that, the backup that was made by UpdraftPlus is stored on a cloud or any safe storage online. These can be Dropbox, Google Drive, FTP, email, and more.
8. G Suite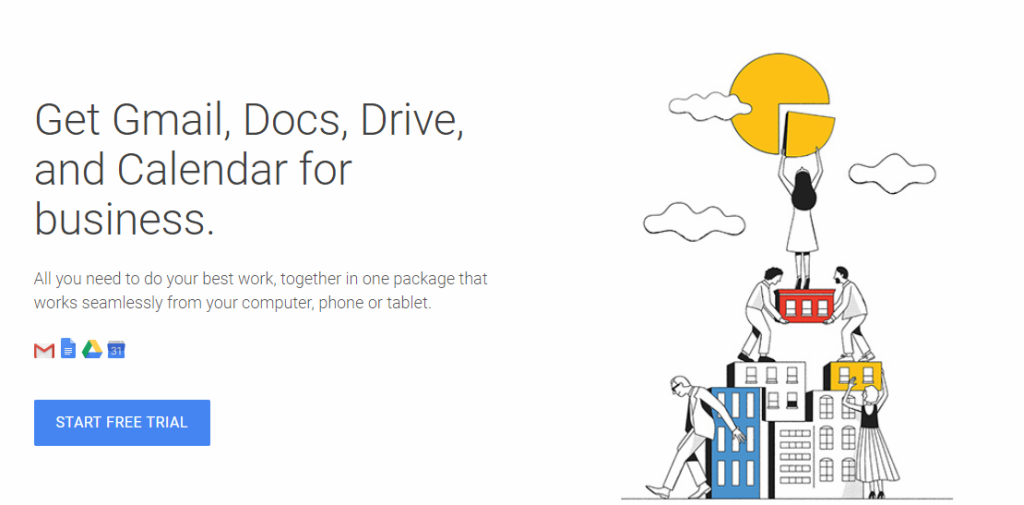 Lastly, G Suite is a collection of different applications by Google. These applications are Gmail, Google Docs, Google Sheets, Google Slides, and more. All of the apps under G Suite are accessible online and super easy to use.
If buying different applications' licenses is a problem, you might want to use this since it does not ask you for payment because it is free to use. It can also save you from the expenses for IT staffs, doing backups, and more. Lastly, it can synchronize your business domain email address to GMail, and gives you less hassle in handling your online mails.