If you have read about the Huawei Ascend G 615, you may be wondering if its concept has been derived from another model. Yes, it has been. The G 615 is actually the successor of the Huawei Ascend G 600. However, before you set the G 600 aside and opt for its successor, it is recommended that you get to know it better as this smartphone has certain qualities worth taking a closer look at.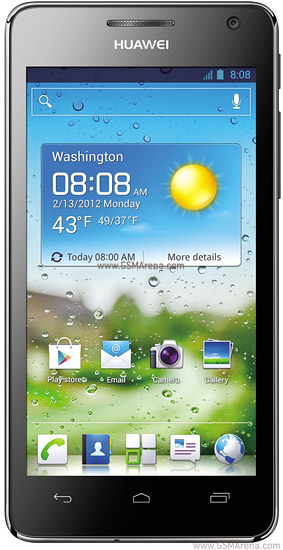 credits: http://www.gsmarena.com/huawei_ascend_g615-pictures-5257.php
Build and Design
One of the first things that you will immediately notice when you handle the Ascend G 600 is that it is neither small nor lightweight. This may come as a surprise, seeing that the phone is mostly made out of polycarbonate. However, even if the phone is entirely made out of plastic materials, the overall build quality is actually good; it is resistant to twitching and pressure. This is actually one of the distinguishing features of the phone – the materials used are quite cheap (in terms of prices), but the build quality is pretty decent.
Software
The Huawei Ascend G 600 runs on Android Ice Cream Sandwich, which is the Android 4.0.4 version. This is not the latest Android operating system version, so hopefully, the Chinese manufacturer will be rolling out updates soon. This new Smartphone also features its very own launcher. This allows users to have some sort of control over phone customization. One of the examples of which is the power saving mode of the phone.
Camera
The Huawei G 600 comes equipped with two cameras – one on the back, which is its main camera, and one on the front. The rear camera comes with a resolution of 8 megapixels. An LED flash is also included, which is great for low light conditions. The camera software is also quite good, since it allows high definition photos to be captured. There is a bit of a problem with noise though, if you take photos in low light conditions, despite of its LED flash. The front camera is a bit of a letdown, since it only has a 0.3 megapixel sensor. But this is not really going to be a big problem if you are just going to make a few voice calls or conferences with the phone.
Performance
Most often than not, the Chinese manufacturing company Huawei uses its very own hardware with the phones that it releases. However, this is not the case with the G 600. The G 600 makes use of a tried, tested, proven hardware from Qualcomm. This is in the form of the dual core CPU Snapdragon S4 Play MSM 8225. This dual core CPU comes equipped with a 1.2 GHz core frequency. It also comes equipped with Adreno 203 GPU, an internal storage of 4 GB, and a RAM of 768 MB. If you need more storage area, you can easily add more by inserting an external Micro SD card of up to 32 GB.
The Verdict
All in all, the Huawei Ascend G 600 is a solid Smartphone that features a huge IPS display, sufficient performance, and long lasting battery life. If you are in need of a large Smartphone that is durable but not too expensive, the Ascend G 600 may just be an ideal option for you. If you are in need of VoIP services for your business, you can always consult with leading telecommunications companies, such as RingCentral for all your VoIP requirements.