When the internet started taking off over a decade ago, it was only the rash or the enlightened that spent vast sums on getting an online presence. Some succeeded, others like pets.com or boo.com failed spectacularly and put a generation of small business owners off starting a website.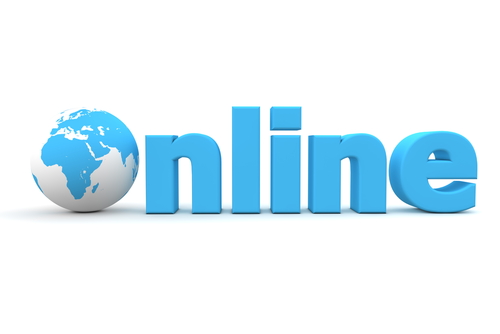 But there are now good reasons why times have now changed. If your business is one of those that has sat on the internet sidelines for years, wondering if you should get involved, but afraid of the costs and pitfalls, then it's time for you to finally take the plunge. Here's five good reasons why now is the right time to get your small business onto the internet:
1) Smartphones Mean People are Using the Internet Differently
In days gone by, people would sit at desktop PCs far away using the internet and it was hardly likely any websites they visited would affect business on your local parade of shops. Those days have gone. Nowadays shoppers are just as likely to be checking how your prices or those of your local competitors compare while they are standing outside or even inside your premises. This means you need an online presence so people who are out and about can find out about you on their smartphones in as compelling manner as possible.
2) People are Increasingly Using Local Searches to Find Local Businesses
Another recent phenomenon is the way shoppers choose to use internet search to find local businesses rather than by having a stroll around the area. According to Ofcom's 2012 report, as many as 17% of UK adults use a local website every month and Google now has literally millions of small businesses advertising against words like "hairdressers in Wanstead" or "butchers in Worthing".
3) The Costs of Setting Up Websites Have Fallen
One of the biggest reasons why small businesses aren't already online is the perceived cost of setting up a website or other online presence. While it's true that having a website was an expensive luxury a decade ago, the proliferation of easy and inexpensive website builder tools means this just isn't an issue today. All you need is a credit or debit card and half an hour of time and for just a few pounds a month you can have your own website.
4) Facebook Has Made it Easy to Promote Yourself
The most popular website invented is Facebook, with a billion users spending more than 6 hours every month updating their status, browsing photos and chatting with friends. Your business  can either set up a free page or advertise using Facebook's targeted ads system. Read our free guide to business advertising with Facebook and find out how to do it yourself.
5) Your Local Competitors are Already Using Online to Poach Your Custom
Stats tell us that up to a fifth of your customers are encounter your local competitors through the internet before they even visit in person. For traditional businesses used to foot traffic driving  trade, that could mean huge changes. There are a number of ways that your usual customers can be diverted: it could be special daily deal coupons from companies like Groupon or the appearance of your competitor's shops on online maps. If you want to fight for a share of that business, you need to get an online presence now.
This article was provided by Barney Jones, Head of Brand marketing at XLN Business Services