Intel 10nm Ice Lake Xeon With Up To 38 Cores & 270W TDP, 14nm Cooper Lake With Up To 48 Cores & 300W TDP Arriving in 2020.
Intel's next-generation Xeon series decorated with 10nm Ice Lake and 14nm Cooper Lake chips have been revealed in a slide showcased by ASUS during an IoT seminar. The upcoming Xeon series is likely to launch in 2020, featuring a series of latest technologies along with a notable increase in the total number of cores and PCIe lanes compared to existing Xeon siblings.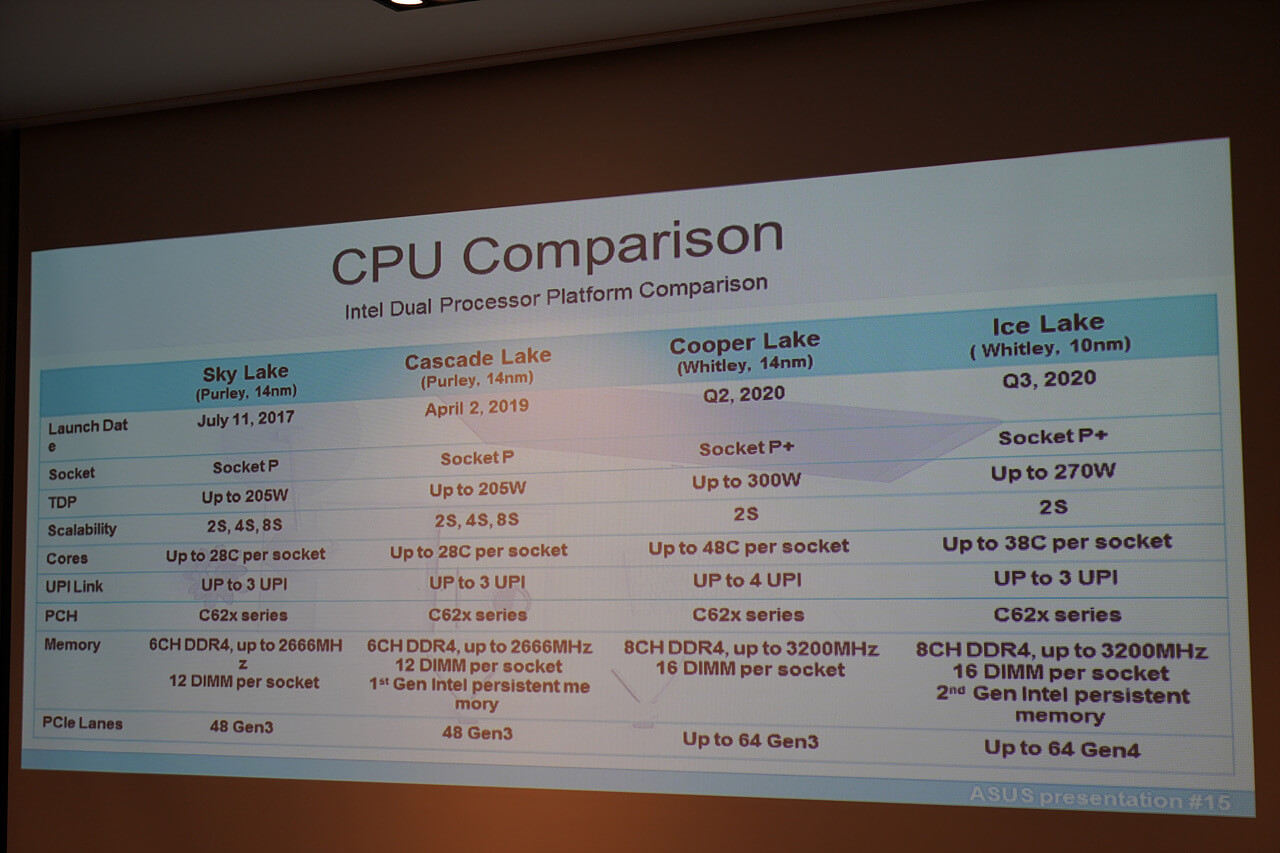 The Intel 10nm Ice Lake and 14nm Cooper Lake would be debuting in 2020. The 14nm Cooper Lake Xeons would launch early in the second quarter of 2020 followed by the 10nm Xeon lineup in the third quarter. Both families of state of the art chips would coexist and we could observe the Cooper Lake family be more active and efficient in terms of clock speeds compared to Ice Lake Xeons due to its 14 nm architecture.
Let's discuss both architectures separately.
Intel Xeon 10nm+ Ice Lake-SP/AP Family:
Intel Ice Lake-SP processors based on the 10nm architecture will be available in the third quarter of 2020. Intel's resources revealed that the Ice Lake family would feature up to 28 cores but the one from ASUS's slideshow reveals that it would actually feature up to 38 cores & 76 threads per socket.
The primary feature of Ice Lake-SP processors will be support for PCIe Gen 4 and 8-channel DDR-4 memory. The Ice Lake Xeon family would offer up to 64 PCIe Gen 4 lanes and would offer support for 8-channel DDR4 memory clocked at 3200 MHz (16 DIMM per socket with 2nd Gen Persistent memory support).
Intel Ice Lake Xeon processors would be based on the new Sunny Cove core architecture which delivers an 18% IPC improvement versus the Skylake core architecture that has been around since 2015.
Intel Xeon 14nm+++ Cooper Lake-SP/AP Family:
The Cooper Lake Xeon family which is based on the 14nm+++ architecture, featuring 48 cores and 96 threads in a socketed layout. For comparison, the current Cascade Lake-SP family offers up to 28 cores in its socketed variants while the Cascade Lake-AP SKUs which come in BGA only, offer up to 56 cores and 112 threads with TDPs as high as 400W.
In addition to the higher core units, Intel's Cooper Lake line of Xeon Scalable processors is promised to offer higher memory bandwidth, enhanced AI inference & training performance while supporting blfloat16 through Intel's DL Boost framework.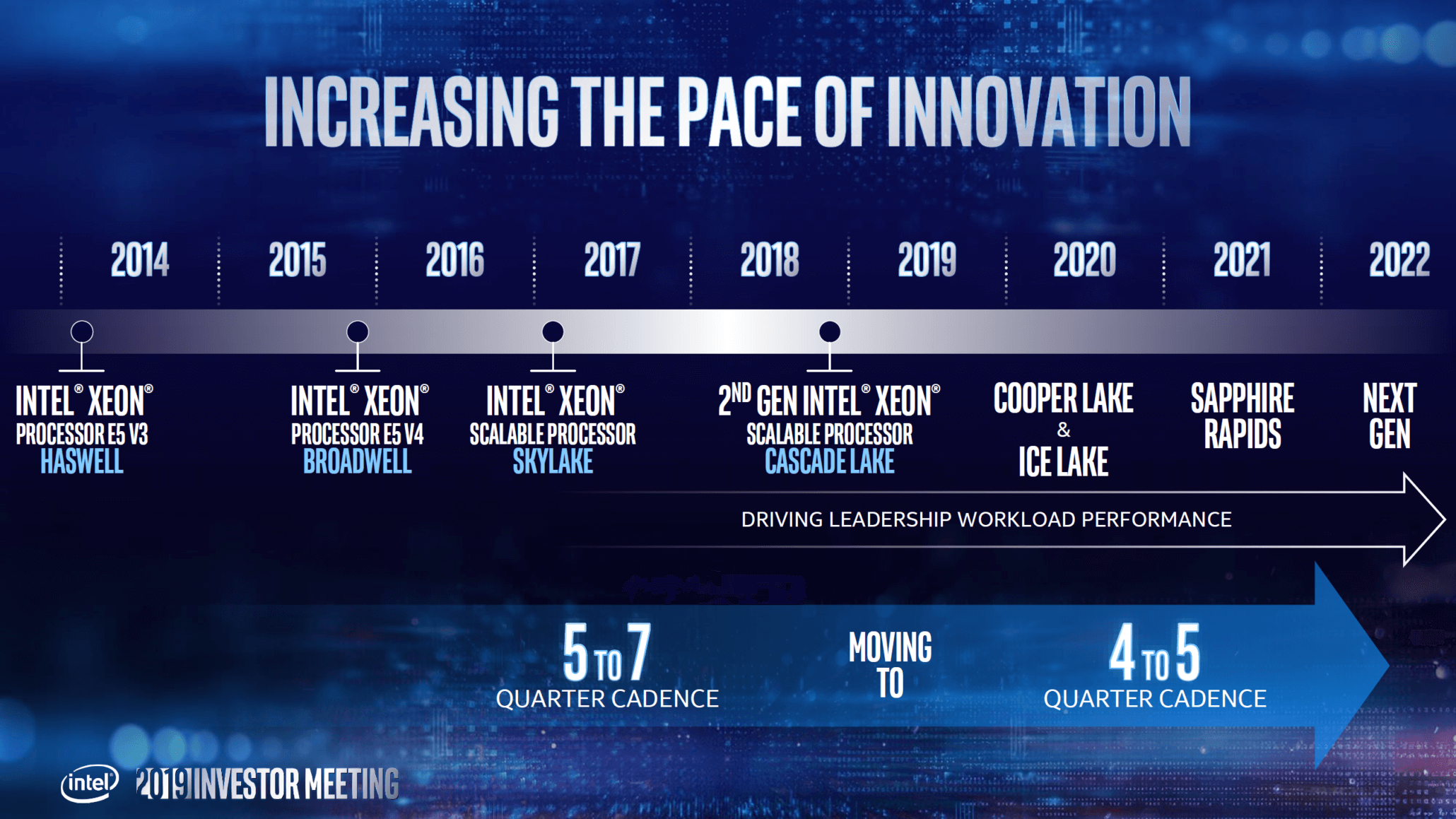 Intel's Sapphire Rapids-SP and Granite Rapids-SP Xeon families for the Eagle Stream platform were also recently revealed and would introduce in the post 10nm era for Intel's Xeon series, offering benchmark features such as PCIe 5.0 and DDR-5 memory along with the new Golden and Willow Cove cores.