Uniform, which is said to be a prodigy of equality and discipline. Is it really so? Yes and should it be mandatory? No.
Our university "SSUET" allegedly believes in equality and no class difference and that's why it promotes this "thing". My question is if the authorities are so much concerned with our financial benefits so why don't they lower the fees? Especially for those who cannot afford or have to work hard to afford the fees. I am sure clothing won't cost them any more than that fee. If they agree to lower the fees of every student who is financially not very strong then yes, we'll support this whole cause of banning civil dresses and promoting "uniform".
When we were in school, it was one of our anticipating thoughts that when we'll go to university, we'll get rid of the uniform, we all went through the school life and college life and obviously wore uniform throughout those years, but then coming to the university and discovering that we're only allowed to wear "proper uniform" wasn't the best thing to hear. So our whole fun imagination of wearing civil dresses in university life went in vain, and here we are wearing uniforms.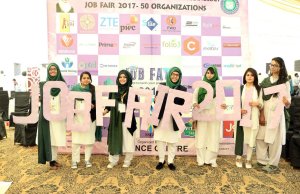 Let's take a look at the most prestigious institutes/universities in the world, be it Oxford, be it Cambridge or any other university you won't find people wearing uniforms. But it's not fair to compete with them right? So lets forget them and look at our own country, rather in our own city from the best to the least rated universities NED, Dawood, IU, Dow, PAF KIET, UIT, DHA Suffa etc you won't find any of those students wearing uniforms. So at what level does our university stand to take such a different decision and putting us backward whilst the world is moving forward with new changes and attires.
Is clothing so expensive that a middle/lower class university student can't afford? Don't they wear clothes at home or do we wear uniform at home? When you find the same students in coaching centers, they obviously are not wearing uniforms so they can afford clothes. And everybody knows that. It's not like a fashion show where you're expecting everyone to dress on their fullest and wear the best clothes they own. No, they can wear the clothes that they wear normally in their daily lives and they frankly do if you'd see the students of other universities dress simply but not in uniform though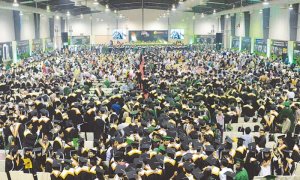 Lastly, why don't the authorities leave the decision upon us in deciding whether we want to wear uniform or we can afford simple clothing.
It is said that a person feels confident and comfortable in the best clothing.