The healthcare industry is the most important and integral part of any community. Both public and private healthcare service providers are not sufficient enough to cater to all society's demands. Hence, they try to market themselves on differentiating factors, services, and prices to target the right audience for their business niche.
Similarly, many health professionals are contributing to both sectors, the public as well as private. This means that they can treat more and earn more. This gives a boost to their business idea to promote it in front of the right target market. For instance, if a physician is working on his private clinic after the day shift and seeing more patients there, it indicates an increased demand for private consultants. If there is an increased demand for private consultants then he needs to market his clinic to reach a much wider audience to earn more. Similarly, all healthcare professionals require digital marketing services for healthcare services at some point in time for bigger objectives.
Marketing is part of any business activity that is carried out in this 20th century. Big industries are majorly relying on digital assistance for business marketing. Some online businesses are solely dependent on it for their yearly sales. So, this part of business management can not be avoided at any cost for any industry.
The healthcare sector is a necessity and marketing is required to gain potential leads. Marketing tactics have evolved. Now businesses are going digital, thus the influx of digital marketing platforms has eased up the entire marketing process of the healthcare industry.
Here are some profitable ideas to boost your healthcare services via digital media
Social Media Marketing
E-mail Marketing
Search Engine Marketing
Reach the Right Patient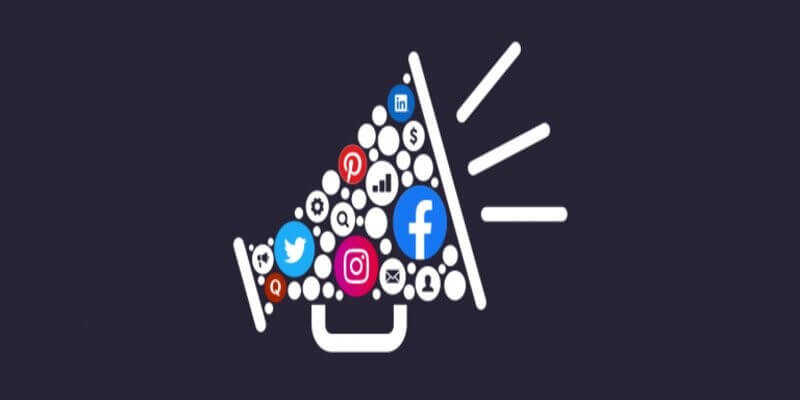 Social Media Marketing:
Social media marketing is conducted on different social platforms. The social platforms are selected based on the business niche, the most used apps by the target market, or other specifications.
Healthcare professionals, doctors, nutritionists, or fitness experts can promote their brand name via social media. It is free of cost tool to promote any business idea, its objective, its services, and convey the right deal to the target market.
Let us consider the previous example of a general physician, who runs a private clinic after his day shift. He is seeing a rise in daily patient intake. He wants to increase his clinic timings and suggest advanced appointments for VIP patients to avoid outdoor waiting. This business news needs to be conveyed to his followers and the best idea to do is by using social media profiles.
It is best to update information on all business social media profiles like on Instagram and Facebook. Facebook and Instagram are the most widely used social platforms and are the most targeted ones as well. Similarly, if the physician wants to run an ad or advertise his clinic to boost its reach in the local market or to a different niche, he can do so by running a paid social ads campaign.
The social media ads are diverse but assure good results. They are easy to set-up, targeted in nature and a detailed analysis can be reviewed for further advancements. Hence, setting up an ad is the main point and should be set up the marketers or digital experts who are aware of trigger points.
E-mail Marketing:
You might be thinking of sending follow up messages to your patients or inform them of the latest healthcare packages, this all can be done via e-mail marketing.
E-mail marketing is not that simple as sending the same message again and again to the regular customers or appreciating them for availing our services. Instead, e-mail marketing itself is quite an interesting field. A/B tests are conducted to evaluate the performance of two different e-mail campaigns. This test helps in analyzing the best metrics that the customers value the most or that can generate more leads.
Also Read: 5 Factors That Can Cause Serious Damage To Your Brand's Reputation Online
Sometimes, a short and customized subject line is preferred for professional e-mails. Otherwise, those with a lot of punctuation marks are sent directly to the spam folder,  thus resulting in a loss. Therefore, e-mail campaigns need to be well researched, targeted and appropriate graphics, links, and buttons should be embedded for leads conversion. This all can not be done by the health experts alone. It requires assistance from a well-reputed healthcare digital marketing agency.
Search Engine Marketing:
As the name suggests, whenever a person hits a search query, he sees relevant paid ads as well. Those are called PPC ads. They are well-targeted for the searched keyword and the target niche. Hence, highlighting your services to the right audience at the right time is the key point for digital marketers. This may end up in getting a website hit or converting a lead. Similarly, if you do not want to run paid ads on search engines and want the audience to reach you by organic results you can do SEO (Search Engine Optimization). This means that your web will be displayed on the top organic results for a particular keyword.
SEO is a long yet effective process. It requires time and investment. Also, a well-designed website for customer acquisition. A business without a website does not meet the searcher's needs. Hence, all businesses, e-commerce stores, and health clinics should have an optimized, high-speed website to boost their digital marketing.
Reach the Right Patient:
So as to completely use computerized advertising channels, medical services advertisers should be certain they have the correct information set up to make customized, important patient informing.
The thought is to arrive at the correct patient with the perfect message at the perfect time.
The conspicuous inquiry is: How can an emergency clinic promoting offices discover this data?
With an incorporated information center point – that pools explicit segment, social, and conduct data – set up, advertisers can utilize customer information to decide quiet correspondence inclinations so as to have the best effect.
Conclusion:
There are many ways to promote your clinic business organically or in paid form. Which method you should select depends upon your marketing needs. If you are looking for immediate results, paid ads might work best for you. However, running and monitoring results require professional expertise and you should be doing so for boosting your business.