Umar Akmal was immediately suspended by the PCB according to Article 4.7.1 of its Anti-Corruption Code, refusing him the right to participate in any cricket-related activity under the authority of the board "at the time of the inquiry carried out by the Anti-Corruption Unit of PCB. '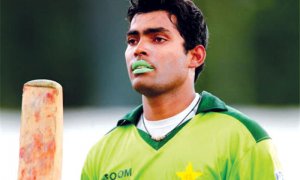 The statement didn't reveal the details behind the suspension, but said Akmal was charged under Article 4.7.1 of the PCB Anti-Corruption Code, under which the PCB can "in circumstances where it considers that the integrity of the sport could otherwise be seriously undermined, to Provisionally Suspend the Participant pending the Anti-Corruption Tribunal's determination of whether he/she has committed an offence."
Umar Akmal suspended under PCB Anti-Corruption Code

More: https://t.co/dQXutn7zYI pic.twitter.com/H67k5bGedK

— PCB Media (@TheRealPCBMedia) February 20, 2020
A PCB statement confirmed the development but the extent of the violation or the length of the suspension was not revealed. First of all, however, it will mean that Akmal won't be a part of Quetta Gladiators at PSL.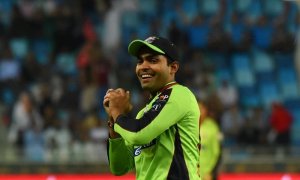 Quetta has turned in his place to 32-year-old allrounder Anwar Ali, who links up with the team as a Silver Category player. Ali, who turned out for Pakistan in 22 ODIs and 16 T20Is between 2008 and 2016, was a member of the Quetta squad in all previous PSL iterations and has 191 runs and 23 wickets in 32 appearances.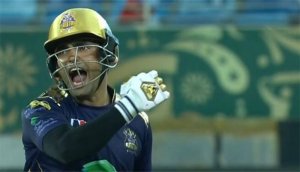 Akmal, earlier this month, was reprimanded by the PCB after "an incident" with a staff member at Pakistan's National Cricket Academy in Lahore after failing a fitness test. PCB said he had since "offered his regrets" and was "reminded him of his responsibilities as a senior cricketer".