The eighth case of the coronavirus in the United States was reported on Saturday when authorities continue scrambling to stop a rising outbreak.
According to Massachusetts state health officials, the infection was confirmed in a 20-year-old Boston man who had recently traveled to Wuhan, China. Immediately after his return to the U.S., he pursued medical care and was in isolation, health officials reported.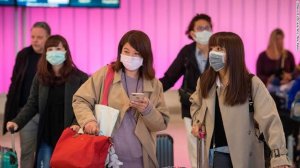 The disease spread quickly from its epicenter in the province of Hubei, primarily within mainland China. According to official statements, the respiratory disease has affected about 12,000 people in the country to date and killed more than 250 people.
Till now more than 150 cases have been reported in more than 20 countries. The virus outbreak caused the World Health Organization to announce a global health emergency on Thursday.
The Trump administration declared an emergency in the public health sector on Friday. Despite the statement, U.S. health officials have noted that the overall risk to Americans is small at this moment and that the hazard of flu is even greater.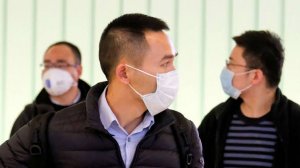 Furthermore, the Trump administration has confirmed that entrance into the U.S. will be restricted to all foreign nationals who have been to China within the previous 14 days starting Sunday. There will be provisions for permanent residents and immediate U.S. citizens' relatives.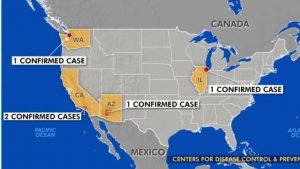 Passengers on incoming flights from China will be destined for health screenings at one of seven U.S. airports. Citizens returning from Hubei Province will face mandatory quarantine for up to two weeks.