Altaf Hussain, 66, who spoke to political parties in Pakistan over the past few years by telephone, was charged with promoting violence under section 1(2) of the Terrorism Act (TACT) 2006, the authorities said in a statement.
It stated:"On 22 August 2016 released a speech to audiences gathered in Karachi, Pakistan that were going to be known by a few or all the members of people to whom they had been printed as a direct or indirect encouragement to them to the commission, preparation or instigation of acts of terrorism and in the time he printed them, meant them to be so invited, or was reckless as to if they'd be so invited".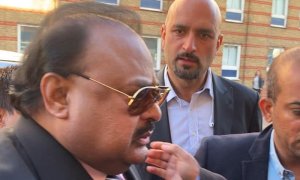 At the Westminster Magistrates ' Court on Thursday, Hussain was expected to look in custody He had previously been arrested on June 11 on suspicion of flagrantly promoting or supporting offenses against Section 44 of the 2007 Serious Crime Act.
His bail conditions include a requirement for him to deliver no speeches and remain at his house every night for a limited amount of time. He also can not apply for a travel document and will remain in police custody with his passport.
After Hussain appeared before judge Emma Arbuthnot, the charge against him was readout. He pleaded not guilty.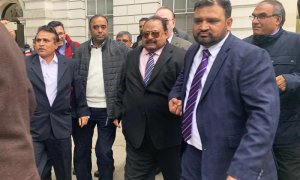 The Crown Prosecution's Service (CPS) demanded Hussain be granted conditional bail. The conditions sought included a restriction on Hussain not to broadcast any message about this case or comment on the political situation in Pakistan, whether video or audio, through social media, radio, TV or internet to people in the UK or abroad.
The court then entered a recess while prosecution lawyers and Hussain further debated bail conditions. Thereafter he was granted bail.
The next hearing of the case will take place on November 1 at the Central Criminal Court.