Jennifer Lopez announced the launch of her 25th scent named "Promise" in her fragrance empire, reports Women's Wear Daily (WWD).
The perfume that came out last Saturday, September 28, is defined as "a multifaceted and strong woman's essence."
It features Italian tangerine top notes, pink berries, nashi pea, the middle notes of orris, jasmine sambac, dewy honeysuckle, and a woody, crystallized amber base.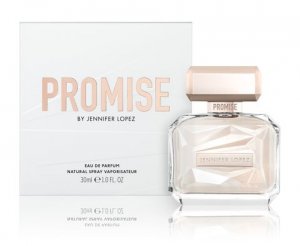 The artist went to Instagram to share the drop news with her 101 million followers, posting pictures of the official announcement alongside the message, "Today was SOOOO special!!!"
She also provided fans a glimpse of the official imagery of the campaign that sees her posing in a slinky, metallic dress.
"Working with the force that is Jennifer Lopez to create something truly unique in the category has been inspiring," Parag Vidyarthi, managing director of the license holder for Lopez's fragrances, Designer Parfums, told WWD. "As the ultimate visionary and creative partner, Jennifer was steadfast in her pursuit to ensure Promise delivers the powerful emotional fragrance experience women are seeking."
Lopez has built up a fragrance business since 2002, including famous "Glow" and "Live" pillars. She is the key player in the famous fragrance business, which later saw a revival with stars like Kim Kardashian, Ariana Grande, and Michelle Pfeiffer adding scents.
However, Lopez's expertise in the beauty industry is not restricted to fragrance — she launched last year with Inglot a 70-piece makeup collaboration that spanned mascara, lipsticks, eyelashes, blush, eyeshadow, and bronzers.
The news comes at a busy time for Lopez, who was also announced as one of the headline acts for the 2020 Super Bowl half-time show.