Pakistan faced some of the history's horrific terror attacks in the past. But Pakistani forces have always protected the motherland with their lives at stake. In remembrance to Karachi airport attack of 2014 Director General Airport Security Force addressed the fifth martyrdom anniversary on June 09, 2019.  He called the force and its capabilities "Invincible." DG ASF stated, "Our soldiers rendered their lives to teach a lesson to enemies." He presented the memorial with wreath and prayed for the martyrs. Special Eid gifts and greetings were sent to the families of the martyrs.
"It is a proud day today for the ASF. The achievements of martyrs have become a part of the history," Major General Zafar-ul-Haq said
Back on June 08, 2014, TTP terrorists attacked Karachi airport by midnight. 10 highly ammunition equipped man (Most from Uzbekistan) attacked the airport intending to inflict maximum harm to national asset and maximum loss of precious lives. When attacked, ASF personals at checkpoints stood their ground, wounded and fighting till the last blood drop in their veins.  These brave soldiers delayed and sabotaged the attackers and caused a major glitch in their plans. Later, on the ground, ASF bravely encountered and killed seven terrorist meanwhile Rangers and army joined the operation and tackled remaining three. Attacked at midnight, Karachi airport was announced save and open by 4 pm the next day. TTP accepted the responsibility stating that their attack turned out a failure and major loss to the terrorist group.
Martyrs of Airport Security Force
1) Sub Inspector Abdul Hafeez
2) 32-year-old ASI Tariq Mehmood
3) 45-year-old constable Muntazir
4) 30-year-old constable Abdul Malik
5) Sub-inspector Mohammad Sarwar
6) Sepoy Islamuddin
7) Mohammad Hayat
8) ASI Mohammad Arif
9) Sepoy Ghulam Murtaza
10) Sub-inspector Mohammad Iqbal
11) Mohammad Azam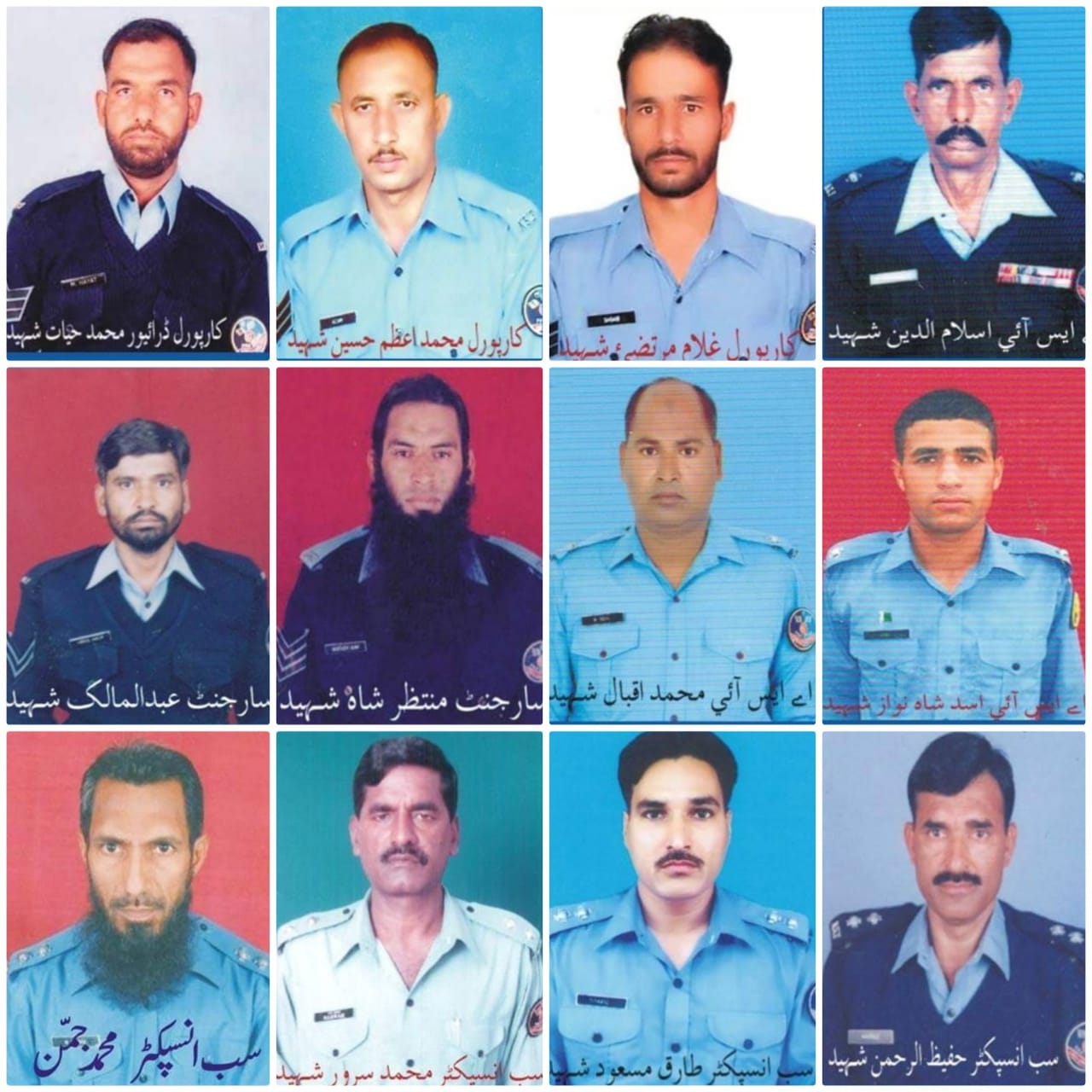 One Jawan of rangers Dil Murad Khan also embraced martyrdom. A total of 28 deaths occurred including 10 militants. ASF has always ensured the safety of the airports.  It mitigated several threats in past and many smuggling attempts have been crushed down by dutiful officers of ASF. In the past, several sky martial have also lost their precious lives in the line of duty. Honesty and sense of responsibility of its personnel are acknowledged by the higher command on the annual passing out parades where ASF reward its officers, both male and female.