Residual in the South of China, It's called the South China Sea. This water is in an extremely strategic position. According to the UNCLOS, 200 Nautical Miles is the sovereignty of the sea connected country.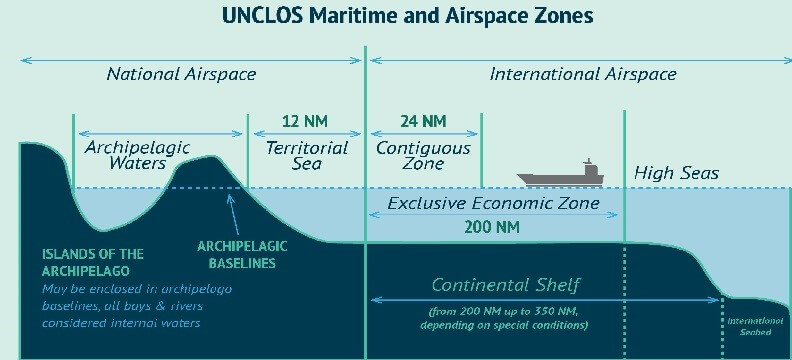 South China see has an area more congested than this prescribes range. Hence more than one countries (Brunei, Malaysia, the Philippines, Taiwan, and Vietnam) claim their right over this sea. The second point that makes it so important is the discovery of minerals and energy resources. The South China Sea is filled with Oil and Gas reserves which can make any country self-sufficient in energy.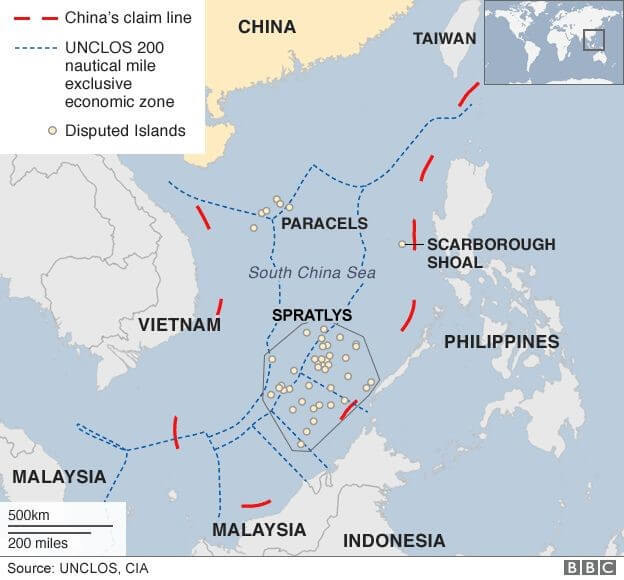 Blue dotted lines on the map depicts the water border of each country linked to it, However, China claimed most of the sea, highlighted in the red line (nine-dash line).  This South China Sea disputed has created strong tussle among China and other nations, this tussle is supported by the USA. The tension between the US Navy and Beijing has increased in the past few years although the US Navy never really increased its activities in the region.
Manila, Philippines countered China's claim by presenting an exhibit of 60 ancient maps showing that China has never had "historical ownership" of Scarborough Shoal (A crucial Island in the South China Sea) one of the many maritime features in the disputed West Philippine Sea.
China's expansion in the sea is not reserved for its own water. Moving from South China, Sino Navy took control of Hambantota port, Sri Lanka in the ending of 2018. This enhanced China's presence in the Pacific Ocean. India loudly called this move a security threat.
US Department of Defense in its report to Congress proposed China's move towards the Arctic Ocean in 2018. At the beginning of May 2019, China and Eurasian Economic Union announced the accord of "Ice Silk Road." From the lens of Geopolitics US-Sino, the relation might sound competitive but China is bringing in opportunities to these regions. The new Ice silk-road in the Siberian region is expected to offer employment and opportunities to the 40 million population of the region.