Do you take some days it costs you sleep because they keep mulling over the same? You have just launched your online store and you do not get your first sale online. Your forces begin to waver and that shot of adrenaline and optimism that you need not feel it until you get your first client. It is the only thing that will give strength to keep fighting. But for whining and wasting time in thinking how bad you've done or how useless you are. And uses the time to find solutions and find the right way to get your first sale and all who come after.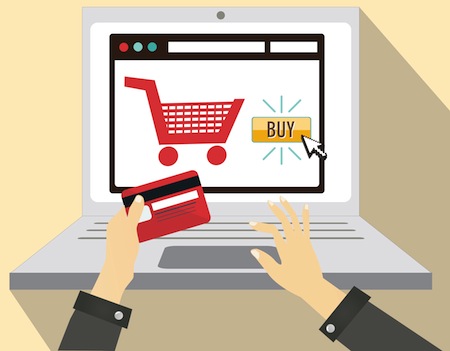 Review the following techniques and apply those that you've skipped:
Technics to Sell Online
Business Cards
The cards remain a very effective remedy to gain visibility into your business. Not just occupy space and you can carry in your wallet anywhere you go. If you do not have yours because you have too much budget to commission a professional design, learn to make cards from your own home soon. It will be the best way to remember you and contact you whenever they want.
Create a Blog
A blog lets you free spreading and valuable to your target audience content. Thus, you will generate confidence in your brand, you position yourself as an expert in your industry and improve the SEO of your page through the dissemination of content through social networks. Make a market survey to find out what needs have to meet in your market, what interests them and what they care about. And from there, it creates content.
Keep Presence in Social Networks
Social networking is the most effective promotional tools that exist to achieve a sale. But beware, social networks are not intended to sell through them, but are a way to attract customers, maintain a relationship of trust with the fans or followers, solve their doubts and entertain.
Try Adwords
Investing some money on Adwords, you will appear in search results on Google. It gives you the ability to design targeted by keywords, can reach thousands of people ads. You can create campaign's text, images, or video.
Collaborates with Other Businesses in Your Industry
You think it's better to have competition so far away and put distance in between. But you do not know it is to do collaborations with your competition has more advantages than disadvantages.
For example, if you undertake a gym, perhaps many of your customers are also customers of hairdressing your street. Why do not you side with them and you promote the hairdresser in your gym with discount vouchers that they also do it the other way around?
Prepares an Attractive Design of your Online Store
Have you done your web site hastily? Remember that your design is the first impression that visitors entering your site will be. Therefore, optimizing your site: check your upload speed, the content is descriptive and complete, the images are of quality, you've included keywords in the content and architecture of your website does not have more than three levels.