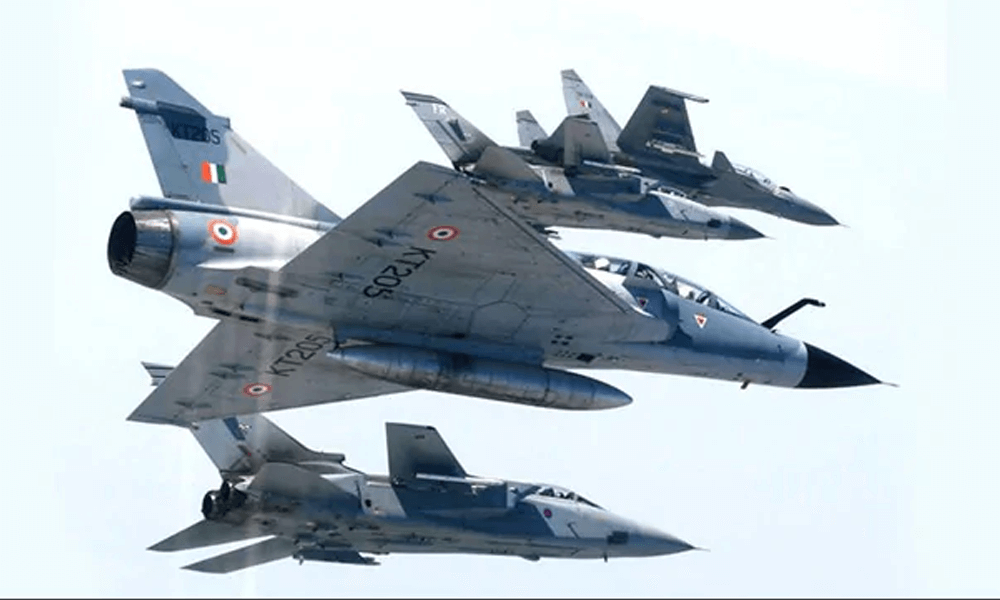 ISLAMABAD: Two Indian Air Force (IAF) flying machines were shot down on Wednesday by the Pakistan Air Force (PAF) as Indian targets the Line of Control (LoC) and were struck by Pakistani contender planes after unprovoked Indian aggression earlier.
The military representative said that the Indian airplane crossed the LoC, so the PAF struck back and two Indian jets were shot down in Pakistani airspace.
The destruction of one of the planes fell inside Azad Jammu and Kashmir (AJK) while the second fell somewhere near in Kashmir. An Indian pilot was additionally caught by Pakistani powers, affirmed ISPR.
"One Indian pilot captured by troops on the ground while two in the region," said the ISPR, explaining that two Indian pilots are in the zone.
"Throughout a previous couple of years, India has been attempting to build up what they call 'another typical' a not at all subtle term for doing demonstrations of hostility whenever they want. On the off chance that India is striking at alleged fear without a sliver of proof, we additionally hold equal rights to counter against components that appreciate Indian support while doing demonstrations of dread in Pakistan."
"We don't wish to go to that course and wish that India gives harmony a possibility and to determine issues like a develop majority rule country," it declared.
The chief likewise assembled a conference of the National Command Authority and a Parliament session on Wednesday.
It was Director General Inter-Services Public Relations (ISPR) Major General Asif Ghafoor, who initially broke the news of airspace infringement by Indian jets along the Line of Control (LoC).
His initial morning tweet said Pakistan mixed its contender planes to test the Indian invasion. In a flurry, as indicated by the main military representative, Indian warplanes discharged their payloads that had free fall in an open region.
Scarcely any hours after the fact, the Indian remote secretary tended to a news meeting in New Delhi in which he guaranteed that Indian contender planes completed 'preemptive strikes' focusing on the fear of restricted Jaish-e-Muhammad (JeM) activist gathering.
Pakistan confirmed the Indian attack however emphatically disproved the case that any fear-based oppressor camp was hit on its side of the LoC.