Pakistani all-rounder Imad Wasim is the next to embrace the wedding bliss in the line of cricketers.
Congrats @simadwasim! All the best! #ImadWedsSania #ImadWasim pic.twitter.com/9cr17qLiCS

— Akber Ali اکبرعلی (@AkberAJaffri) August 24, 2019
Wasim, in a simple nikah ceremony, tied the knot with Sanniya Ashfaq on Saturday. The ceremony was held at Islamabad's Faisal Mosque, attended by close friends and family.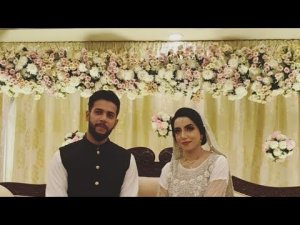 Imad Wasim opted for a black waistcoat with plain white kurta shalwar. The couple's reception is scheduled for August 26. The invited guests to the event include PM Imran Khan, members of the national cricket team among others.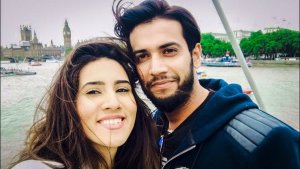 Many many congratulations to @simadwasim for his NIKKAH 💕

May you have a beautiful life ahead champ 🔥🔥
Stay happy , stay blessed 💞😍
Stay together both ! 💞#ImadWasim pic.twitter.com/zyfASafKwC

— Maleeha Mughal (@maleeha_mughal_) August 24, 2019
In a closed knit ceremony in Dubai, bowler Hassan Ali married Indian national Samiya Arzoo earlier this week.