Is Selling a service difficult than selling a product? A conventional salesperson would prefer selling tangible products that require fewer skills.
A trained Tech salesperson uses his listening and communication skills to build his customer's trust and convinces them that their service is the solution to their problems. But he has to face the following challenges:
Staying on top of ongoing product updates
Sourcing and connecting with potential customers
Ensuring that customers are satisfied with the purchases
Problem-solving the issue when they are not satisfied.
These challenges could be overcome using three simpler steps:
Teaching the customer your unique point of view.
Tailoring the impacts of your products with your customer's needs.
Taking control and be an active salesperson.
These steps when combined with winning sales pitch could help you write a blog post that converts like crazy. Want to know the secret behind this craziness? Here you go
Research
Before you write, do proper industry research and competitor analysis. Online research tools like KeyworsTool.io, Twitter Advanced Search could be used to know the keywords that the users of Tech industry use. SEMRush helps you to spy on your competitor without a binocular or a helicopter.
An eye-catching headline
Craft a perfect subject line, convince your reader to open up your blog and read it, this could only happen if the title addresses the visitor's need. Thanks to the Tech industry for providing us with the free access of online tools, in this case, we recommend using the EMV headline analyzer, IsItWP's Headline analyzer tool to know the emotional marketing value of your headline plus get more tips to make one.
Befriend with your customer
Establish a relation by convincing them that you are aware of the customer's issue which your online service could solve, this has to be done in the very beginning so that the visitor has a look before his forefinger touches the mouse pad to leave.
Give a statistical picture
If you claim that you can solve your buyer's problem, back up your claim with facts and statistics. A survey conducted by diminishing research found that 90% of respondents claimed that reading positive online reviews influenced their buying decisions.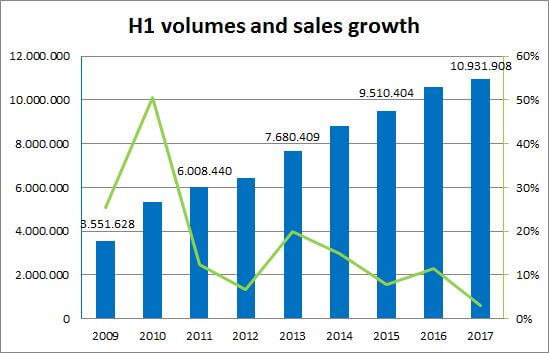 Don't forget the ranking factor
You need to maximize your SEO ranking by adding:
A proper Meta title with Meta description
Focused keywords
Alt-text to your images
Internal links to your other content
Keep it appealing
Make it attractive and easy for your reader to maintain interest, add short paragraphs, and be clear and concise. Furthermore, add images to help the visitor's brain process the content faster. Come up with your creation as the online images aren't personal, we recommend you to use Shutter stock, and this will help you create custom images.
A final touch
Once you have written your sales pitch, you must check your grammar and spellings, there is nothing worse than being let down for some silly mistake in front of the customers that are business executives in your case.
Don't feel shy to ask
By now u have convinced your visitor of the worth of your service, you could now ask for anything by adding a clear call to action. A good call to action possesses:
Action words like "buy now" "follow us", "call us"
Sharp colors or appearance.
That's it and you are done
To sum up, Do proper research before writing, put yourself in the prospect's shoe, give your brand story, convince the visitor that your solution is compatible with the facts, all of this has to be short and attractive, if the visitor is still engaged with your post, don't hesitate to ask for anything with a well-written Call to action. Good luck!