Islam is not for a nationality; it's a bridge that connects people from all ethnicities, cultures, and classes. May 4, 2019, is the day when all the Muslims across the globe celebrated the 1440th end of fasting festive.
Smile is such a powerful gesture that it can bring beauty and hope in the battlefields.  After ages of thunders, gun powder and bloodshed Iraq is moving towards stability. The journey is way too long but even these dark times couldn't snatch smiles from the faces of Iraqis.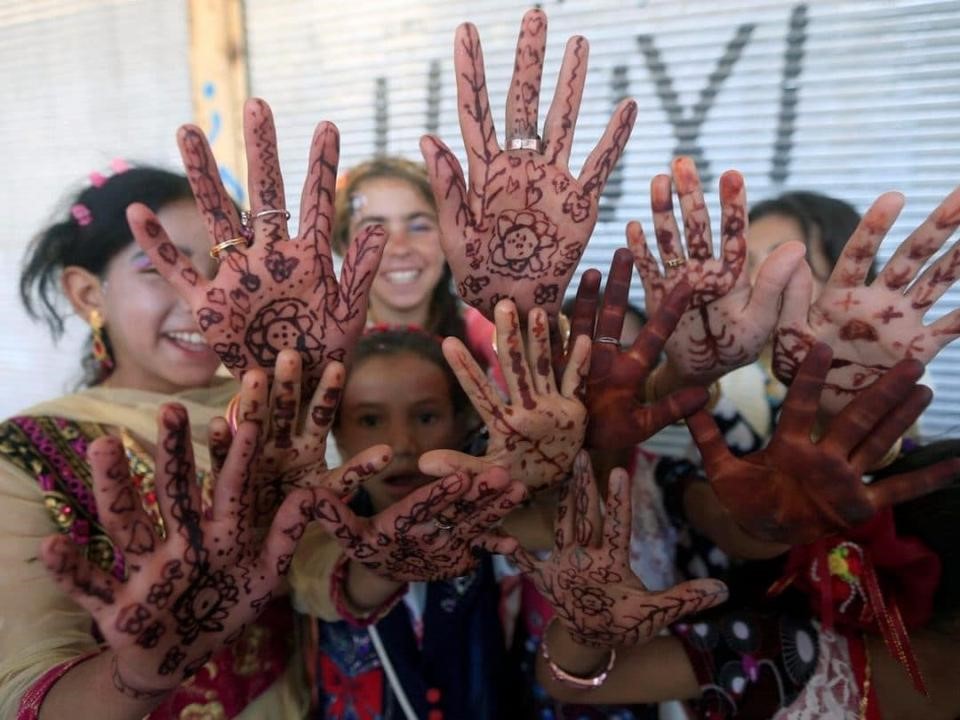 Children celebrating Eid in Mosul, Iraq (Reuters)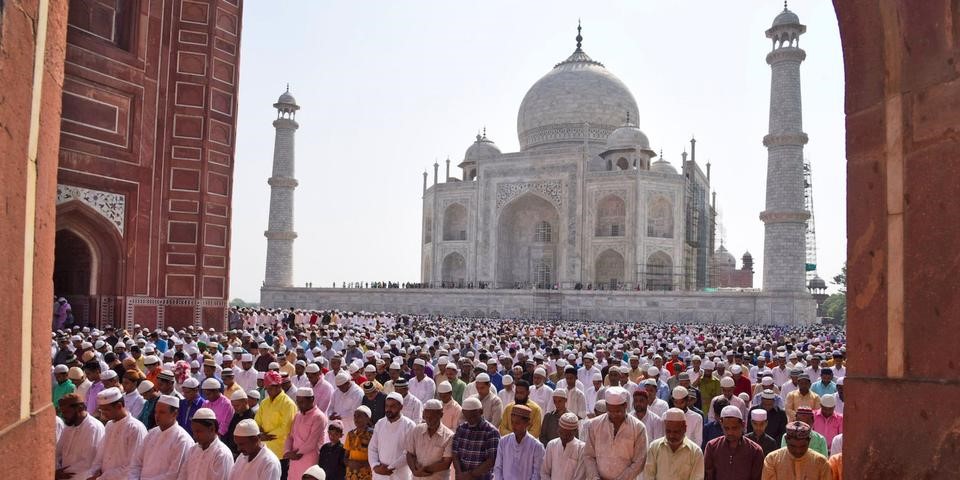 Indian Muslims offer Eid al-Fitr prayers outside the Taj Mahal in Agra, India. (AP)
Populism is taking over the world and India has become a case study. Still, we hope that our Indian Muslim fellows had a blissful Eid day. And Eid-ul-Adha will also be peaceful.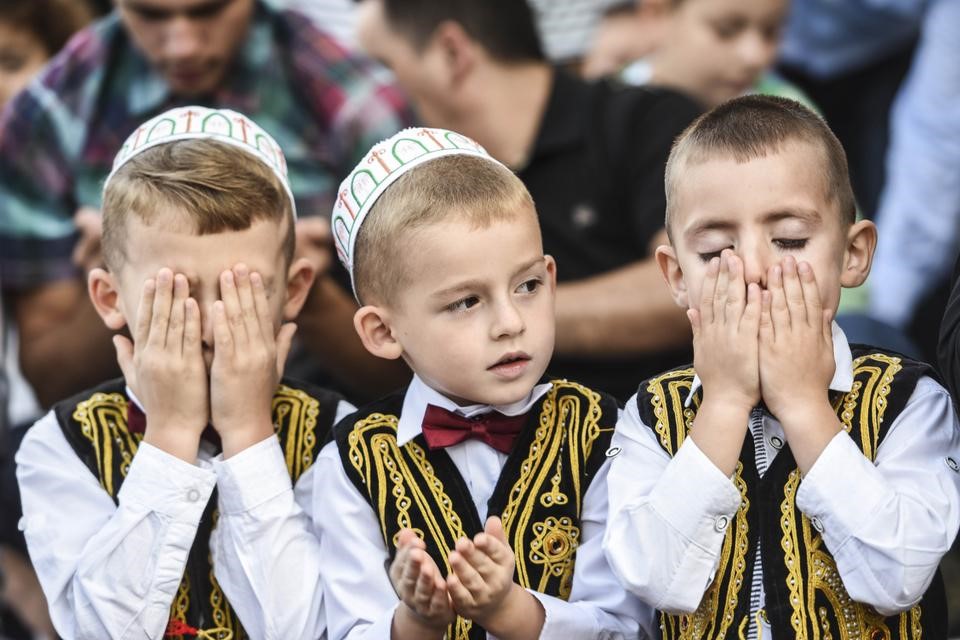 Three young Albanian boys celebrating Eid (Getty Images)
Situated in Southeastern European peninsula, Albania is a Secular state with a majority of Muslims (58%),. Albania has a unique cultural blend of east and west.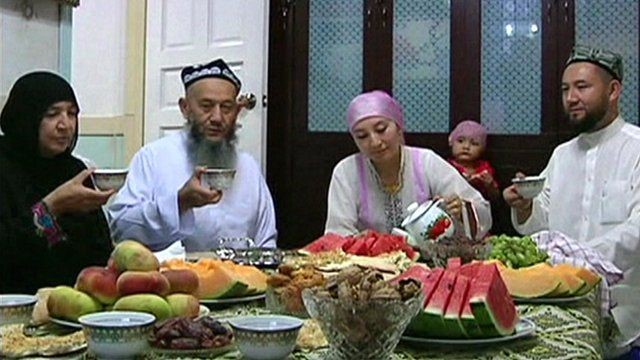 Muslims celebrate Eid al-Fitr in Urumqi, China
We deeply hope that all the stories of Uyghur concentration camps are folks and Chinese Muslims actually had a wonderful Eid.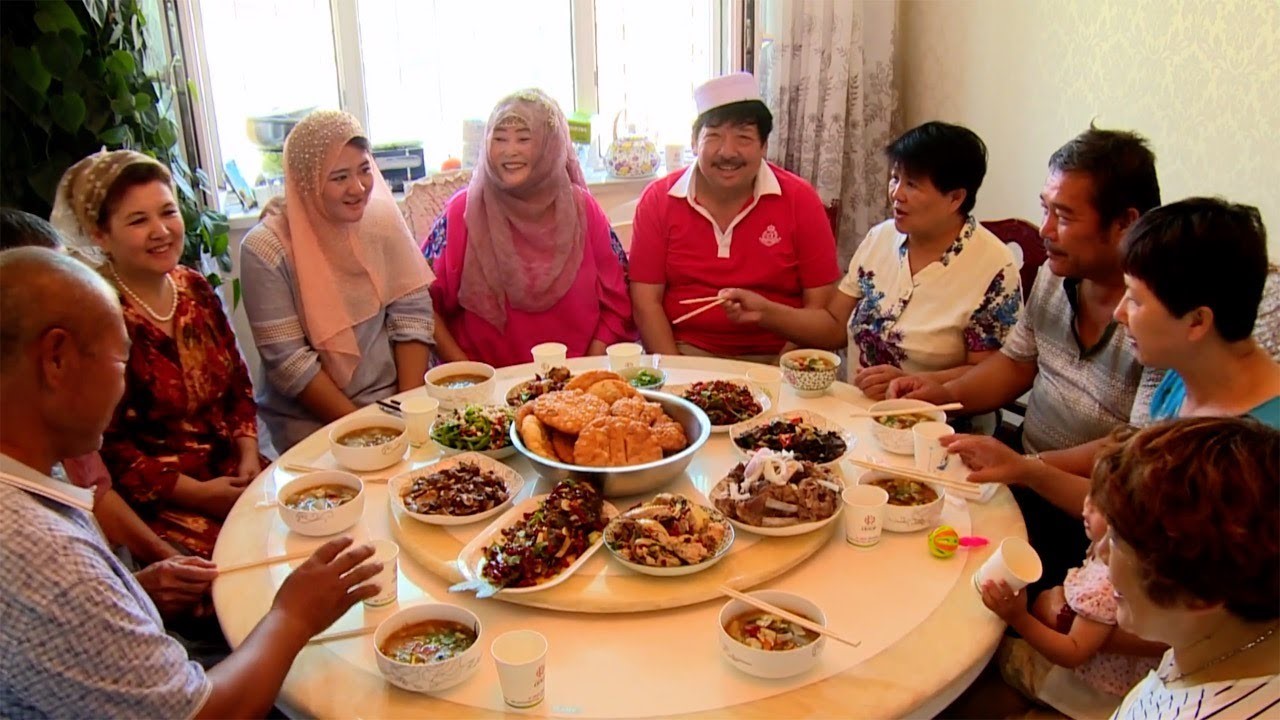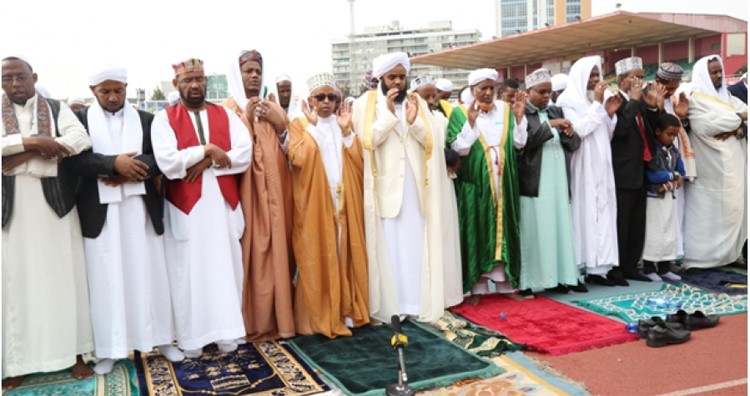 If you want to learn the sense of civic responsibility, learn it from Ethiopians.  As Muslims were offered free bus rides from Government to the prayer areas, Christians took care of all the cleaning and management to show solidarity to their Muslim brothers and sisters.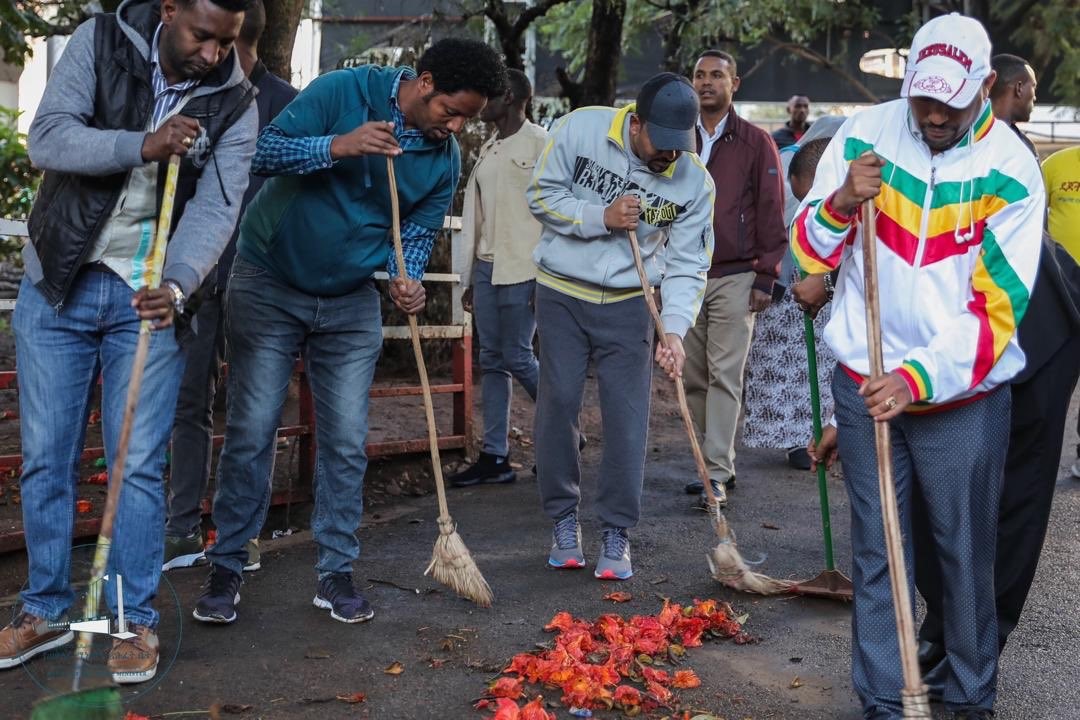 PM Abiy Ahmed together with Ethiopian Orthodox Sunday school students cleaned the area around stadium in preparation for Eid al-Fitr. As Muslim brothers & sisters celebrate the end of the holy month of Ramadan, fellow Christians are showing their solidarity through cleaning. pic.twitter.com/o4yxY9WBBq

— Office of the Prime Minister – Ethiopia (@PMEthiopia) June 3, 2019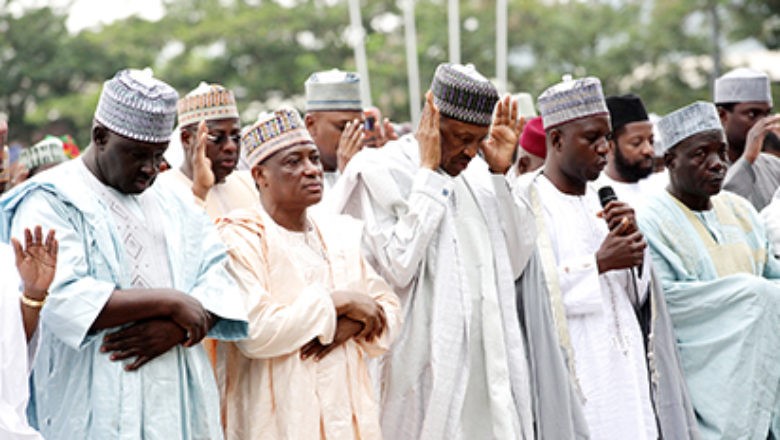 Nigeria
The Sultan of Sokoto, Alhaji Sa'ad Abubakar III announced the Eid-ul-Fitr after moon sighting.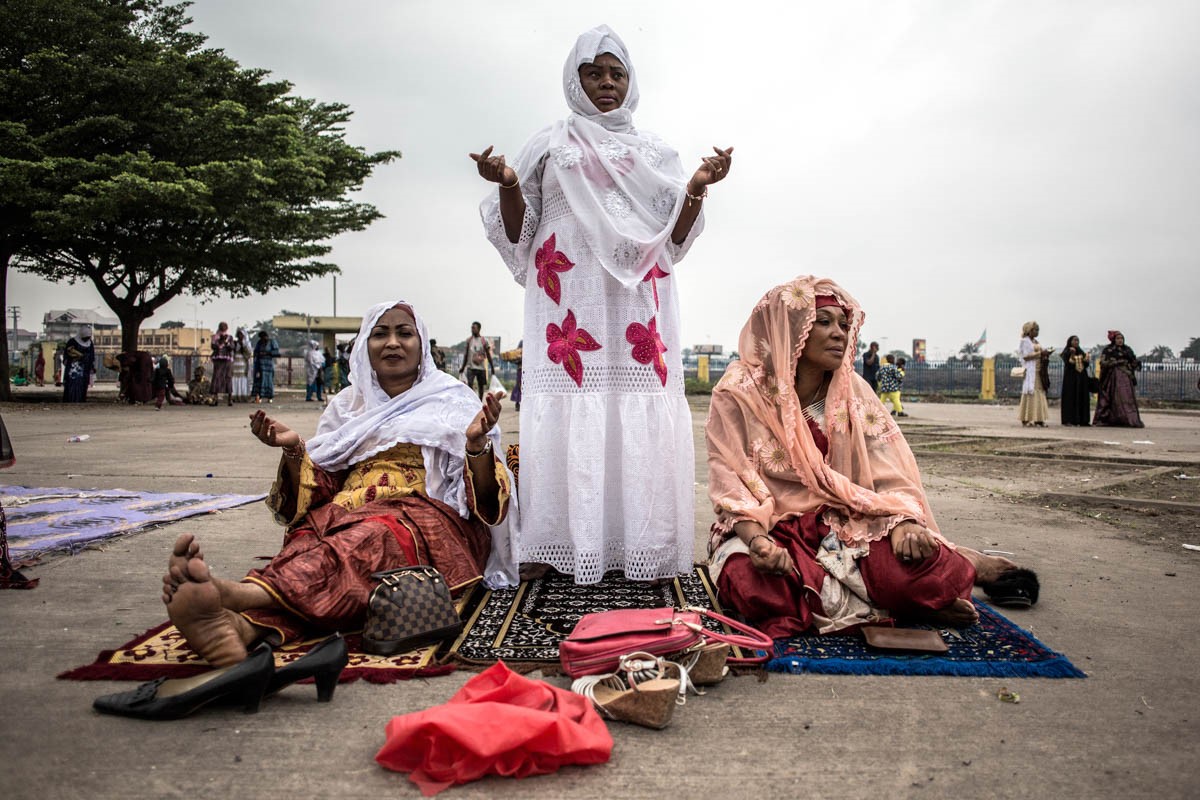 Muslim worshippers pray to celebrate Eid al-Fitr at the Stade des Martyrs in Kinshasa, the Democratic Republic of the Congo.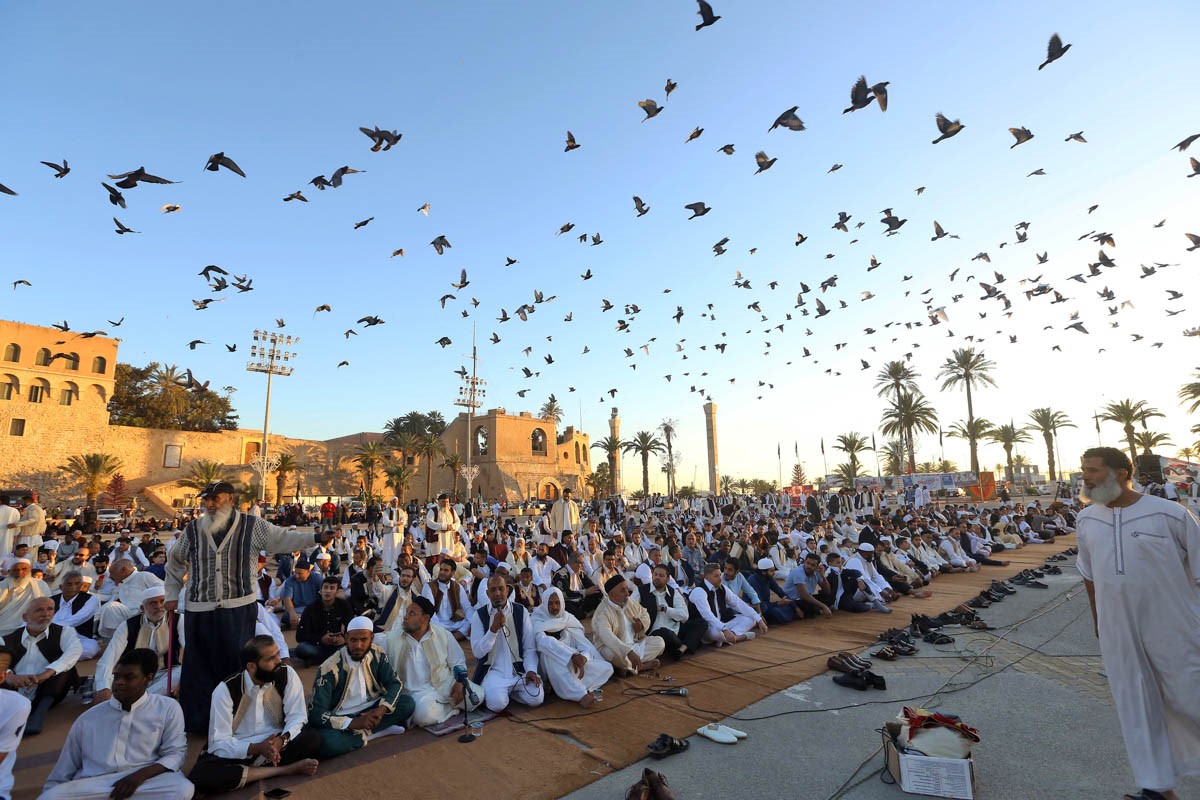 A huge crowed Libyans praying in Martyrs Square in the Capital City Tripoli.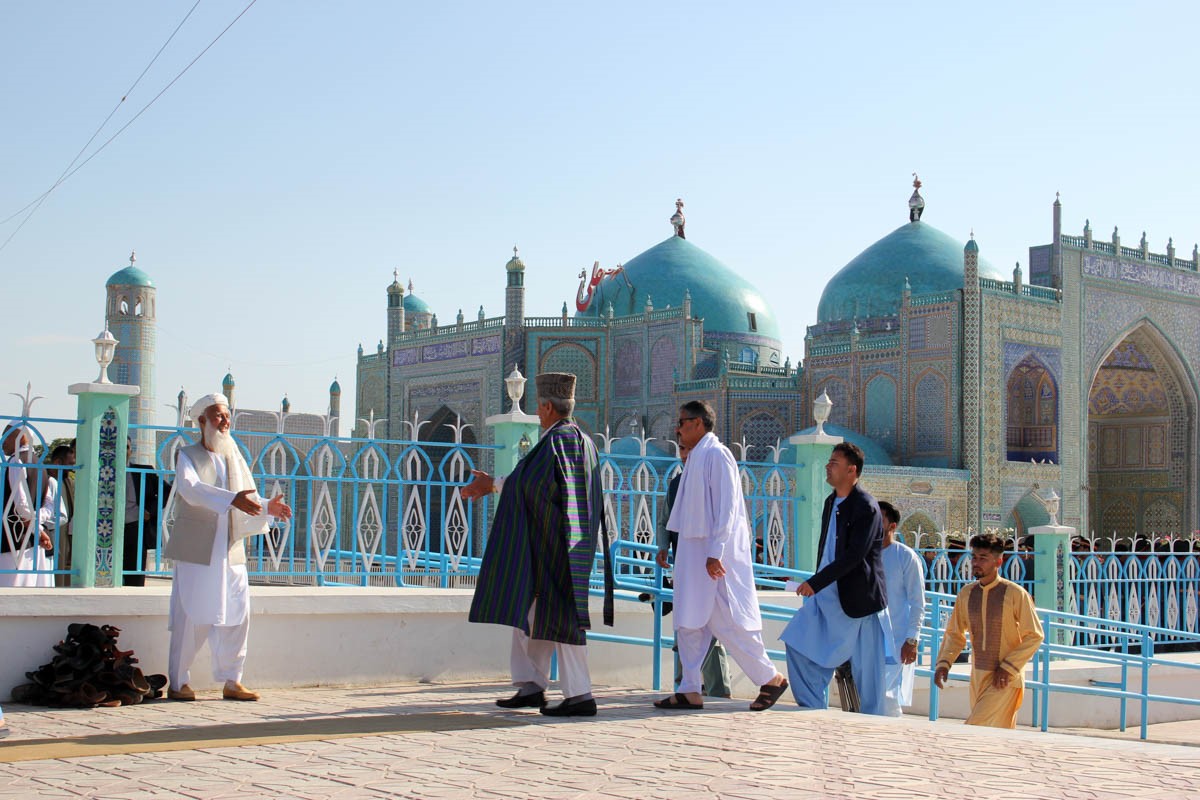 After ages of warfare, Afghanistan is expected to host its democratic elections this year. We hope that our Afghan brothers enjoy many more peaceful Eids ahead.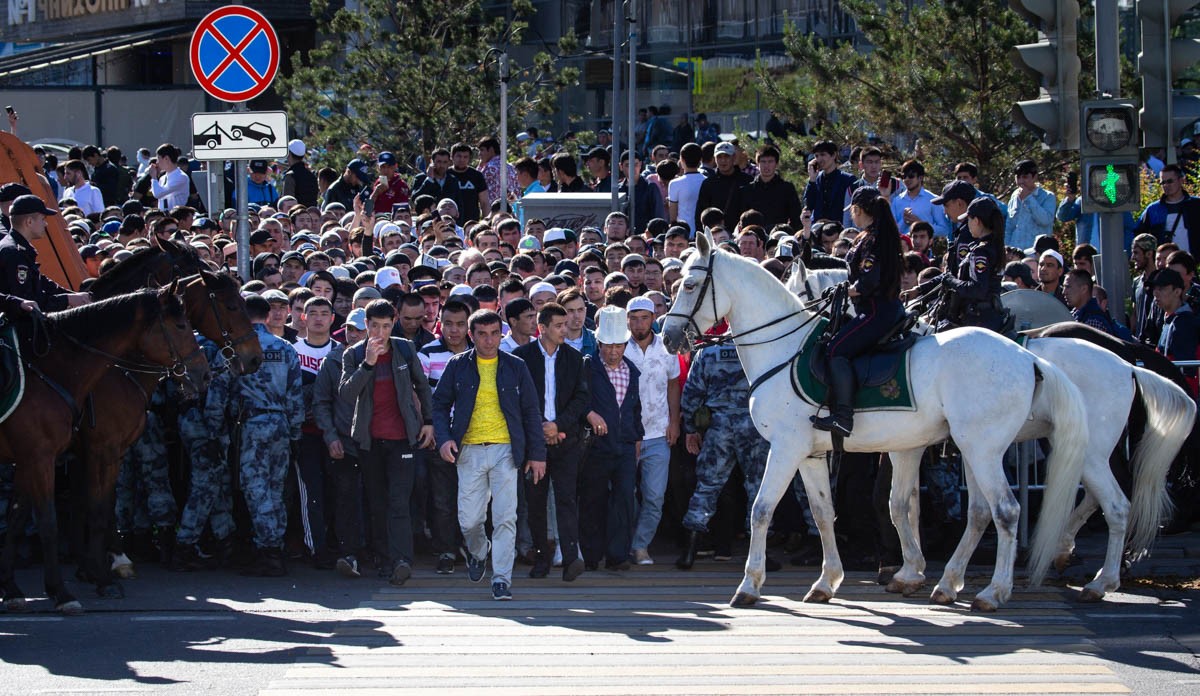 Russian police ensured discipline, while Muslims prayed and celebrated Eid.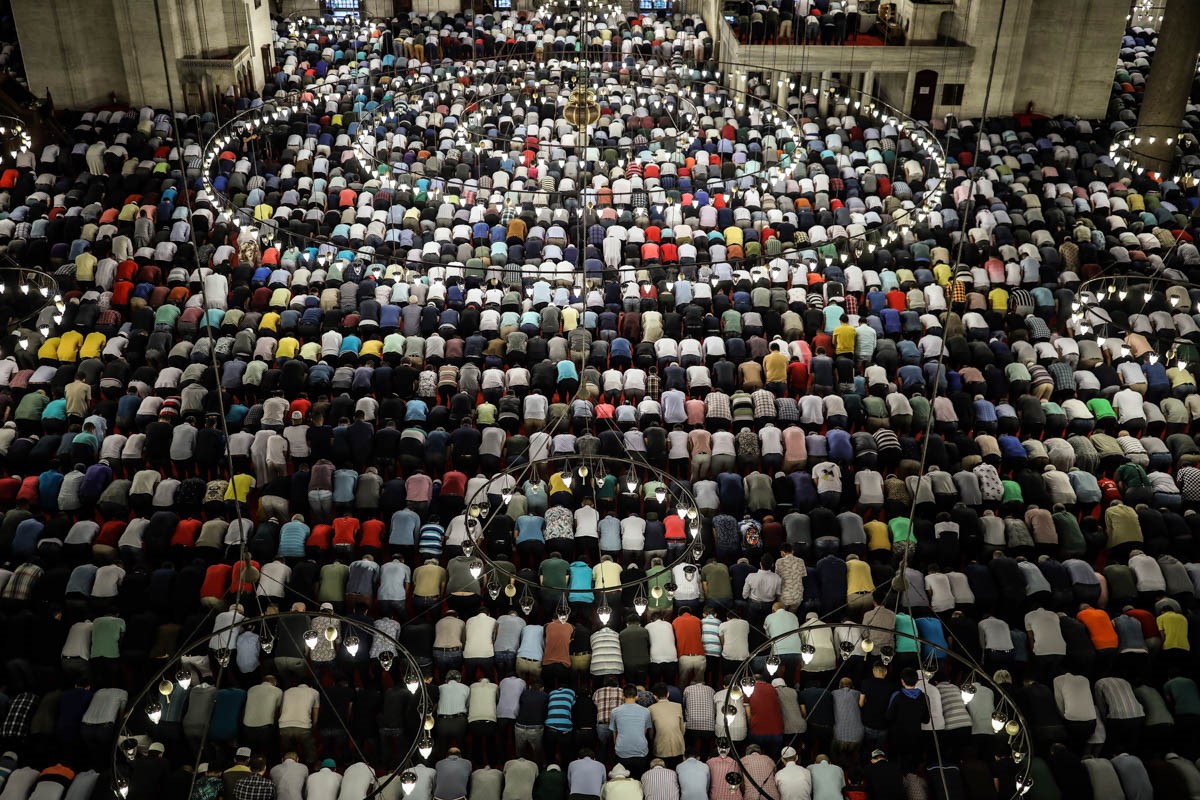 Turk Muslims offering Eid prayer. Turks visit the graveyard after Eid Namaz.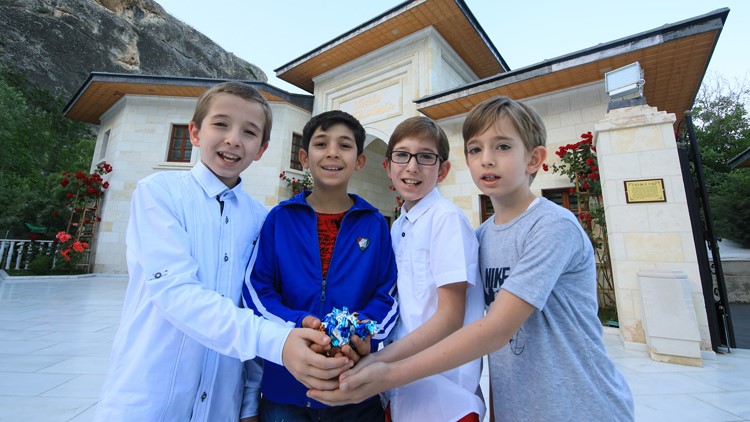 Turk Kids happy with their Eid treat.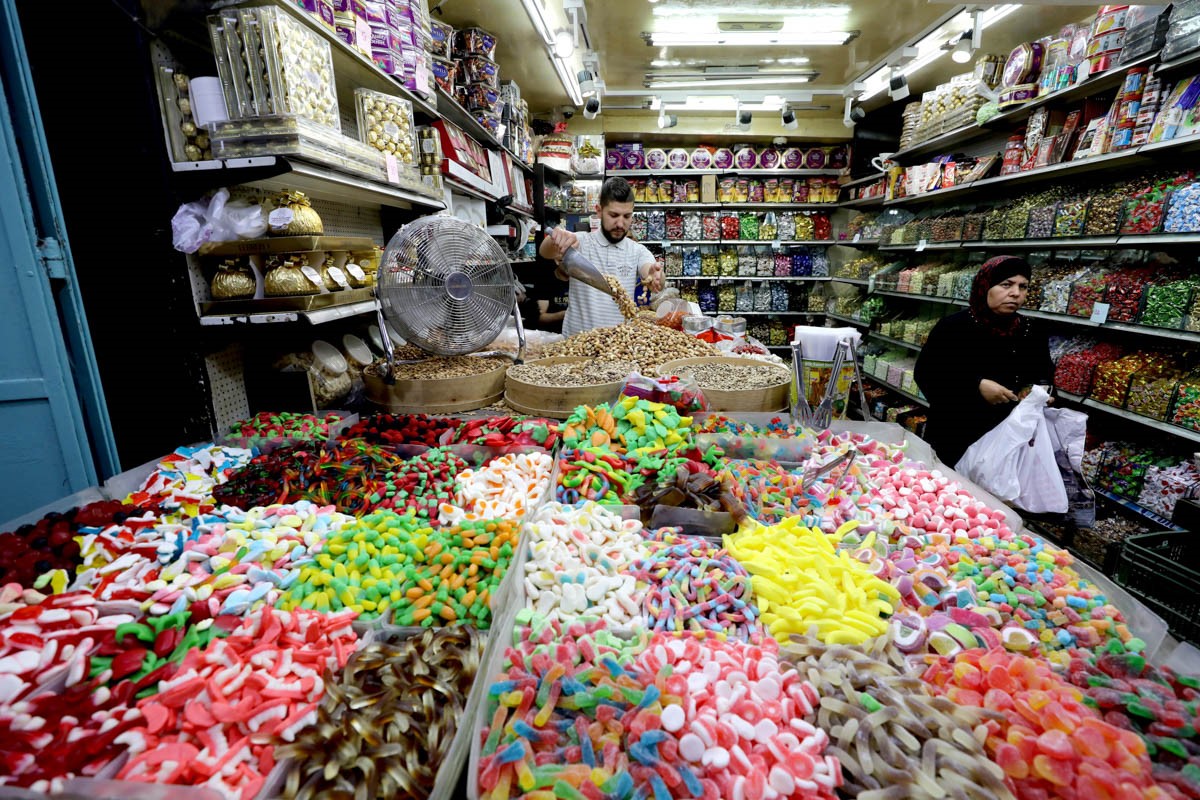 A shopkeeper selling candies, specially made for Eid day.
KPK in Pakistan celebrated Eid with Arab countries, and for the first time, Palestine broke the tradition of celebrating Eid with Saudi Arabia. Grand Mufti of Jerusalem Sheikh Muhammad Hussein declared that Wednesday, June 5 will be the first day of Eid al-Fitr.