Malware is big and malware is bad. Your computer is constantly at risk from infection by malware including viruses, worms, trojans, rootkits, dialers and spyware. Malwarebytes specializes in fighting malware.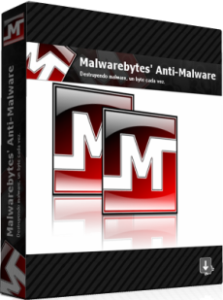 If viruses are mischief, malware is mayhem. Malware doesn't just want to disrupt your network, it wants your keystrokes, logins, passwords, address book, data, credit card information, favorite t-shirt and possibly your cat.
Download : Malwarebytes Anti-Malware 1.51.1.1800
Malware is not going away any time soon
Malware is growing, developing, constantly evolving. Malware is becoming more difficult to detect, and even harder to remove.
Only the most sophisticated anti-malware techniques can detect and remove malicious programs from your computer. Malwarebytes Anti-Malware PRO combines powerful new technologies designed to seek out, destroy, and prevent malware.
Malwarebytes Anti-Malware PRO detects AND protects in an easy-to-use, straightforward, heavy-hitting but lightweight anti-malware application.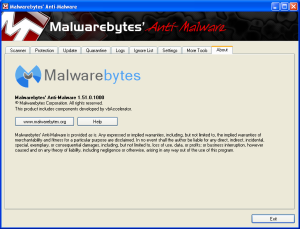 Malwarebytes Anti-Malware Features:
Support for Windows 2000, XP, Vista, and 7 (32-bit and 64-bit).
Light speed quick scanning.
Ability to perform full scans for all drives.
Malwarebytes' Anti-Malware Protection Module. (requires registration)
Database updates released at least once every two days.
Quarantine to hold threats and restore them at your convenience.
Ignore list for both the scanner and Protection Module.
Settings to enhance your Malwarebytes' Anti-Malware performance.
A small list of extra utilities to help remove malware manually.
Multi-lingual support.
Works together with other anti-malware utilities.
Command line support for quick scanning.
Context menu integration to scan files on demand.
Download : Malwarebytes Anti-Malware 1.51.1.1800