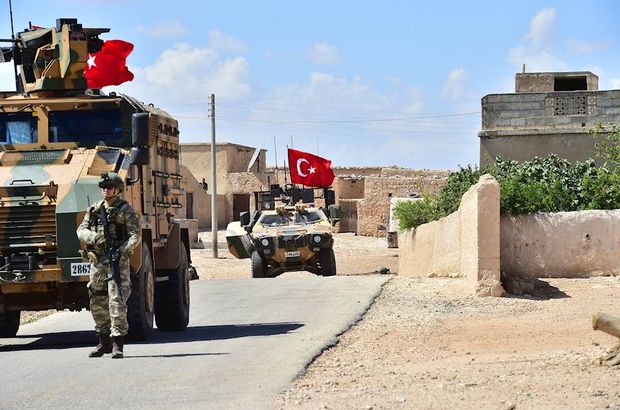 Turkey's anti-terrorism operation will move forward to a "different phase" in Northern Syria soon, Turkish President Recep Erdogan said on Aug 6.
"We will move the process which we started with the Euphrates Shield and Olive Branch operations (in northern Syria) forward to a different phase very soon," Erdogan revealed during the 11th Ambassadors' Conference.
The president has warned several times that Turkey is preparing an offensive approach into Syria against the YPG, which Turkey perceives as a terrorist organization and the US has supported as the main fighting force against ISIL.
"Turkey has the right to eliminate all threats against its national security," he said.
"If needed, Turkey will absolutely protect its national interests (in Syria) either via dialogue, soft power, coercive diplomacy instruments or realpolitik," he added.
Turkey won't feel satisfied until the elimination of the "structure" that is being fed by its allies' heavy weapons on its southern border, the president said, pointing to the U.S.' ammunition support to the YPG in Syria.
Ankara wants YPG fighters to leave the border area and want to make a 32 km long safe zone, while Washington wants guarantees that its Kurdish-led allies in the operation against Islamic State in Syria will not be harmed.
The YPG was established in 2004 as the armed wing for the Kurdish leftist Democratic Union Party. It expanded its boundaries and operations rapidly in the Syrian Civil War and end up dominating over other armed Kurdish groups.
Turkey sees the YPG as the Syrian offshoot of the PKK, which has been at war with the Turkish state for the last 41 years.
In early 2015, the group won against, The Islamic State of Iraq and the Levant, ISIL at the Siege of Kobani and started receiving air and ground combat support from the United States and other coalition nations. Since then, the YPG has started fighting against ISIL, as well as against Syrian rebel groups, occasionally.
The YPG has been criticized by Turkey for its alleged support for the Kurdistan Workers' Party, especially after the rebellion movement in southern Turkey that began in 2015.
The president said Turkey is all set to push the PKK out from Iraqi territory.
"We expect clear steps from the U.S. over the extradition of FETO ringleader to Turkey and the halting of arming of the PKK/YPG terror groups," Erdogan demanded, addressing the U.S.