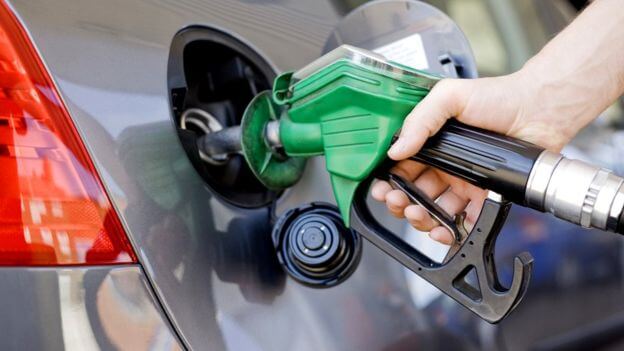 Oil prices escalated nearly 15% on Monday, with the Brent benchmark seeing its highest slope in about 30 years.
The rise came after a couple of attacks on Saudi Arabian Oil facilities on Saturday knocked out about 5% of global supply, which the US blames on Iran, has triggered fears of increased energy crisis in the region.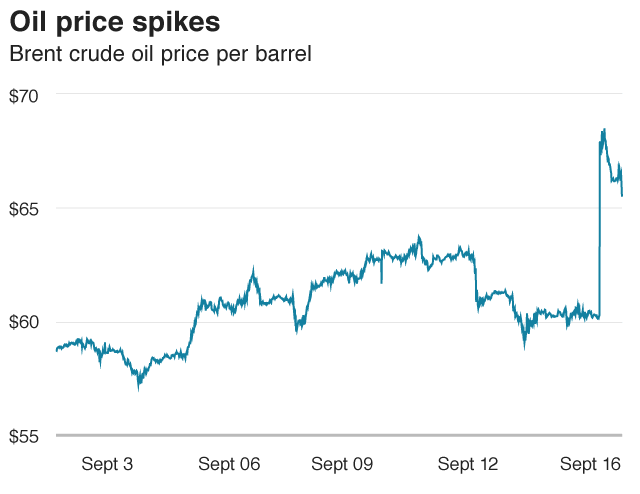 Brent crude initially surged 20% at the start of trading but eased back to end at $69 a barrel, up 14.6%. US oil prices finished up 14.7%, the biggest jump since 2008.
Prices dropped back after the US President Trump vowed to release US reserves.
The drone strikes on plants in the center of Saudi Arabia's oil industry impacted the world's biggest petroleum-refining facility as well as a nearby oil field, both of which are operated by energy giant Aramco.
Together both, field and refinery account for about 50% of Saudi Arabia's oil production and 5% of daily global oil production. It could take months before the facilities come back to normal operations.
Aneeka Gupta, the commodities strategist at the fund manager Wisdom Tree, said that higher oil prices would not create a sudden impact on low-end consumers as they "could take a bit of time to feed through".
However, she mentioned if the outage stayed for more than six weeks, oil prices could hit "north of" (peak) $75 a barrel.
According to international energy policy expert Prof Nick Butler.
"The direct impact of the attacks could be short-lived," he said.
"The market has adjusted without blinking over the last two years to the loss for political reasons of over two millions barrels a day of production from Venezuela and Iran," he added.
In Saudi Arabia, oil production has influenced by 5.7 million barrels per day because of the attacks. It has around 188 million barrels of oil in reserve, according to energy consultancy the Rapidan Energy Group.