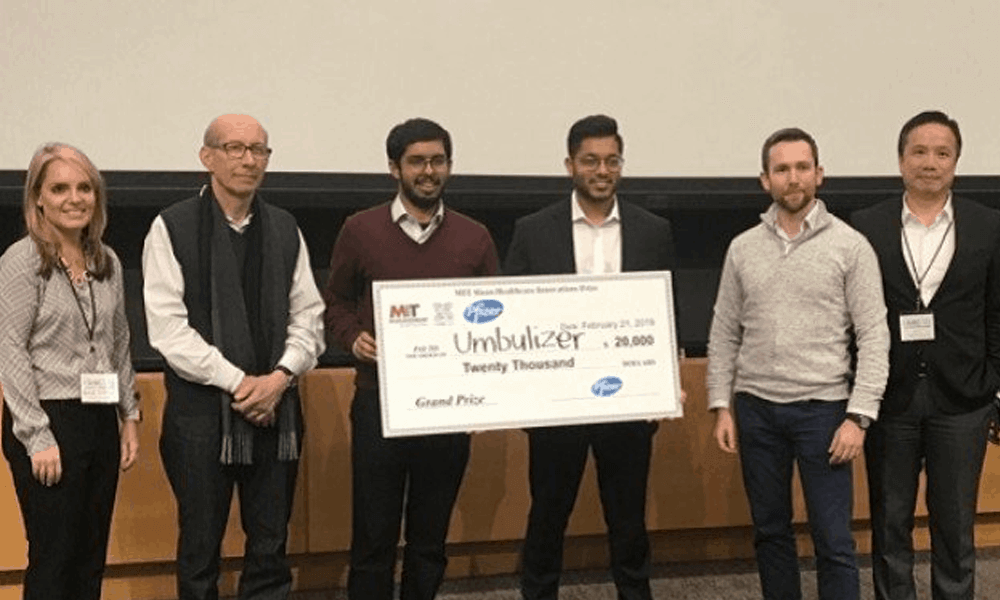 Machine ventilators come into utilization when somebody battles to inhale without anyone else. Shockingly, however, the cost of the machine is to such an extent that numerous emergency clinics, particularly in the most unfortunate districts of the world, can't manage the cost of it by any means.
As indicated by MIT News, in Pakistan alone, with a populace of more than 200 million individuals, it has under 2,000 ventilators over all emergency clinics countrywide.
"When we addressed Pakistani specialists and emergency clinic overseers, they communicated a requirement for a gadget that is easy to work, equipped for remote observing, compact, and constructed utilizing privately sourced material. Those contemplations have educated our [first emphasis of this machine]," Shaheer Piracha, a Boston graduate told the group of onlookers.
In February, an understudy group Umbulizer found an answer for this issue and won $20,000 to help address 90 percent of patients who battle to inhale at a small amount of the expense for conventional ventilators. The cash was set for the primary spot finisher in the yearly MIT Sloan Healthcare Innovations Prize challenge.
Among eight finalist groups who pitched their medicinal services advancements to a pressed gathering of people in the assembly room at MIT, group Umbilizer was the first to create a gadget that can support poor people and the penniless with an expectation to change a customary machine into a cost-sparing and well-working gadget that fills the four most imperative needs of the ventilator.
The brainchild behind this venture are Shaheer Piracha, an alum of Boston University and Sanchay Gupta, an alum of Harvard Medical School Student won the pitch alongside MIT alumni, Moiz Iman, Abdurrahman Akkas and MIT mechanical building understudy Wasay Anwer, Rohan Jadeja and Farzan Khan, right now learning at Boston University.
The gadget looks more like a work area printer than a conventional bedside ventilator that takes up a great deal of room which makes the Umbilizer's ventilator progressively versatile and equipped for running on batteries. The administrator associates the gadget's single cylinder to the patient which at that point musically siphons air into the patient's lungs.
"Our gadget's upper hand lies in the way that we've adjusted the exactness and consistency of a conventional ventilator with the compactness and reasonableness of an Ambu Bag," said Piracha at MIT finale.
This inventive ventilator will be sold at $2,000 contrasted with the $15,000 tag on the standard ventilator.