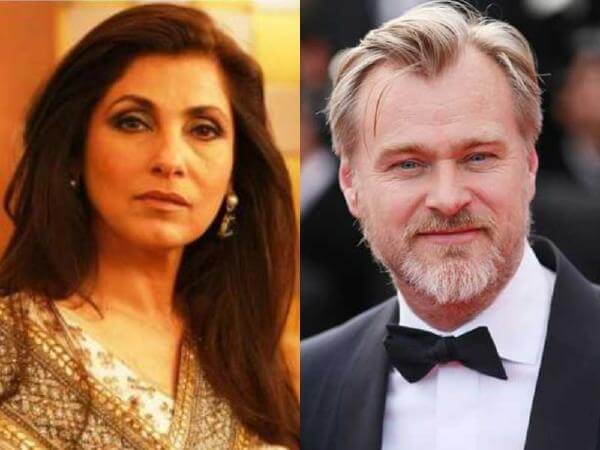 Akshay Kumar's mother-in-law, 'Dimple Kapadia' will feature in the next film by Christopher Nolan, named "Tenet". The film will also be starring Aaron Taylor-Johnson, Kenneth Branagh, Clemence Poesy, and Michael Cain, according to The Hollywood Reporter.
Warner Bros announced this news on Wednesday when the title of the film was also revealed. However, Kapadia has not yet confirmed anything about her role.
It will not be Kapadia's first appearance in an English film. She was also applauded for her performance in the American production "Leela" (2002) for her portrayal of the title role. Kapadia was last seen in the Bollywood comedy film 'Welcome Back' in 2015.
Kapadia was launched by renowned filmmaker Raj Kapoor. She later married the superstar 'Rajesh Khanna' and has two daughters with him, 'Twinkle Khanna' and 'Rinke Khanna'. Her elder daughter Twinkle is married to Bollywood's ace actor 'Akshay Kumar'.
It was reported earlier that a non-black actor, will lead the upcoming venture of Nolan. John David, last featured in the crime film 'BlacKkKlansman', will actually play the lead role in Tenet.
The cinematographer on the film, according to the latest developments, is Hoyte Van Hoytema, who shot Interstellar and Dunkirk with Nolan. Whilst the background score is being given by the Grammy Award-winning composer, Ludwig Göransson. The Hollywood Reporter has also revealed that the film is being shot in seven different countries.
Warner Bros Pictures are distributing the film worldwide, scheduled to hit theaters next year on July 17.