Strong cloud development near Karachi has begun and Heavy spells in Gulshan e Hadeed continue right now. The rest of the city will also experience downpours in a few hours.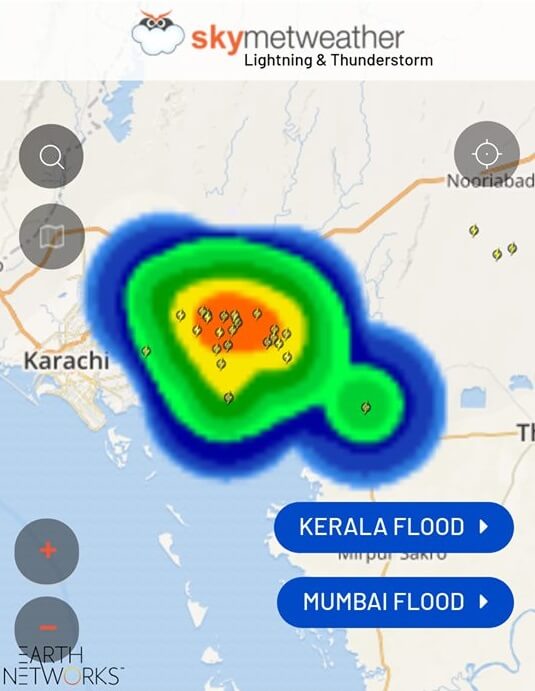 Deep Depression over Arabian sea became a Cyclonic Storm 'Hikaa' near latitude 20.5°N and longitude 66.2°E, 760 km east-southeast of Oman.
Tropical cyclone Hikaa has made its way over the Arabian Sea and is expected to affect several areas of Oman's coastline by 25th September early morning.
According to Oman authorities, the tropical storm is expected to hit south of Al Sharqiyah and Al Wusta Governorates with heavy winds and rainfall.
Light to Moderate rainfall in different places and Isolated Heavy Rainfall in few parts of the coastal region of Sindh and Balochistan including Karachi are going to start due to the formation of a deep depression over the Arabian Sea.